Eastern Sierra offers treasure for those seeking bounty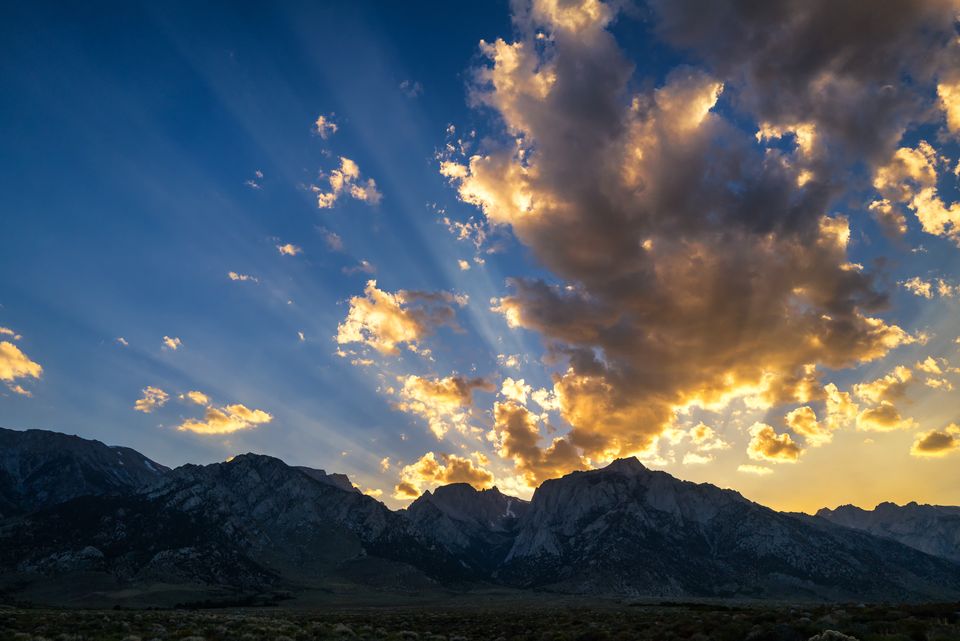 TWO LANES TURN to six. Riding high on an air-suspension throne. The windscreen filters the sun. Bugs explode like bullets. On either side, a kaleidoscope of colors blur past. Blue and white and red. Yellow and gray and black. Above, green signs give direction to a directionless city. At 83 miles per hour, they zoom past.
Woosh.
Woosh.
Woosh.
Semi-trucks rumble to the right. Tesla's silently hoover in toll lanes on the left. It's an eloquent dance choreographed by strategy and luck. Escape. Escape the city. Get out.
Breathe.
A series of numbers guide you to a quieter place. 241. 91. 15. And then, the Magic 8 ball. 395.
Exhale.
The high desert is here, and the winds are whippy. It blows sand into a floating haze that sparkles like glitter adrift in the stratosphere; a catch-light in your eyes. Windows up. AC on. Tunes dialed.
Smile.
Highway 395 north takes you to a place most adventure-loving Southern Californians know well. The Eastern Sierra. Mammoth Lakes. Mammoth Mountain. Exits for Death Valley and Yosemite. Along the way, Mt. Whitney, Mt. Tom and a soaring ridge of granite and stone that rivals anything in the Alps.
It's majestic.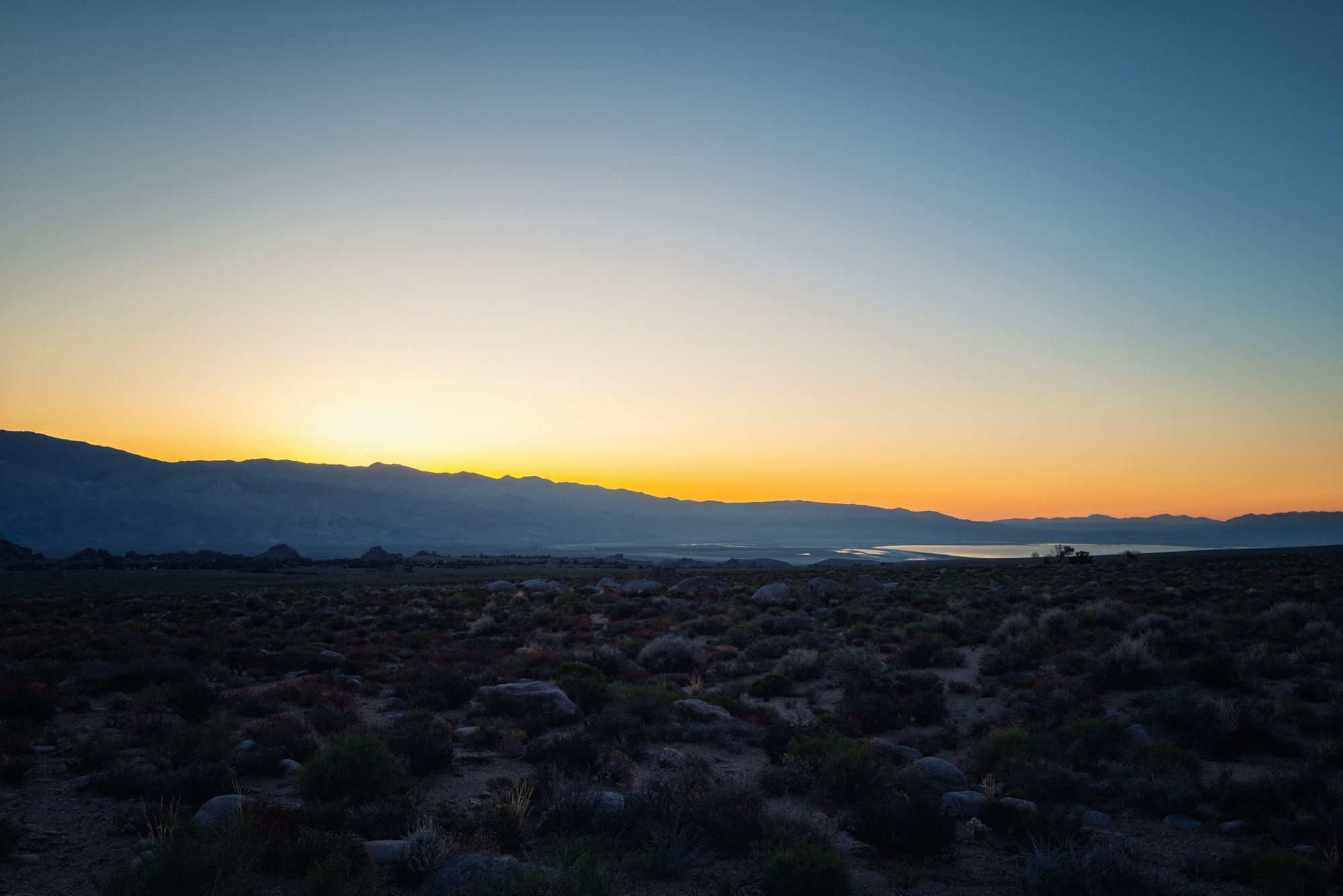 This trip, there is no plan. Just an outline. Lone Pine at first. A tiny outpost at the foot of Mt. Whitney and the gateway to the otherworldly Alabama Hills. Camping gear in the back, as always. But it's a work retreat. There's writing to be done, and images to be made. Maybe a motor inn? Perhaps a patch of BLM dirt.
Part of the excitement is not knowing.
Divided two-lane is how 395 begins, with starts and stops until you're well past Victorville. This is not relaxing. Lanes get stacked. Drivers edge left, peaking at oncoming death, seeking the thrill of finding a hole and going for the pass. This is another kind of dance with fate.
As the miles pile high, signs for Inyokern and Ridgecrest. In the sky, two U.S. Navy Sea Stallions float across the expanse. A military transport plane descends in the distance. Naval Air Weapons Station China Lake is off to the right, a shimmering mirage in the mid-day sun.
Two lanes turn to four past Inyokern, and the race is on. Gradual, uphill, the scenery evolves. Lakes and streams come and go. A sign, welcoming you to the Eastern Sierra Scenic Byway, stands tall and firm, like the ridges ahead.
The occasional small town slows the march, before it ramps again on the other side. On the left, the great spine of California, its rugged, wonderful, jagged Sierra Mountains, continues to grow. The peaks are taller. As the miles pass, they grow taller still. They are the pretty girl on the street corner. You can't look away.
Lone Pine appears in the distance. It's full of Hollywood lore. Old westerns aplenty, with some new movies filmed there too. A Comfort Inn, a Best Western, tried and true on the right. A western films museum on the left. Then six blocks of old charm. Cafes and motor inns. More sporting goods stores than necessary. A car wash cordoned off with police tape. What happened there? Death by water gun?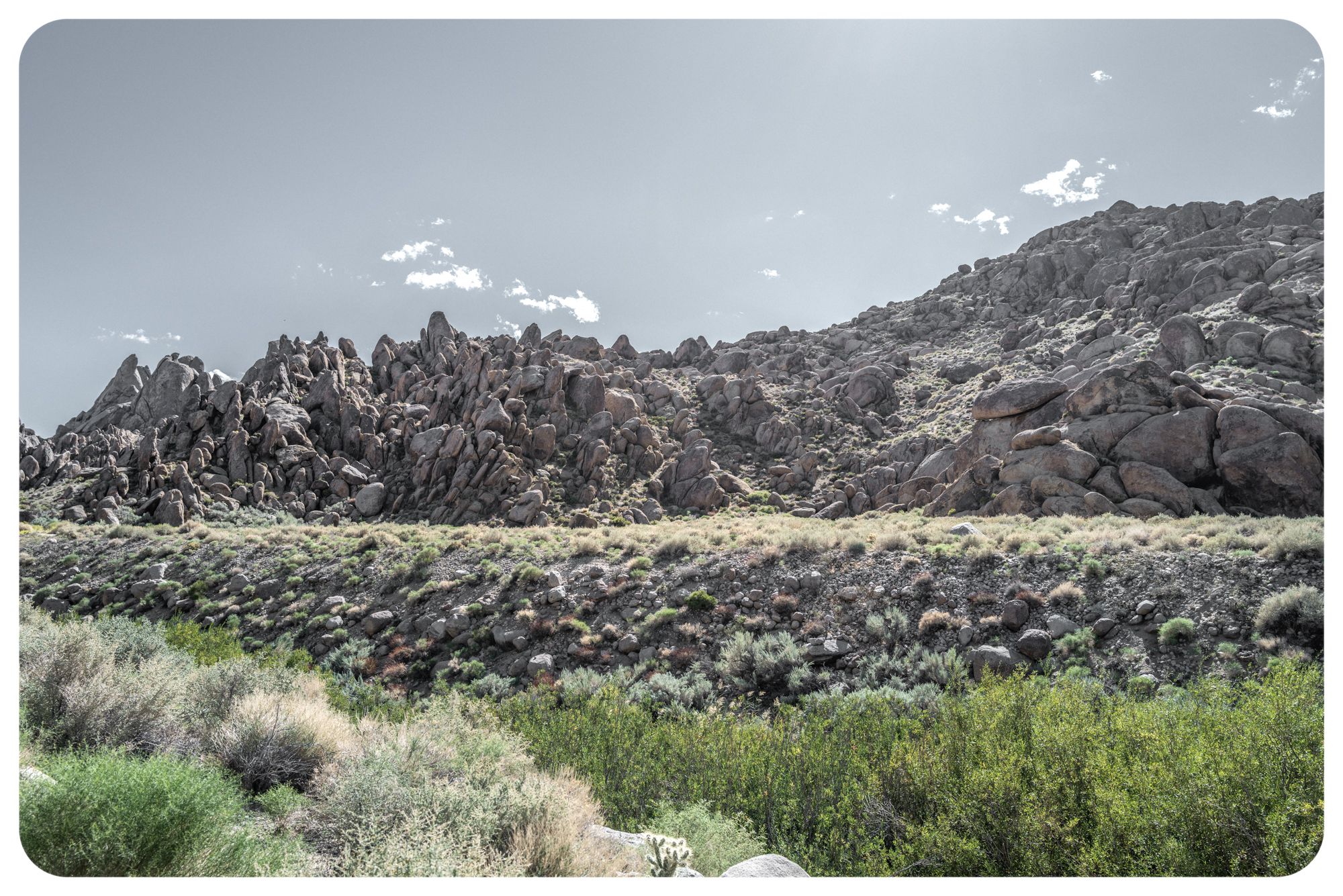 Looking down at my Vero Workhorse Backcountry, it's 1:57 p.m. Time for the man with no plan to make one. First, top the tank. At $6.89 per gallon, I'm being violated by an oil rig in plain site. Where's the police tape for that?
I find a cafe. Tall non-fat latte, please. I had to bring some L.A. vibe with me. At a high-top table, I set down my flat-brim felt cowboy hat and open my laptop. Emails stare back, taunting me. At a table nearby, four teens on MacBook Airs with AirPod Pros inserted, creating another dimension to warp their minds. A mother strolls in with two toddlers, who take over the place like a pint-sized SWAT team. The mom doesn't mind. Her phone is on speaker, and she's yapping like she's 90 without hearing aids. Overhead, fairy lights twinkle.
What?
Business gets done. Then, a quick search for hotels. Everything sold out. It's a Monday in September.
Why?
I mount my steed and head toward some BLM land known for camping. An unexpected detour takes me through Mars. A narrow, paved, winding road introduces you to the Alabama Hills, and its strange rock sculptures, volcanic artistry and general WTF aesthetics. It's cool and fascinating.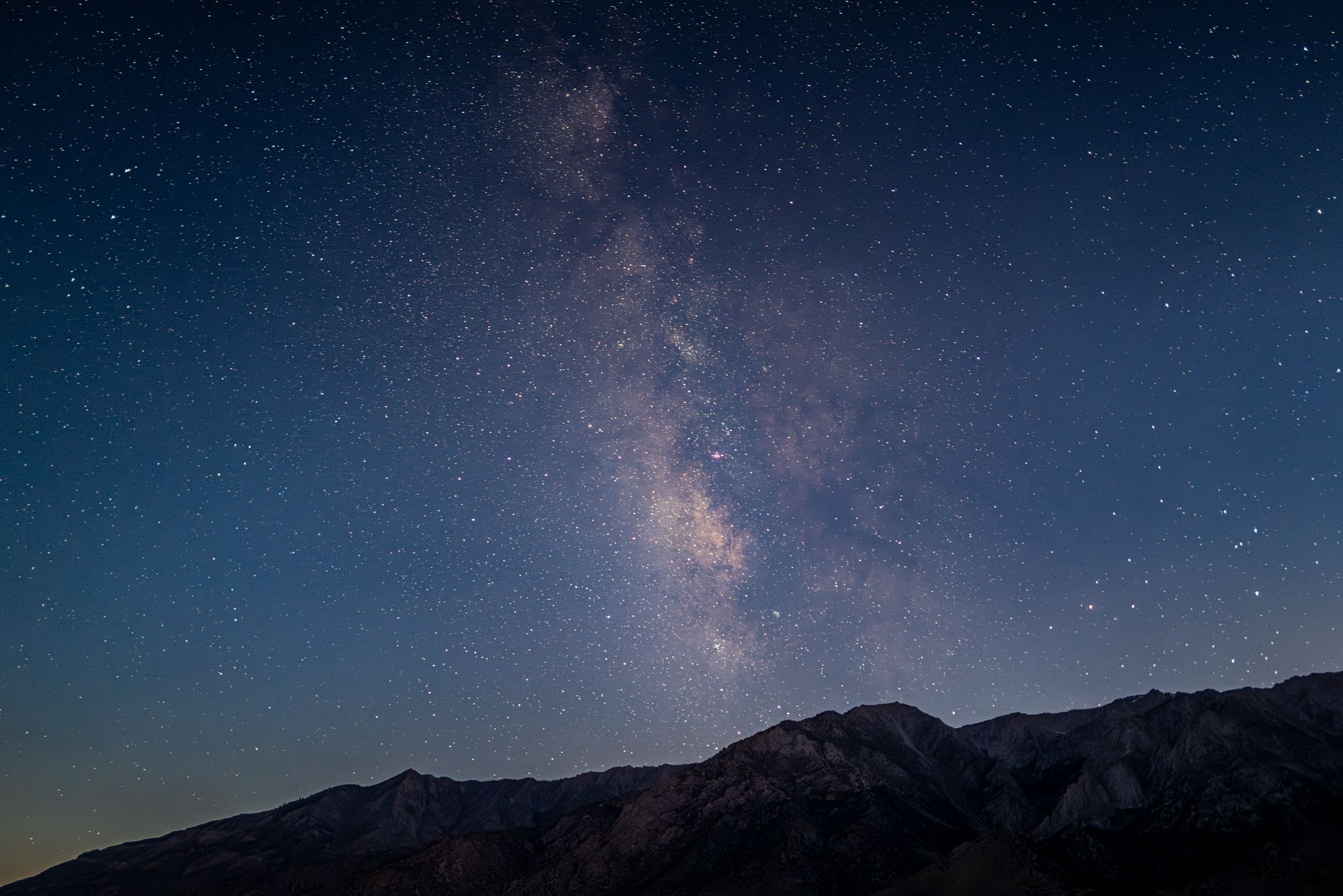 Soon I'm on BLM land. Eighty-one camp sites. Nearly half full. I stop at a bulletin board and fill out my form, inserting $10 into the envelop and lock box. I pick site #64, near the base of Mt. Whitney. The sky is clear, save a few floating marshmallows. There's nobody close to me. A glorious sunset falls behind Whitney's 14,000-foot peak, shooting rays of light into the ether like a Hollywood premiere. As daylight shrinks, I'm searching for the Milky Way's path, checking my Vero Workhorse every 15 minutes while losing light. Blue hour fades to black.
There it is, to the south and west, ducking under the Sierra spine, as if touching distant Los Angeles in a cotton candy dream. My fire pit glows. Embers pop and streak. My Leica Q2 begins it's night, capturing one of the greatest treasures this planet offers: the night sky.
The Barrel
Looking to stay above the surface while getting some work done, the Mind Haze Light IPA did the trick. Subtle flavors, refreshing, just 100 calories.
The Bomb
The Mt. Whitney Restaurant. It's not really for the food, which is fine but it's a diner, not Nobu. It's for all the Hollywood photos that decorate the walls. It's like a scrapbook of times gone by.
Recommended Soundtrack
Feeling a little country, Zach Bryan had just released his Boys of Faith EP after slinging his self-titled LP this year.