Photo Essay: Land of broken dreams
This almost-ghost-town is U-turn worthy.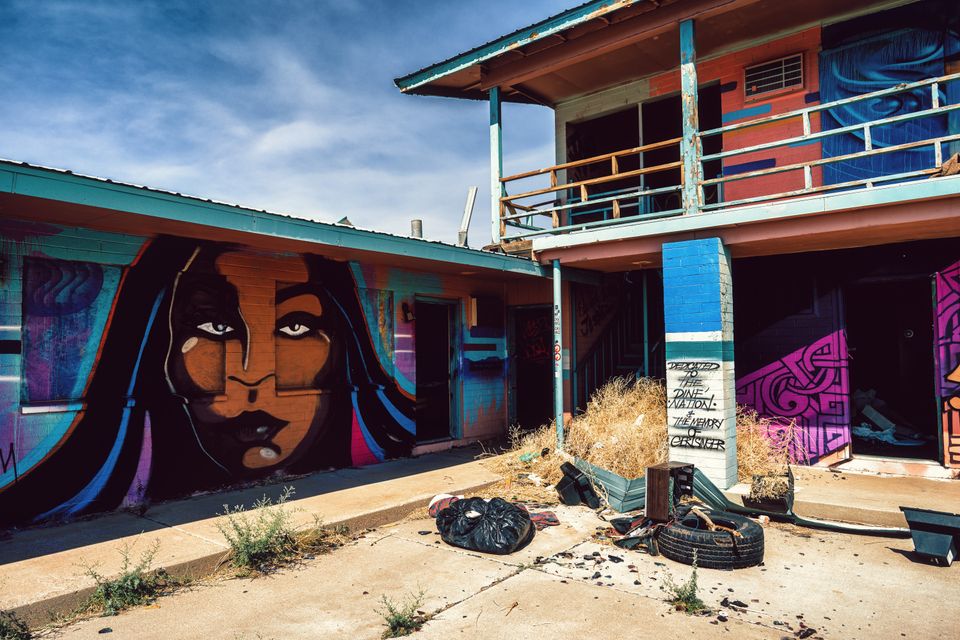 Gray Mountain, Ariz., is a small outpost on the edge of Navajo Nation, about 36 miles north of Flagstaff. It has seen better days. But artists are using the abandoned buildings as canvases, and their work is breathtaking. Photography by Matthew Fults.