Seattle and our innocent past
Pre-pandemic Seattle was just what you'd expect. It was cloudy, drizzly, sunny and cozy. It was leafless but green.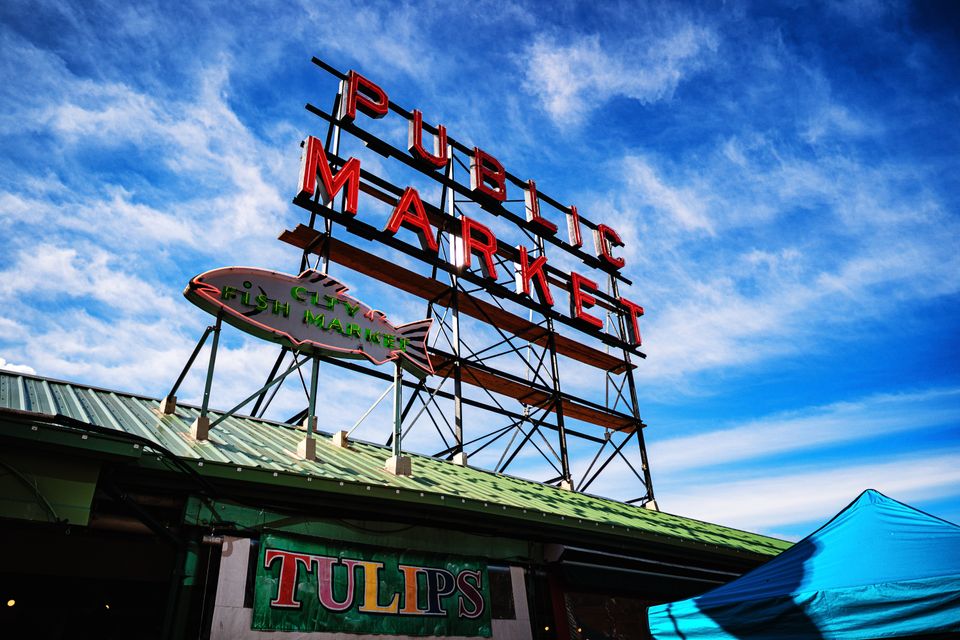 SPRING OF 2020 was a weird window in the space-time continuum.
On March 1, we were outbound from Seattle to Long Beach, Calif. Our four days in Washington state coincided with the first known death and outbreak of Covid-19. This happened near Kirkland, Wash., and was linked to a nursing home.
Inbound a few days earlier, people were getting edgy about this unknown virus. A young couple on our flight wore N-95 masks and swabbed the cabin with Clorox wipes. It seemed panicky on that day. Our friends traveling from Los Angeles via LAX took masks, but didn't wear them. He was adamant we were heading for trouble.
He was right.
Pre-pandemic Seattle was just what you'd expect. It was cloudy, drizzly, sunny and cozy. It was leafless but green. Snow still covered the peaks like stocking caps. The lakes and Puget Sound were a deep blue, except when they were a cloudy grey hue of gloom.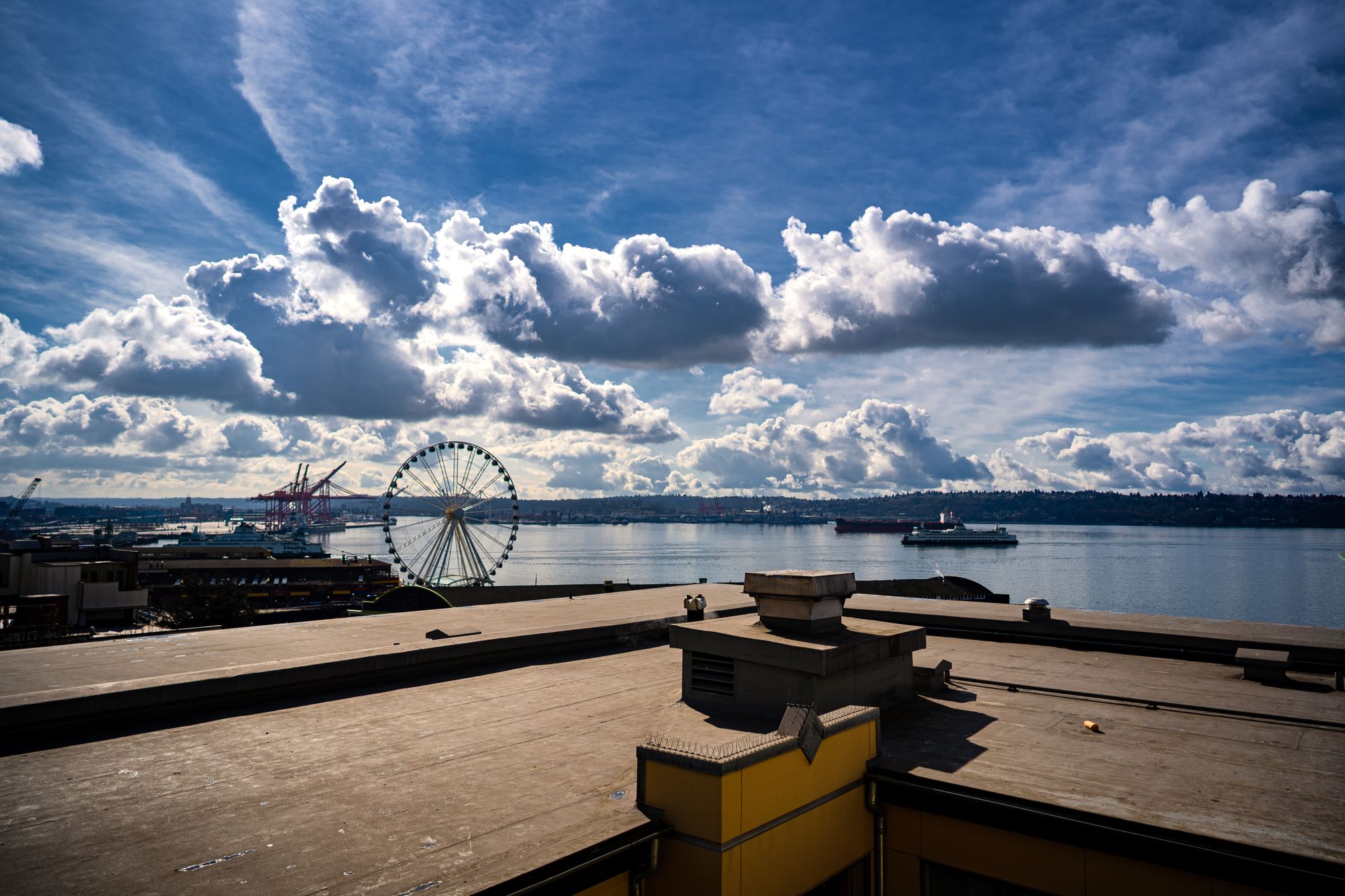 On the last day of this trip, we cruised downtown to do the most touristy thing we could: Pike Place Market. In the mini-van, two dads and two teenage daughters. Maskless, mixing witty banter with social commentary.
Recommended soundtrack: Death Cab for Cutie's "Transatlanticism"
This mixing of clans in a van and committing to tourist traps seems so — I don't know — last year. Spelunking through archives recently I discovered images taken that day. People jammed together through the vending areas of the market. Street musicians filling the air with off-key covers. Crates of apples, looking red and delicious, sitting alone in the street.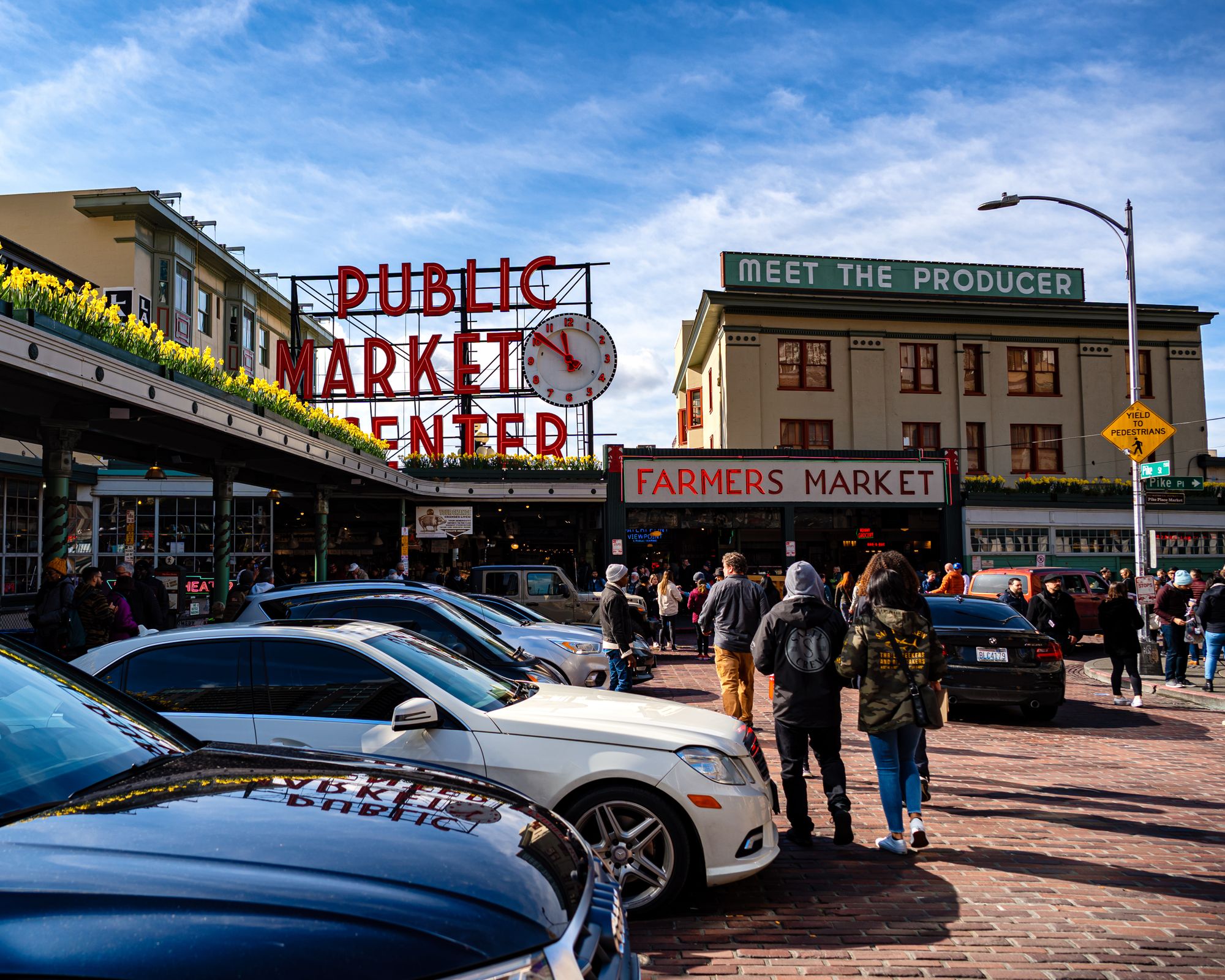 For that time, and that space, it was all so routine.
Twelve days later our country was locked down. Grocery stores showed signs of the zombie apocalypse, with shelves void of pasta and disinfectant. Toilet paper was the early NFT. Hoarders were selling soap on eBay, shame be damned.
Scary. Nuts.
It was scary nuts.
Fifteen months later, we emerge from a largely locked-down Covid-19 world with hope and trepidation. Americans torn and scarred by the politicization of the virus and a faux election controversy that resulted in an attack on democracy, our core pillar. The grinding of time, like coarse sand through a jagged hour glass, took a toll.
This dispatch isn't about adventure. It's about nostalgia.
These images from March 1, 2020 reveal something we can no longer see in ourselves. They reveal normalcy. Will we recognize such a thing again?
The Barrel:
Man, the choices in Seattle are endless. But let's go with Elysian Brewing Co.'s Space Dust IPA. It's citrus forward, as they say. Which means you'll be tilting that glass toward your mouth with frequency.
The Bomb:
If you're looking for the funk, the Capitol Hill neighborhood has you covered. In a non-pandemic world, the mix of eclectic bars and eateries, mom & pop shops and overall Northwest vibe will leave you out late and serve you a breakfast burrito when the sun rises.