The Sequoia King
Far less trampled and celebrated than Yosemite National Park, Sequoia and Kings Canyon offer a delicious helping of Mother Nature's eye candy.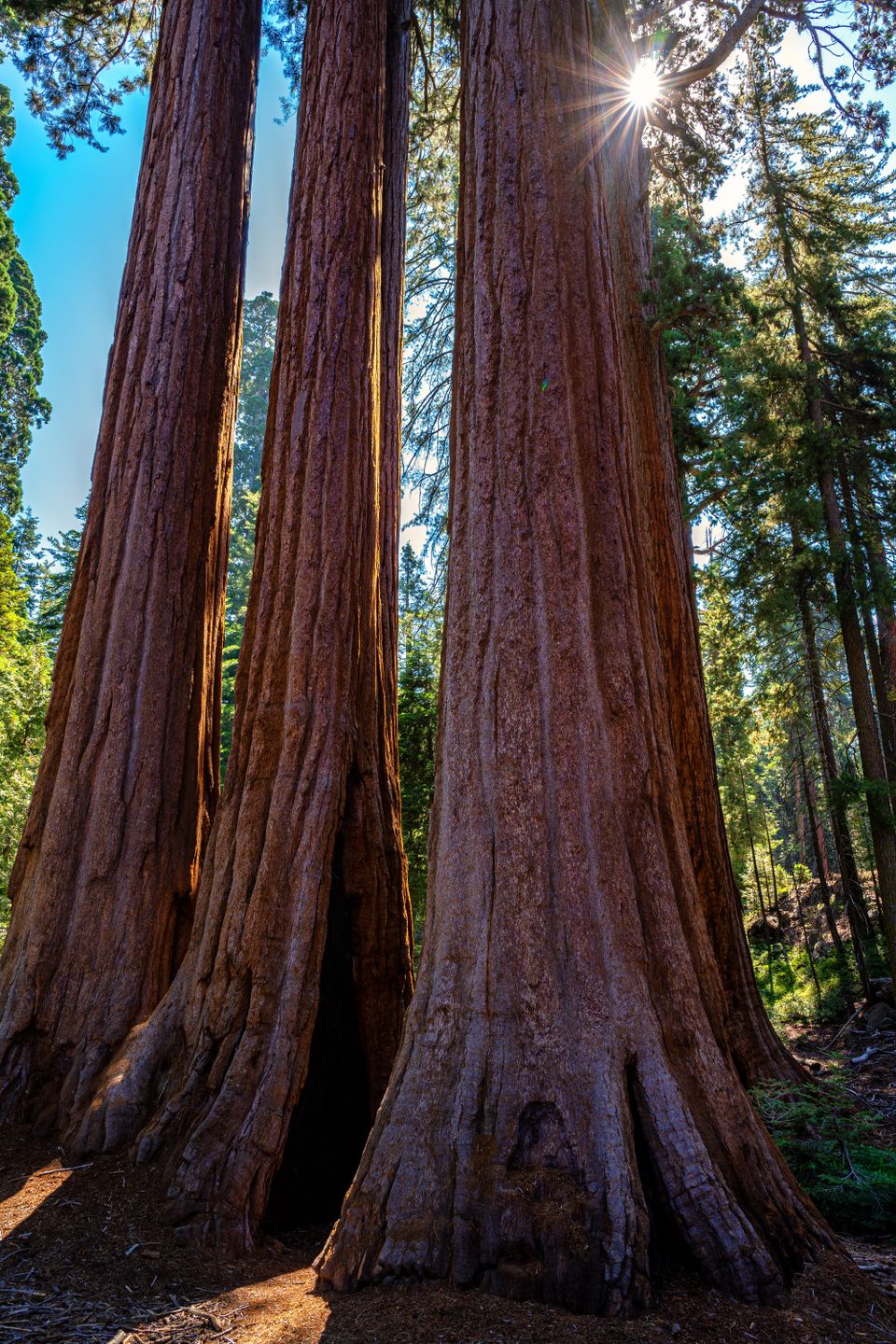 IT WAS AROUND 4 o'clock, and the sun dipped slowly in the afternoon sky, baking the sturdy pines and bedrock. A coyote cried out, a reminder of the renter/landlord agreement binding humans with nature.
Wedged between Kings Canyon and Sequoia national parks, our campsite was spacious. Replete with tall pines and a moonscape velour, the harsh shadows and thick bands of campfire smoke added to the otherworldly sense of displacement from Southern California's bustle. At 7,550 feet, the air was thinner, cleaner and passed the smell test.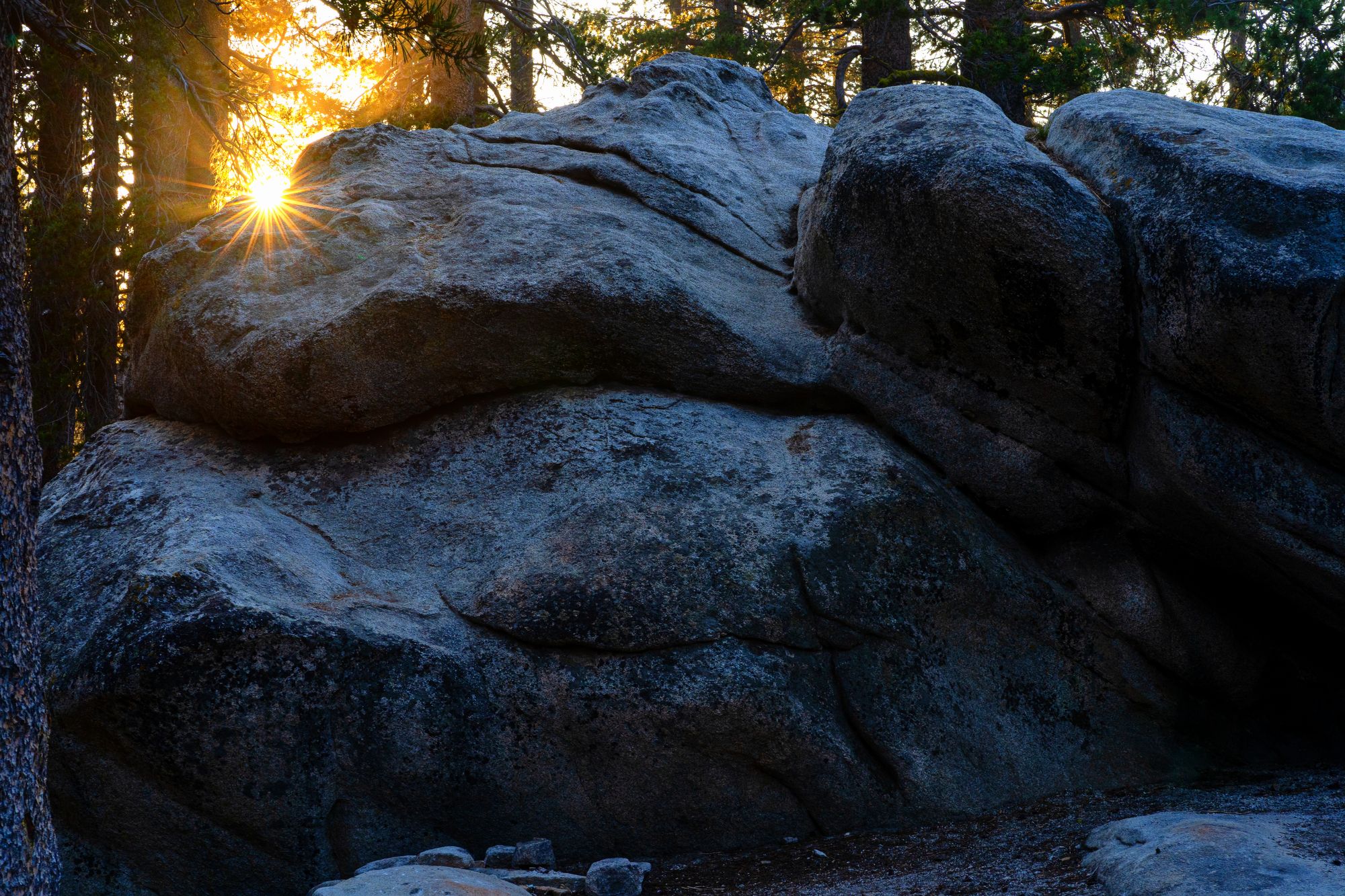 Far less trampled and celebrated than Yosemite National Park, their northern neighbor, Sequoia and Kings Canyon offer a delicious helping of Mother Nature's eye candy. With an anxiety-triggering road taking you to the valley floor, you get to experience the grandeur of its 8,200-foot depth (the deepest in the country and 2,000 feet lower than the Grand Canyon). Meanwhile, Sequoia is home to the largest trees on earth, whose mass and girth cannot be appreciated in a photo. You need to stand next to one. Perhaps even try a hug
Recommended soundtrack: Tom Petty's "Full Moon Fever"
As with everything, the Google machine gives you recommendations on what to see. In Sequoia, that's Tunnel Tree, Moro Rock and the General Sherman Tree. Unenthusiastically, it shares reports of Kings Canyon's "glaciated valley" and vast wild lands. In this case, technology succeeded in making nature sound boring. But don't fret. Kings is a crown jewel.
If this is your next adventure, here are three things the machines won't tell you about visiting these underrated treasures.
1. Seasonal weather can blend together.
The temperatures varied enough to feel like Summer, Fall and shoulder season. At the bottom of Kings Canyon, it was 93 degrees. The final morning at camp, it was 39 degrees. Days in the alpine high country were in the upper 70s/low 80s. That's a pretty big gap. Bring layers, and make sure your sleeping bag is properly rated (tough time to discover my 22-year-old bag rated at 30 degrees had long ago reached its expiration date). Savor those morning fires with your coffee before the sun bleeds through the pine boughs.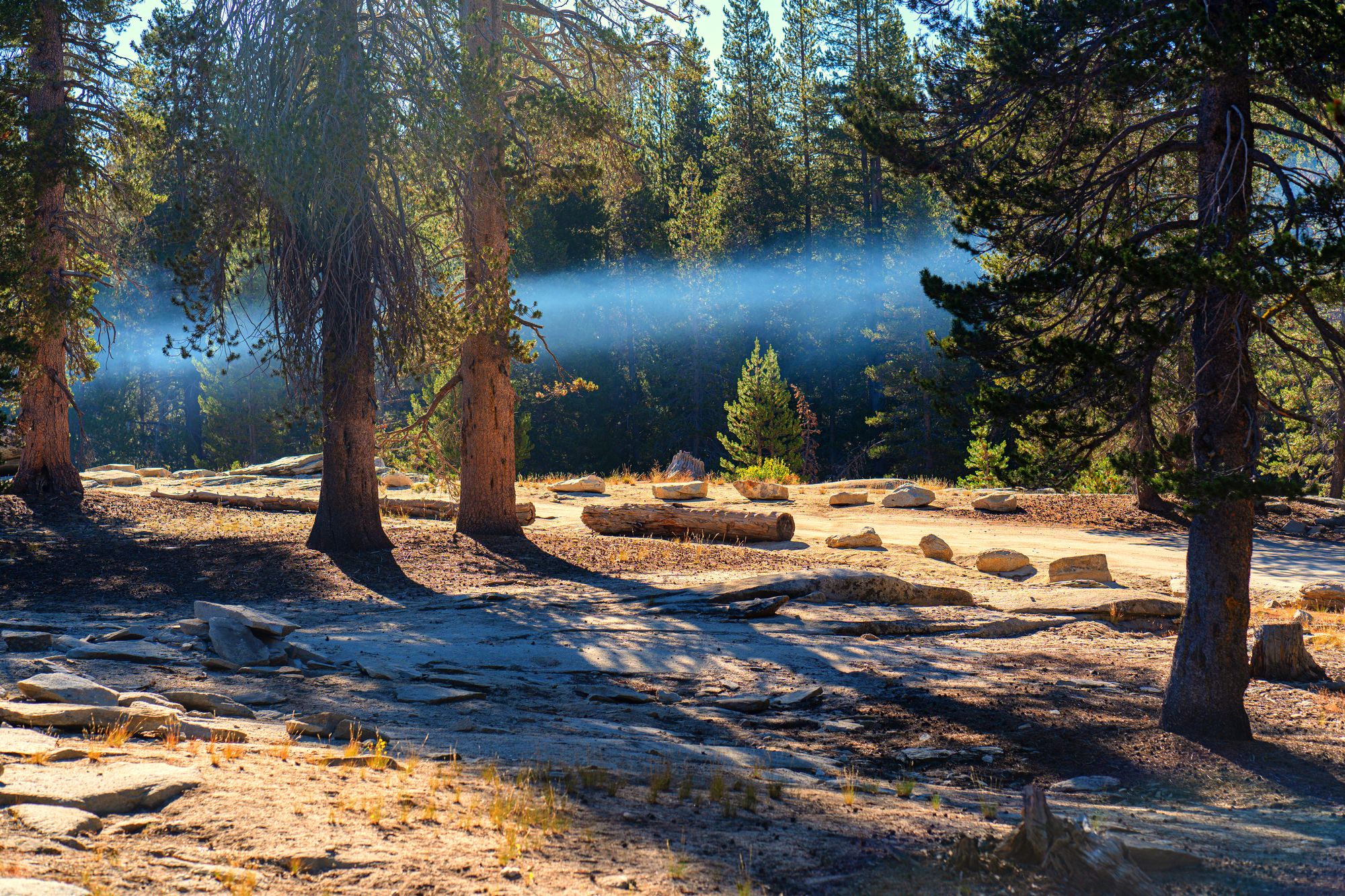 2. Grant Grove is the Sequoia King. And yes, it's in Kings Canyon.
The General Sherman Tree in Sequoia National Park receives plenty of attention, and for good reason. But if you have one chance to experience these giants, make it Grant Grove. Located near the Kings Canyon National Park entrance on Highway 180, this sequoia grove is generally less crowded but features an impressive stand of sequoias. You can even walk through the hollowed remains of a fallen giant. There's also a cabin from the late 1800s, and plenty to explore. If you're into horseback riding, stables and trails are nearby. Of course, the main attraction is the General Grant Tree. Consider this stop a must.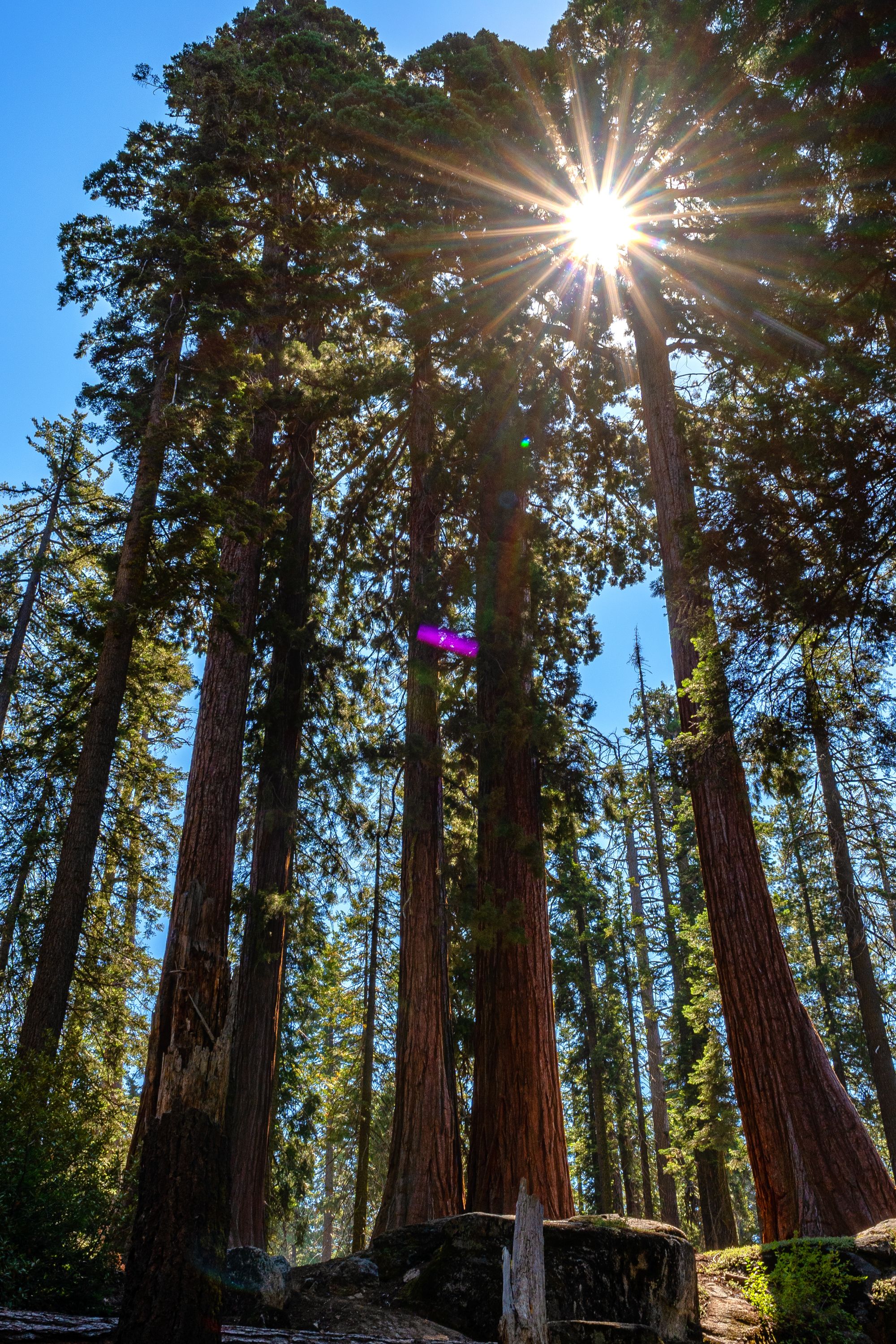 3. The vistas are everywhere, and you should stop every time.
Between Highway 180 and The Generals Highway, which connects the two parks, vistas and overlooks abound. Don't be in a hurry. Stop, look, wonder and enjoy. Views stretch across California's central valley and across the parks, showcasing the impressive jeweled peaks of the Sierra Nevada. Then there's Kings Canyon Scenic Highway, which hugs insanely steep canyon walls for 32 miles from Grant Grove Village to Cedar Grove, where it ends. This is a white-knuckle, awe-inspiring drive that snakes you to the bottom of the canyon. Along the way, you can fill up your car at America's oldest double-gravity gas pumps (circa 1928).  If you don't like heights, don't look down. Take your time and stop often. You won't regret it.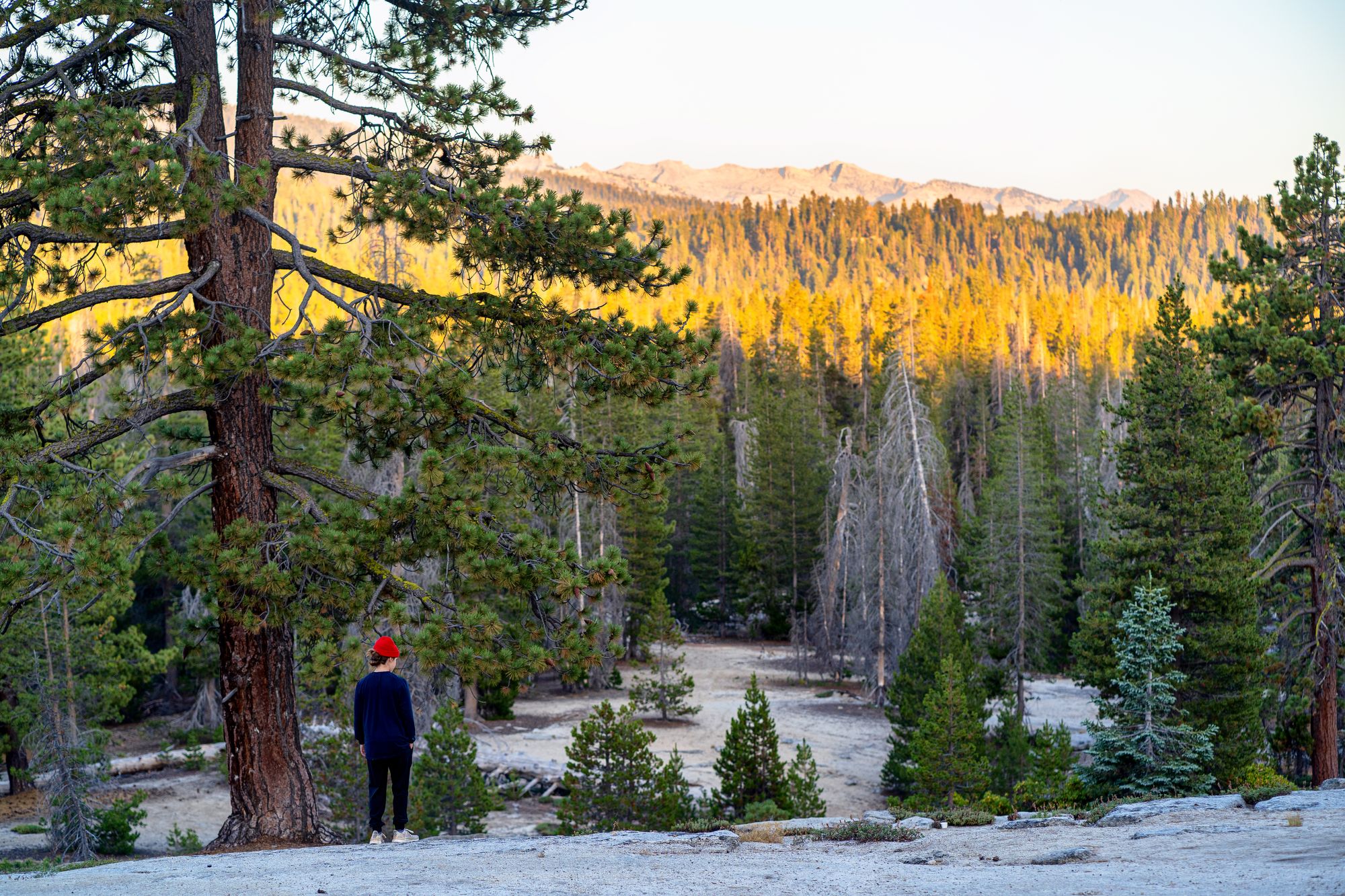 The Barrel:
When it's not a Coor's Light night, go bold. Tioga-Sequoia Brewing Co. offers some really great beers. Try the Gen. Sherman IPA. It's a true West Coast style IPA with Simcoe, Mosaic and Citrus hops. You'll salute this general before cracking open a second.
The Bomb:
As you're tooling your way down Kings Canyon Scenic Highway (listening, of course, to Tom Petty's "Kings Highway") to check out those double-gravity gas pumps, you might be wondering where to stay. Big Meadow campground is the secret sauce. So awesome, in fact, that I might detonate The Bomb for this post. No running water. Yes, there are bugs. But there's also a peaceful, easy feeling.