Road trippin' through flyover country
High desert bleeds into the dusty flatlands of cattle country. Near Dalhart, Texas, the cabin air filters were no match for the nose-crinkling aroma of manure, earth and diesel.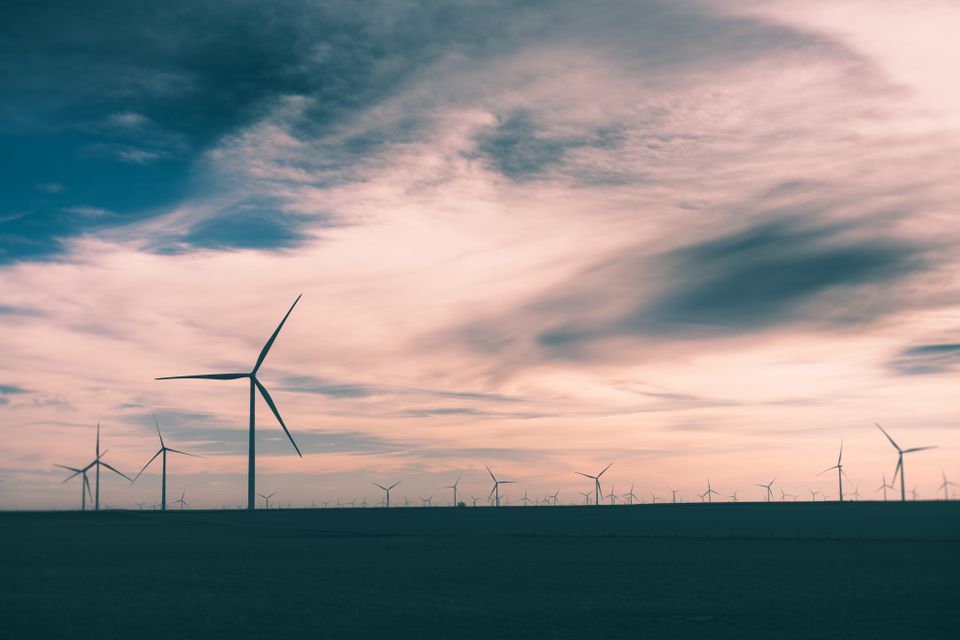 The long and winding road
That leads to your door
Will never disappear
I've seen that road before
It always leads me here
Lead me to you door
The Beatles, 'The Long and Winding Road'
---

ON A RECENT 1,800-mile road trip from the desert Southwest to the Upper Midwest, the mid-way point to make two 12-hour days was none other than the curiously named city of Liberal, Kansas.
It was late December, and the exit at Tucumcari, New Mexico, onto Highway 54 brought a setting sun and a two-lane highway. This route, exactly 203 miles, leads you northeast through the edges of New Mexico, Texas, the Oklahoma panhandle and across the Kansas state line into Liberal.
High desert bleeds into the dusty flatlands of cattle country. Near Dalhart, Texas, the cabin air filters were no match for the nose-crinkling aroma of manure, earth and diesel. Old motels lined the streets. Immigrant workers gathered outside their rooms, knocking back Modelos, smoking darts and bobbing their heads to the brass pitch of mariachi while the faint echoes of laughter spilled into the ether.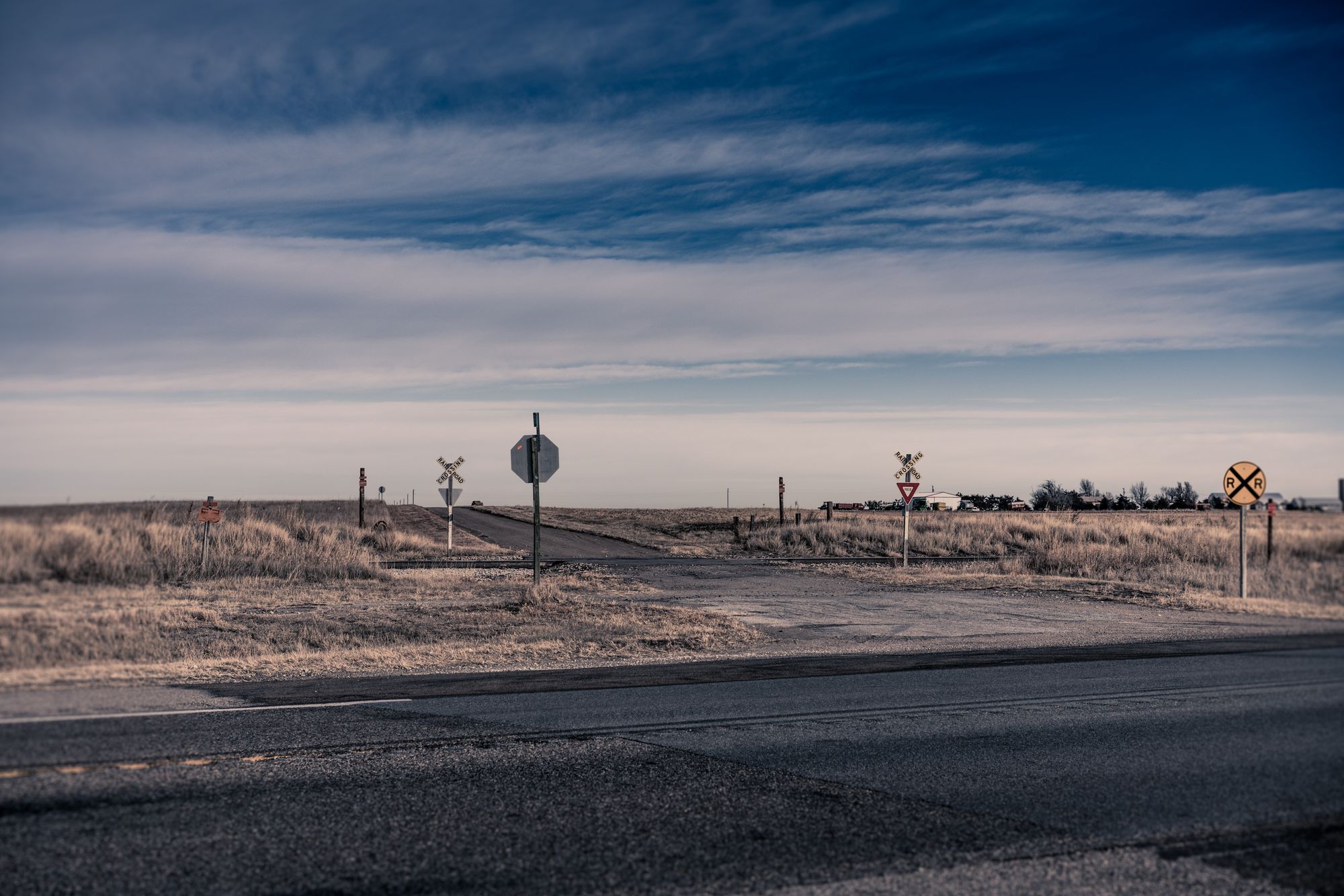 A wicked wind from the west was throwing dirt and dung through the crisp 30-degree night air. Headlamps from truckers and travelers pierced the haze, illuminating the Dust Bowl Bar & Grill and its Monday-night crowd of pickup-driving, boot-wearing cowboys getting festive over "$1 beers and Family Night."
Further up the road, Hooker, Okla., beckons with its playful name and cheeky offerings (rendezvous at the Hooker Inn, anyone?).
Now you're within striking distance of Liberal, the seat of Seward County and home to 20,000 residents and the National Beef Co. Like most of Kansas, the economic engine in Liberal is energy and agriculture.
Truth be told, there wasn't time for a full investigation into Liberal's bona fides as a destination. Although general assumptions likely hold water. Arrival was after 9 p.m., and the town was sleepy.
Dorothy's House and the Land of Oz museum are part of the Seward County Historical Museum. And the Mid-America Air Museum boasts of 100 planes and heaps of aviation nostalgia. So if you're looking for something touristy, look no further.
The next morning, a quick survey of the main drag, Kansas Ave., told the story of every small farm town in the flyover region. Masonry dating to the late 1800s, mom and pop stores with homemade signs, a Realtor's office, some tax services and empty store fronts aplenty. If you're looking to fill out that farmer's tan, though, Tan It! by Girlfriends has got your back, sides and front. Right there at 206 N. Kansas Ave. Unfortunately, they hadn't opened for the day.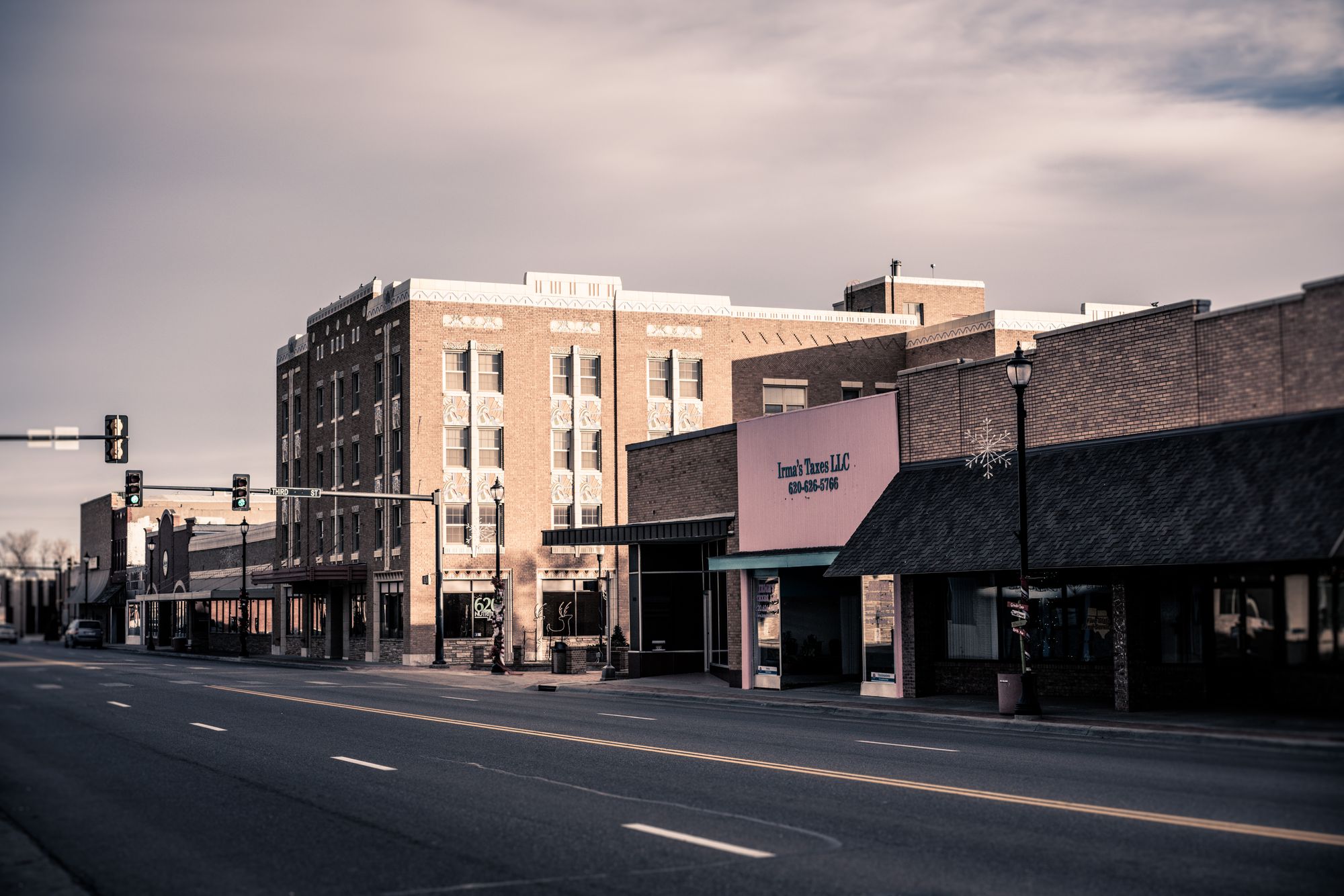 Liberal's skyline is dominated by the Equity Exchange grain elevators, and Highway 54 shakes with the thunder of big rigs rolling through town. The Tucumcari Line of the Union Pacific Railroad hums through the countryside.
If you're wondering how Liberal got its name, legend has it that a settler named S.S. Rogers offered free water to thirsty prairie travelers, who often responded with "That's mighty liberal of you." When he later opened a general store and post office, he named it Liberal. Mr. Rogers was a smart fella.
The other natural question is "how liberal is Liberal?" Well, Seward County is heavily Republican. But in the 2016 general election, Liberal went for Hillary Clinton by a 12-point margin.
Apparently pigs do fly in cattle country.
The Barrel
Well now … with the exception of McDonald's and some pizza delivery, everything was closed after checking in to the Fairfield Inn on Hotel Drive. So the lobby market offered a selection of macro beers and one craft brew. The Daaang! IPA from Nebraska's Zipline Brewing went well with a bag of Doritos. We'll call it a Liberal take on dinner.
The Bomb
Oddly, the Liberal stretch of Highway 54 is known as Pancake Blvd. Liberal is also known for its annual Pancake Day races. Zoom zoom. And there's the Pancake House on Pancake Blvd. Nom nom.
Recommended Soundtrack
Kansas native son Joe Walsh and his epic solo album "So What"