Mammoth is more than a mountain
Fall is a great time to experience this wonderland.
THE FIRST EPIC experience at Mammoth Mountain was more than 20 years ago. It was a ski trip, and we drove up from Southern California expecting the heavy, wet Sierra cement. What we weren't expecting was 15 feet(!) of brand new Sierra cement. It was a great trip, with memories of questionable lodging, expensive beers and long, long runs that wrecked the quads for weeks thereafter.
Mammoth has changed a lot since that first adventure, and now is truly a four-season resort. And if you're not into skiing, think about fall as a great time to experience this wonderland. The colors are gorgeous. The air is crisp with a hint of winter fragrance. The evenings are chilly enough for a fireside drink, and the herd is thinned of its winter coat, creating a reality that is less cattle call and more quiet rendezvous.
Mammoth Mountain resides in the town of Mammoth Lakes, which is the adventure hub for the region. Nearby you'll find June Mountain Ski Area, Mono Lake, Devil's Postpile National Monument, June Lake (home to the June Lake Loop) and the eastern entry to Yosemite National Park. Although the region has an airport, service tends to be seasonal. Highway 395 — either from Los Angeles or the Reno/Tahoe area — is the primary artery delivering stoked vibes.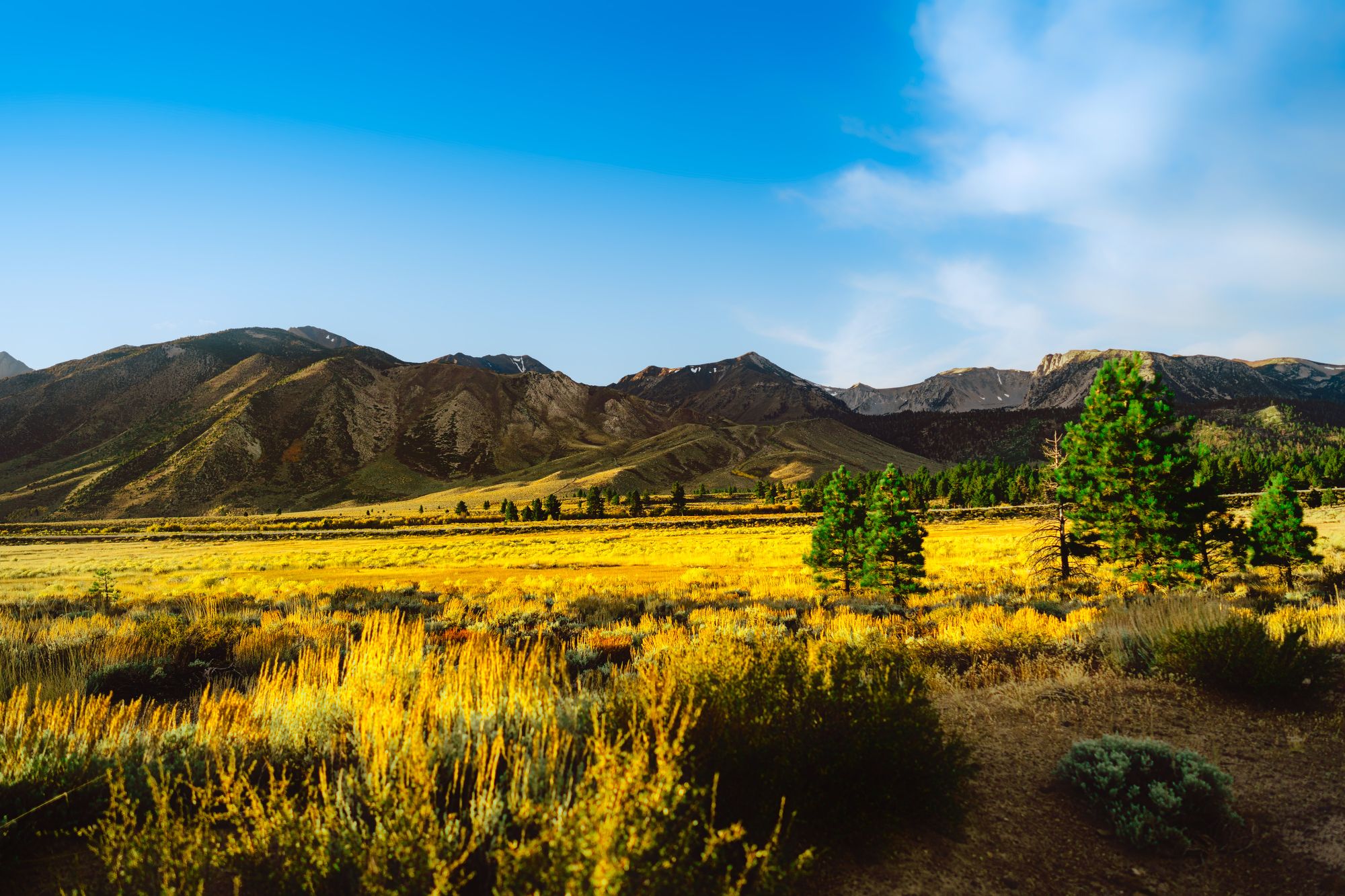 This region is all about the outdoors, and there's a lot going on. Whether you're into hiking, camping, mountain biking, fishing, boating, ice climbing, snow sports, pond hockey, sight seeing, wild life, wild flowers or wild nights (anyone hear Bubba Gump just now talkin' about the many ways to cook shrimp?), Mammoth will provide the goods.
RECOMMENDED SOUNDTRACK: Radkey's "Delicious Rock Noise"
We scored a pretty sweet deal on a one bedroom condo at The Village Lodge, which puts you right in the heart of the, um, village. Shops and restaurants are literally just feet away, and the quad lift is a few more steps beyond that. It was a great base to begin exploring. Right across the street you'll find some single track (Uptown Trail) that doubles as a hiking path. Keep your head up for those rippers though!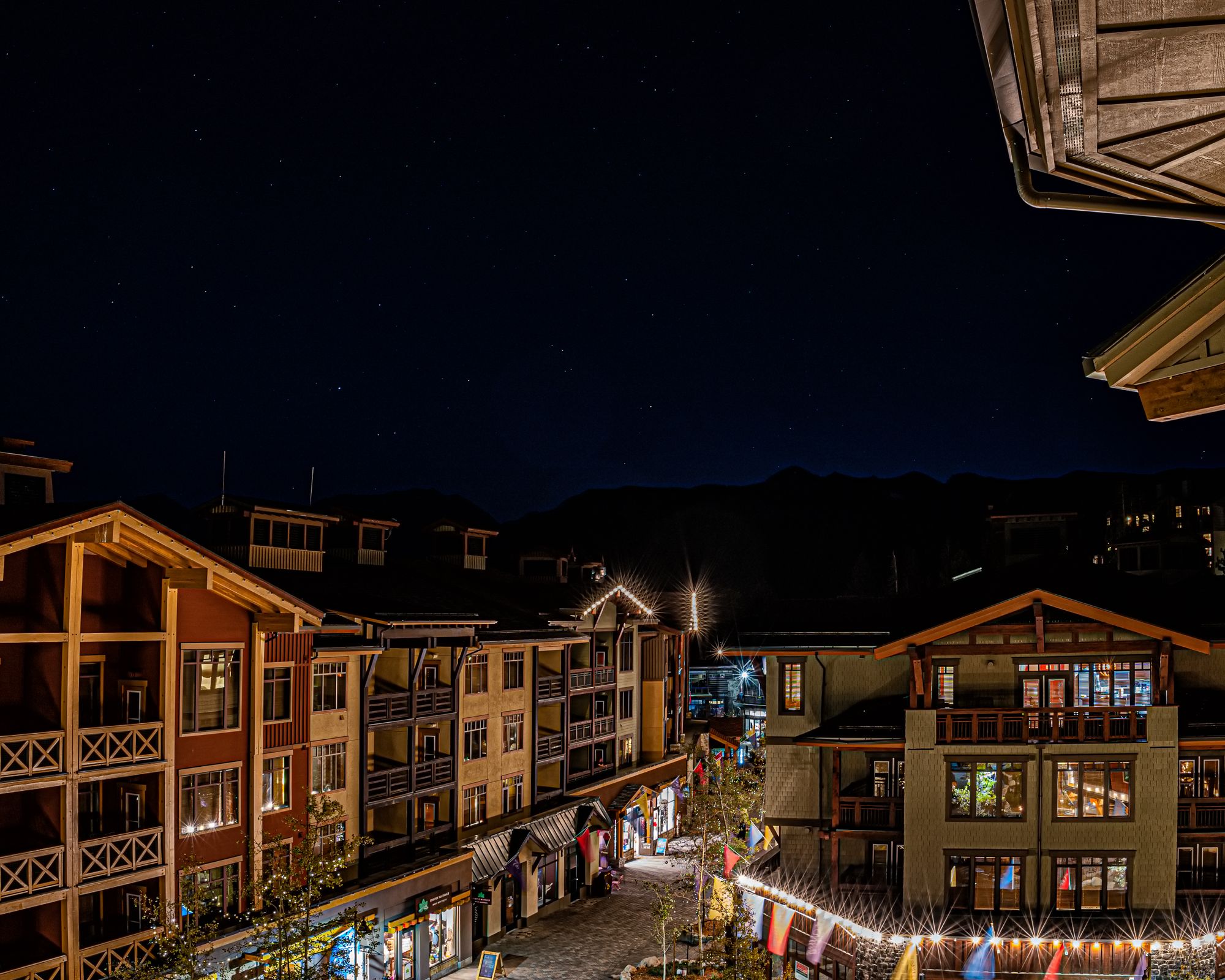 The next morning we woke up early to catch the sunrise and hopefully find some great light along the June Lake Loop, a 16-mile stretch known as California 158. You enter off Highway 395 and end up back on 395. The traffic pattern is slow, with many places to turn off. You'll find four lakes, some streams, the cute little village of June Lake, and ample options for outdoor adventure.
In all, with hiking and sight-seeing and exploring the village, we filled our three days and two nights pretty easily and left feeling like we hadn't scratched the surface of adventure available to us. A weekend is great, but if you have a week, escape to Mammoth any season.
The Barrel
We walked to Mammoth Brewing Company for dinner and, duh, beers. Tried a few, but the IPA 395 stood out. Must have been the desert sage and juniper berries. For a night cap, visit Shelter Distilling for craft vodka and other curated libations.
The Bomb
The June Lake Loop in fall is breathtaking. We missed the peak colors, but found plenty of hues embedded in cinematic scenes.