The true silent movie star
Monument Valley is one of the few scene stealers not found in Hollywood, but its majesty and grandeur remains a true A-lister.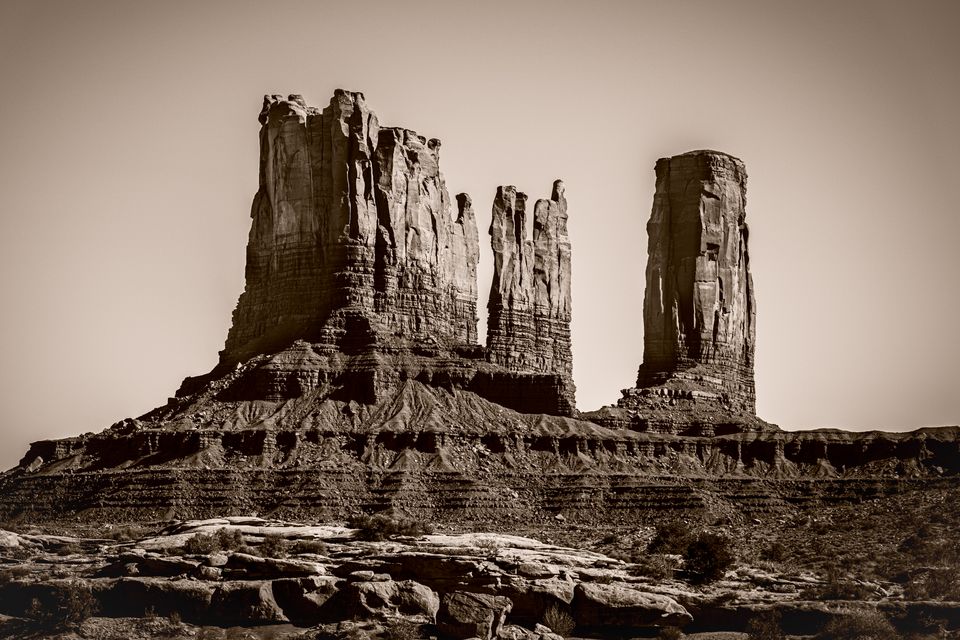 JOHN WAYNE, CLAYTON Moore and Clint Eastwood were regular weekend guests in my childhood home. Not because we socialized with Hollywood elites. Rather, it was my dad's love of westerns.
Re-runs of the "The Lone Ranger" were his favorite. The Duke's early westerns, many directed by John Ford, were also a staple. Although they felt old to me, they captured my imagination with dramatic location shoots around the American West.
Sergio Leone teamed with Eastwood to make The Dollars trilogy (Fistful of Dollars, A Few Dollars Moore and The Good, The Bad and The Ugly). My introduction to these films came on the venerable LaserDisc format (along with Jaws and Alfred Hitchcock's The Birds; both haunt me to this day).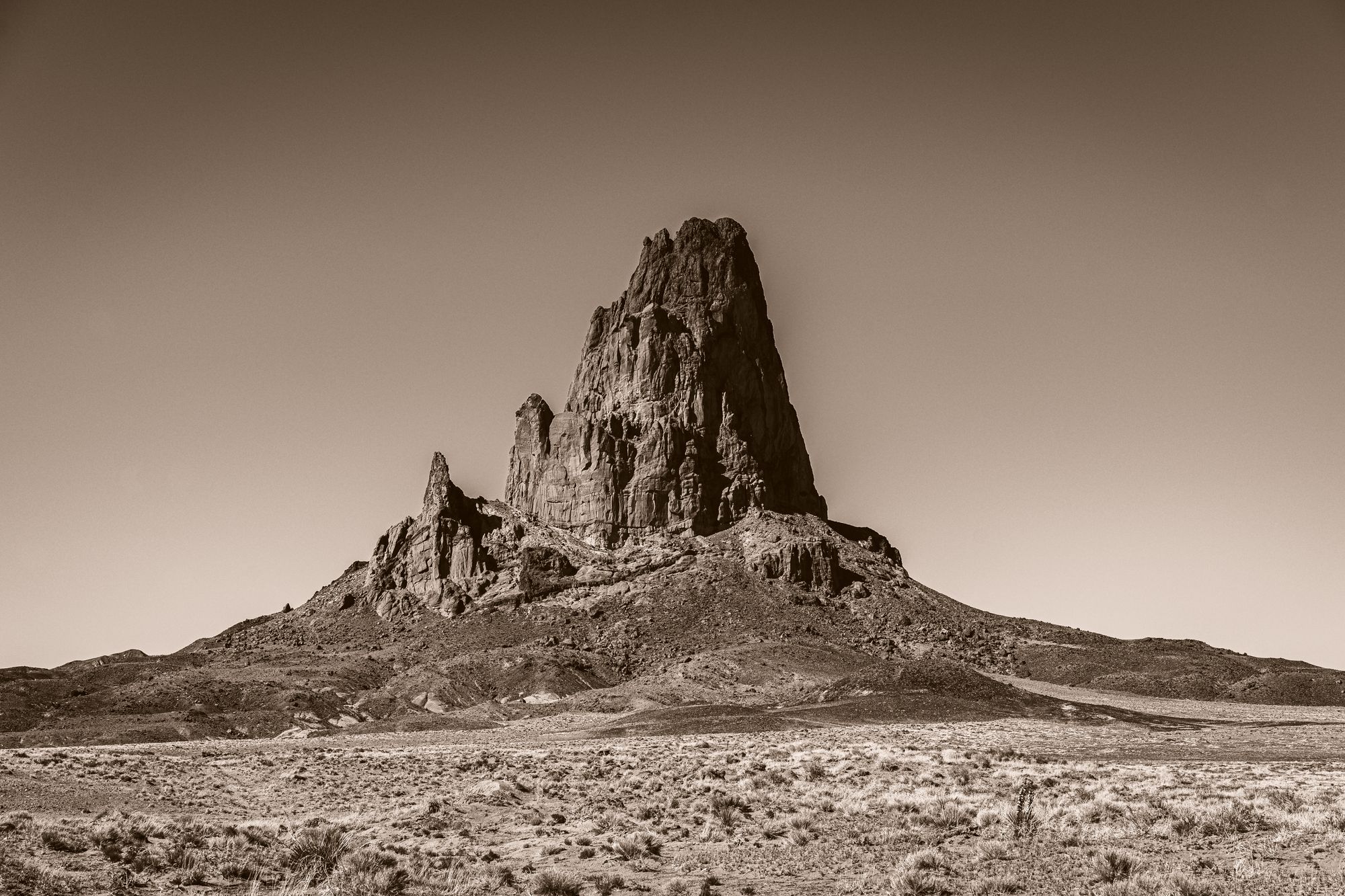 The westerns captured my imagination. Far off lands ripe for exploring. Danger around any corner. Damsels in distress. I later consumed every book written by Louis L'Amour, as my love affair with stories of pioneering the west continued.
The director Ford fell in love with location shooting in Monument Valley, which is on Navajo land near the border of Arizona and Utah. It was a magical scene, regardless of the movie.
First in black and white, and later when Ford started shooting in color (1939's Drums Along the Mohawk, starring Henry Fonda, was his first color film), his vision of the west was also mine. When I saw The Searchers (1956) for the first time, with John Wayne as leading man, it was Monument Valley that was the star of the film.
Another road trip gave me a chance to drive through Monument Valley. Rarely do I shoot monochrome, but this time it was decidedly my choice. Stopping often on the 17-mile route known as Highway 164, I found a scene that looked unchanged, save for the winds of time
Shooting in monochrome gave me a chance to create my vision of this storied land, sculpted in adolescence. It wasn't until adulthood that this part of the country would become a regular character in my own story. But visiting here remains a treasured part of experiencing the American West.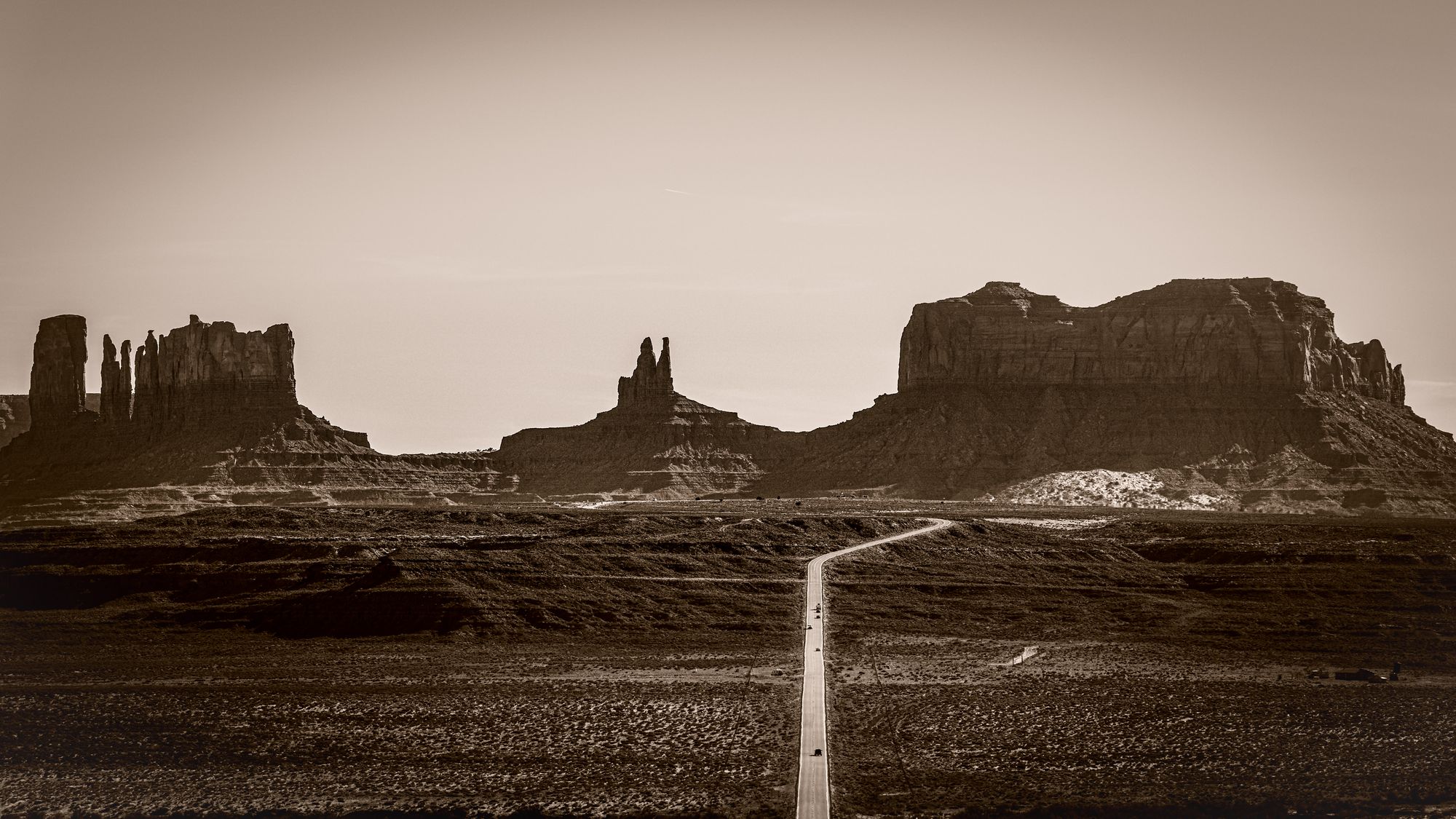 The Barrel
Can't say I've tried it, but "The DUKE" Kentucky straight bourbon is a thing. Supposedly made to replicate John Wayne's favorite from his private collection.
The Bomb
Forrest Gump Point (see photo above) provides the most iconic (and photographed) view of Monument Valley.
Recommended Soundtrack
I mean, it has to be the main title track to "The Good, the Bad and the Ugly."