Prey on this: Them Crooked Vultures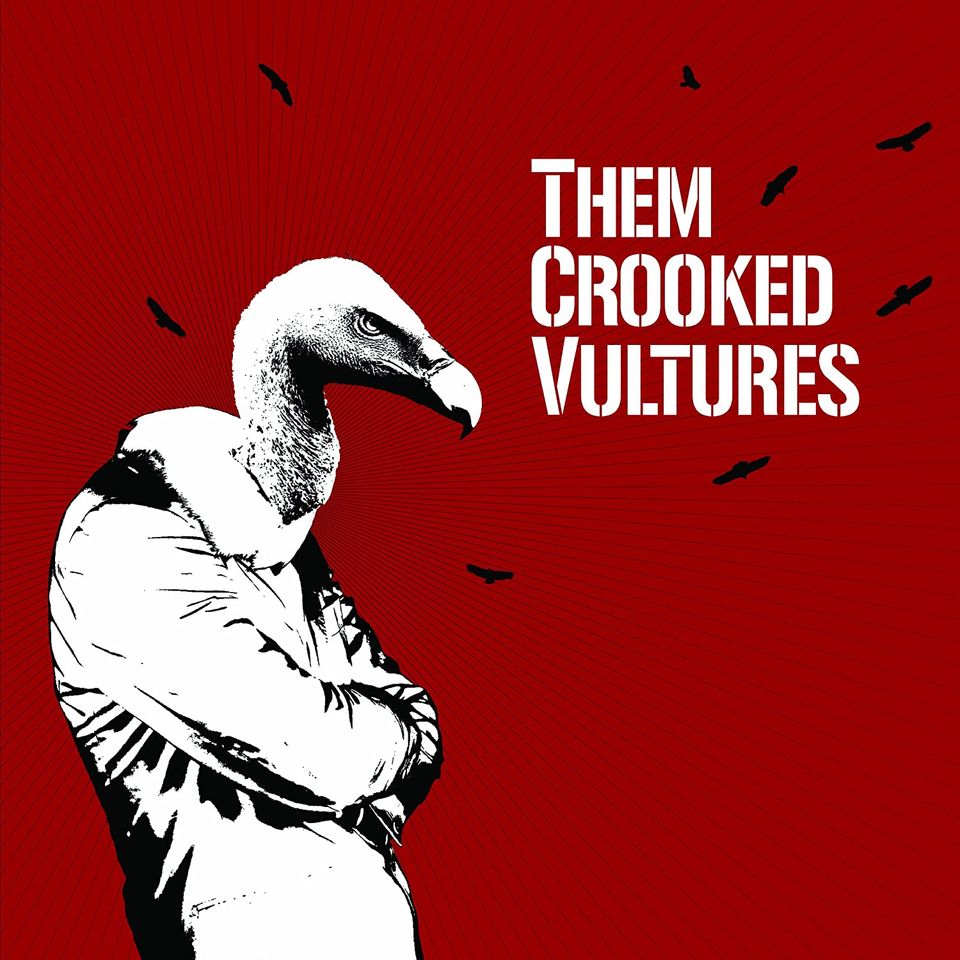 SUPERGROUPS KEEP THE music industry's spice rack locked and loaded. Whether it was Sinatra's tight orchestra or the recent collabs between Lady Gaga and Tony Bennett, great tends to gather great.
In 2009, Foo Fighters frontman Dave Grohl had one of his many ideas. He served a stint as drummer for Queens of the Stone Age on their 2002 album "Songs for the Deaf." In 2008, the Foo played Wembley stadium and brought out Led Zeppelin legends John Paul Jones and Jimmy Page.
Invitations ensued. One to Joshua Homme, the desert rock cult hero and leader of QOTSA. The other to Jones.
Them Crooked Vultures was thusly named and formed, and not necessarily in that order. The fab three produced exactly one album, and it was a monster.
Somehow, Grohl (drums, backing vocals), Homme (guitar, lead vocals) and Jones (bass, keyboard) managed to string together a heavy, lush and trippy sonic cocktail. Equal parts Foo, QOTSA and Zeppelin, the album starts and ends with thunderous rock beats and hooky ear worms.
In the end —  or at least the very long interim – Vultures remains a one-trick pony. The debut album was followed by tours in North America and the U.K. All band members professed a desire for a second act. Twelve years later, the wait continues, and the lust persists for new music from this era-spanning supergroup.
Must-listen tracks:
Track 3 - New Fang
Track 5 - Elephants
Track 13 - Spinning in Daffodils
🛢🛢🛢🛢/5 Barrels. Available everywhere since Nov. 17, 2009.