A love letter to Switzerland
A cinematic atmosphere resonates through a timeless storybook.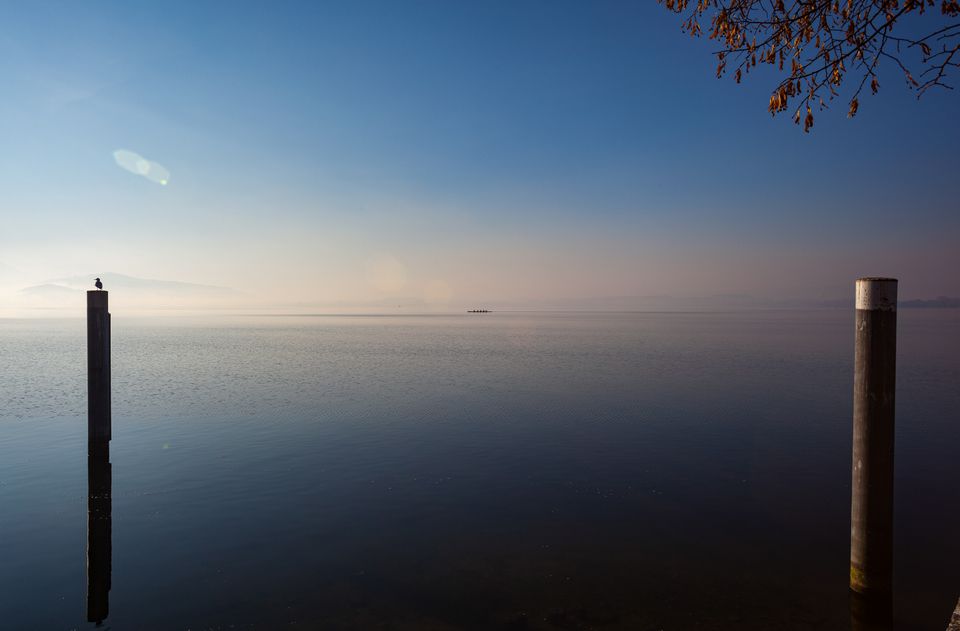 WHEN YOU THINK of Switzerland, what comes to mind?
Is it the decadent, delicious chocolate? Or the creamy, gooey texture of Fondue?
For some, maybe it's the incredible skiing. Or tennis legend Roger Federer.
Whatever your first thought, it's unlikely to be your only thought. Switzerland is many things, and my experiences there have been insightful, inspired, colorful and enriching.
---
THE SWISS ALPS in winter and early spring are visually arousing. Among the best memories: cruising the A3 motorway enroute to the FIS World Cup Finals, through the haze and fog. Backlit by morning light, the Alps rose from the valley floor to several thousand meters, flexing majesty, might and rugged handsomeness. It was dreamy, and felt like a silvertoned black and white photograph. We were living inside that image.
In late fall, walking the cobblestone streets of Lüzern and Züg, with glistening lakes as both backdrop and centerpiece. Leaves mostly fallen, but color still clinging to a fading season, creating a cinematic Kaleidoscope with each step.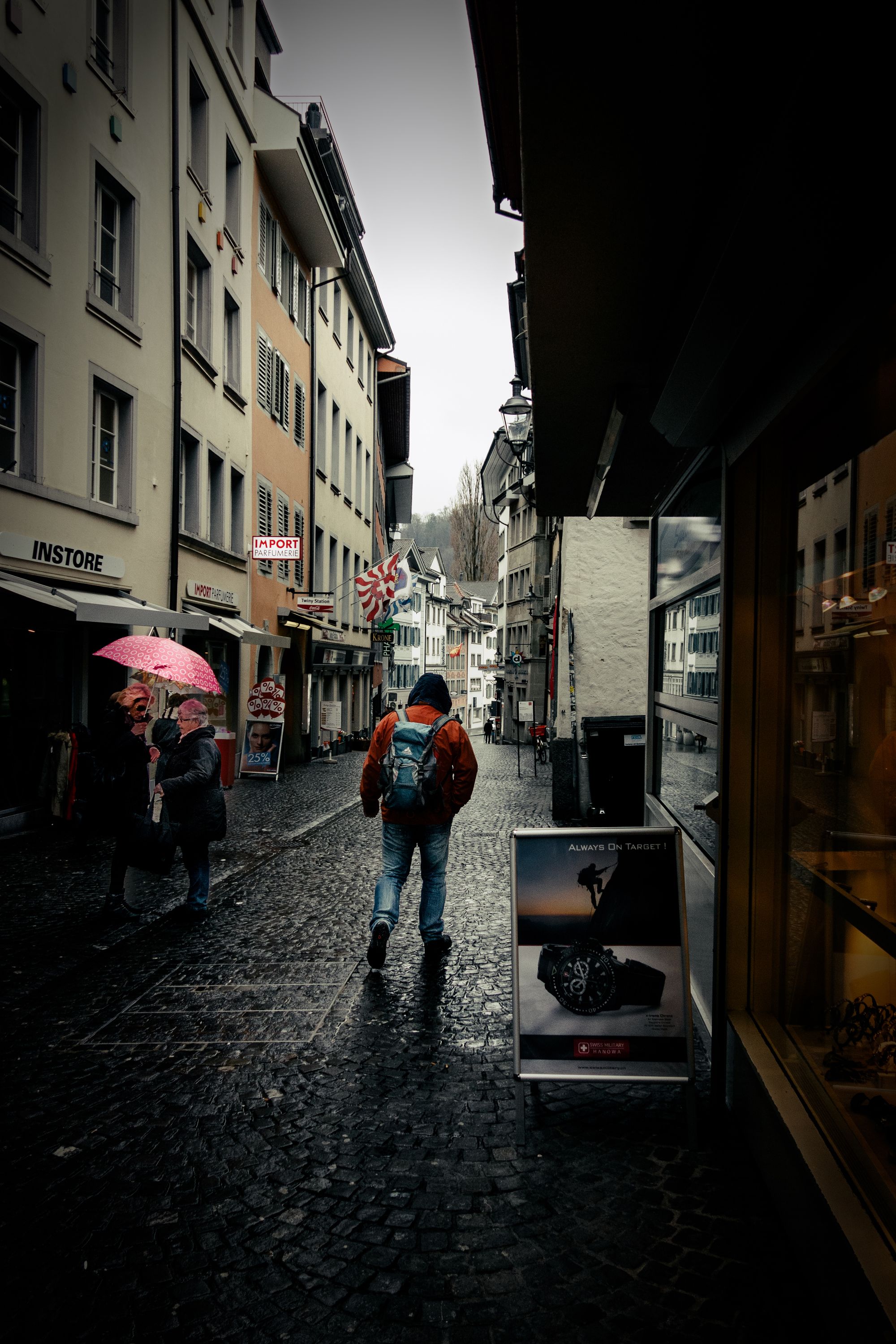 October, in Zürich, where we always started and celebrated our adventures. Routinely, our base was the Störchen Zürich. We'd cross the bridge over the Limmat River, and gaze in wonderment and awe at the 12th century Grossmünster cathedral. Continuing on, we'd soon find ourselves exploring the narrow streets and alleyways of Zürich's storied past. We'd stop at random wine bars, and have late dinners at intimate destinations like the Raclette-Stube. With Swiss wine and hot cheese flowing, a room filled with friendship and laughter as the evening merged into twilight walks back to the hotel. Closed shops with inviting windows; streetlights reflecting off the wet cobblestones; a gentle mist, gathering on shoulders and hoods; the ambient sounds of heels clacking, bicycle spokes whirring and the tiny four-cylinder engines of tiny Euro cars purring. Always a movie set worthy of the latest "Mission: Impossible."
RECOMMENDED SOUNDTRACK: Nirvana's "Nevermind"
Later, in early November, exiting the Parkhotel Züg into the chilly morning air, earnestly heading through the Metalli mall, where vendors were unloading wares and wheeling them into shops. Always quiet, save the muted bustle of locals heading to work. Onward, to the Bäckerei Confiserie Bachmann, for the best yogurt parfait in the land, and a coffee for the leisurely stroll along the Zügersee.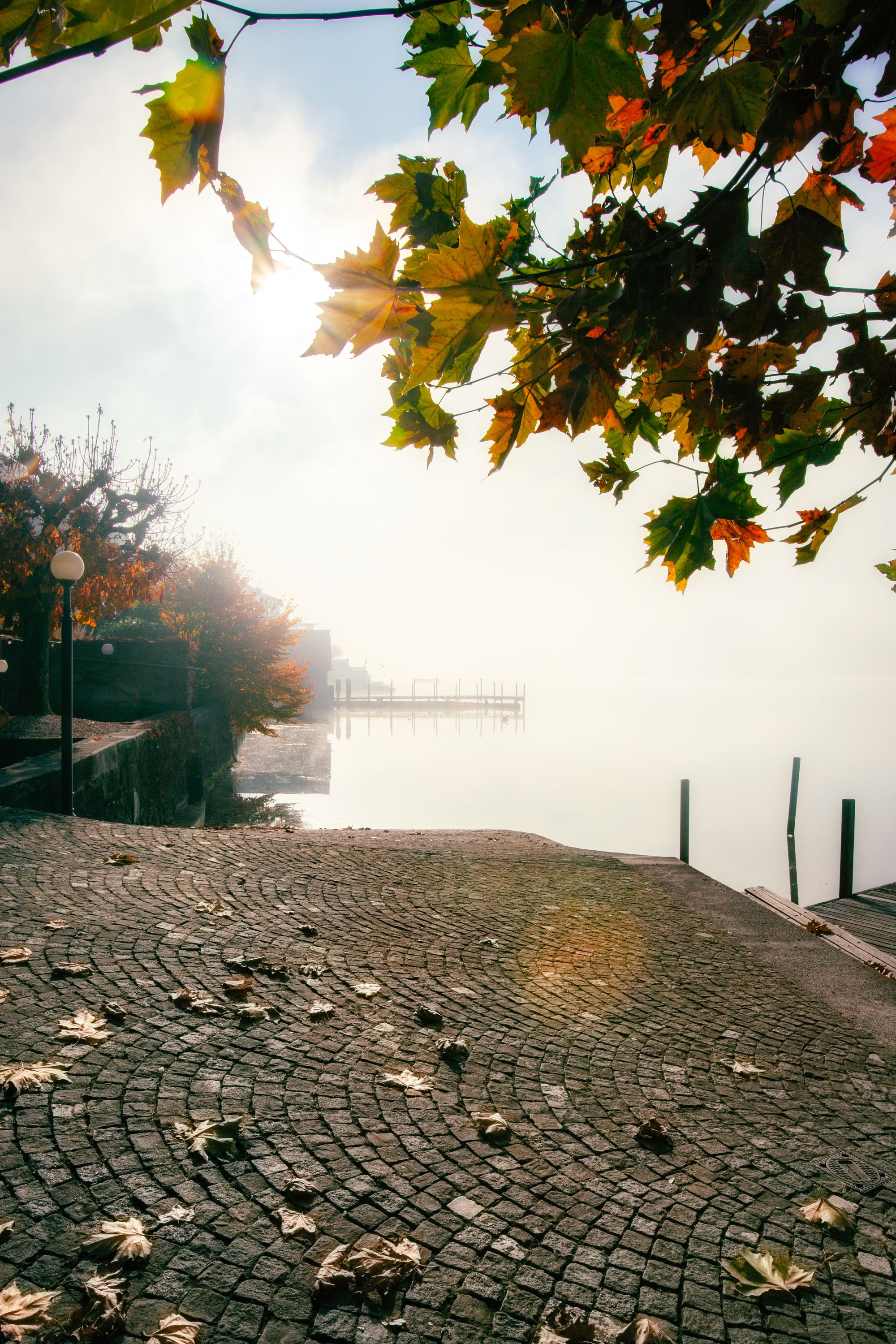 At this time of year, the fog and mist lingers. Often the lake is hidden behind a curtain of vapor. But as the sun rays burn through, stories of the day emerge. A lone rowing team, crossing the lake amid the quiet, oars creating ripples in the glass. Reflections of foliage, highlighting the colorful decay of time. Broken bicycles, relegated to ambulatory status, leaning against the medieval brick walls of Züger Alstadt. This waterside village has told tales for 800 years.
It is a scene of atmospheric resonance.
There is Lüzern, a short train ride from Züg. It is known as a tourist trap, but for good reason. It, too, has a medieval history. It's charm and photogenic side streets blend Swiss history with modern necessities. Tour buses unloading foreigners by the dozens, spilling them into the streets, armed with iPhones, camera straps around their necks, clutching maps in their hands.
In Lüzern, though, it is the less obvious scenes that require some effort to discover, but reward you for your investmest. Friends strolling a side street, framed by the colorful homes and shoppes. A lone woman, ascending concrete steps, umbrella extended. Patrons, milling about the narrow corridors, ferrying bread, a new sweater, a gift for a lover.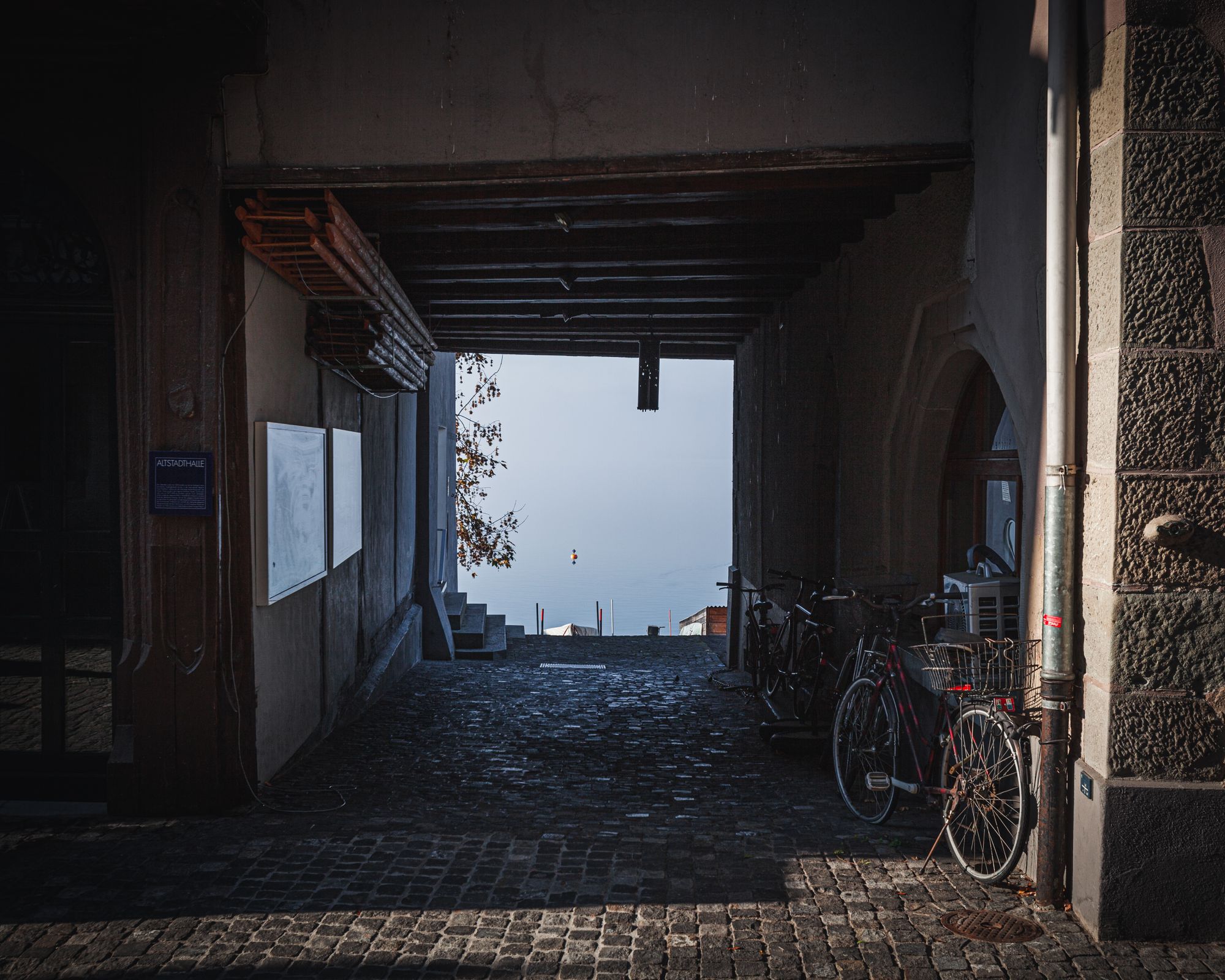 These scenes flicker in 24 frames per second. Projected in our mind as memories, enhanced by fondness, warmth and nostalgia for portions of a life already lived. They are captured in a visual soundscape of reality. They remain with us, part of our life's motion picture. A standalone story in time.
---
SWITZERLAND IS A utopia that suffers a complicated past. We all have our skeletons. Rather than run from the darker chapters of its storybook, the Swiss embrace the full narrative. The big cities and charming villages – brimming with history and culture – are connected by motorways and trains, the arteries of transportation. We use them as passages through time. And there is no better time machine than Switzerland.
The Barrel
Have tried Swiss wine? If not, you might be pleasantly surprised. Best known for chasselas (whites) that are literally made for day drinking.
The Bomb
Natural beauty. The Swiss countryside is something I'll never forget, and hope to revisit often. Soak in the chalets, the farms, the small villages.