The sonic lure of a desert inn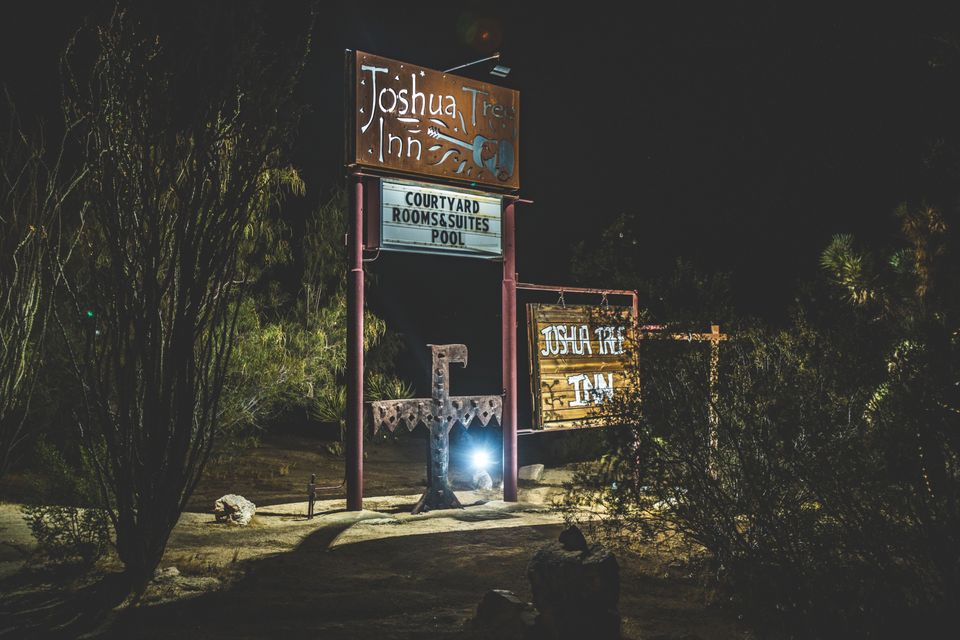 ESCAPING LOS ANGELES has been an L.A. thing for Californians since the silent movie era and prohibition. Movie stars and musicians in convertables barreling east through the Inland Empire and into Palm Springs for weekend getaways of endless sunshine, golf and poolside martinis with Mid-Mod architecture and Mt. San Jacinto as a backdrop.
"And I kind fell in love with a Palm Springs trailer park/But those California stars could never steal my heart" - Kacey Musgraves
Palm Springs was trendy before trendy was a thing. Swaying palm trees, wide, manicured boulevards, chic shopping. But to its north, resting above the dreaded I-10 freeway, is the real-life Upside Down. Highway 62 curves through Morongo Valley, Yucca Valley, the town of Joshua Tree and later Twentynine Palms. This stretch of desert is home to Joshua Tree National Park and a sprawling U.S. Marine Corps ground combat center. It may be best known, however, for UFOs, ghosts, alien abductions, hippy vibes and crystal readings.
Somewhere along the escapism timeline, the darker, mysterious desert sibling of Palm Springs became the secret getaway for musicians, actors and Snake Plissken wannabes looking to "Escape from L.A."
This funky, vibey stretch of Mojave Desert suffers many fools gladly. And it is why the Joshua Tree Inn has become a legendary motel for musicians, rebels, raconteurs, vagabonds, ne'er-do-wells and regular folk.
"Slept in a room with the ghost of Gram Parsons/Drank some wine I can't afford "- Kacey Musgraves
Most famously, alt country rocker Gram Parsons died in Room 8 of an overdose in 1973. A shrine stands guard outside the room. Legend has it that Parson's spirit visits every once in a while, moving furniture or slamming doors.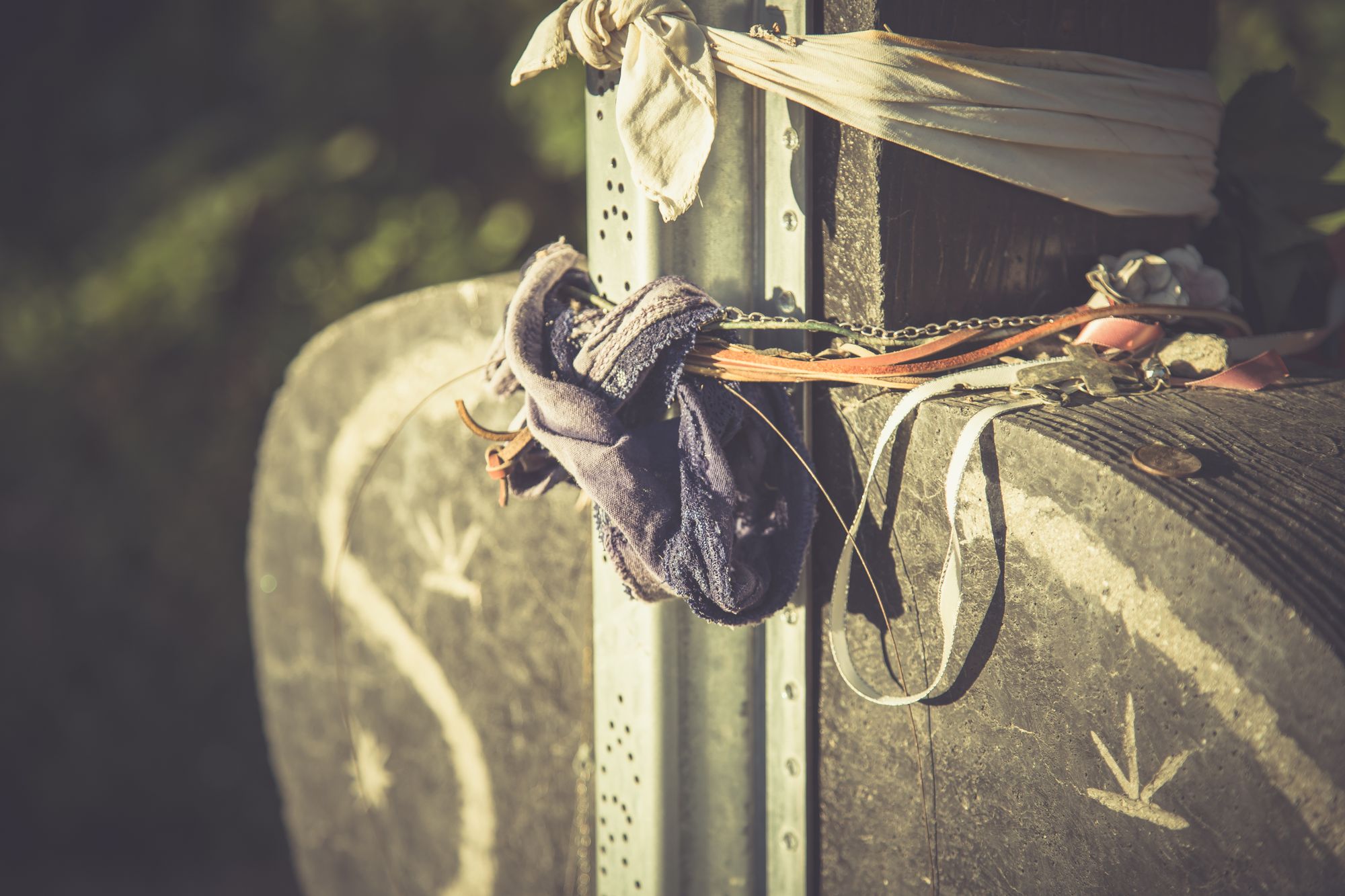 Other well-known rockers that have graced the grounds include Keith Richards, Emmylou Harris, Donovan and The Eagles. John Wayne – and later John Belushi and Dan Aykroyd – are among countless stars and starlets to stay at the inn.
The first and only experience we had at the Joshua Tree Inn was during a weekend getaway to Joshua Tree National Park. In this instance, escaping Orange County to photograph the Milky Way was the driver.
Seeking sense of place over Best Western value, the inn with the musician's pedigree was an easy choice. Unlike those who braved the Inland Empire from L.A. in the '50s and '60s, we were tortured as usual by the Friday afternoon 91-215-60-10 nexus that is SoCal freeway hell.
Free of the snakepit, we drove past the exit for the 111 into Palm Springs (as if heading for the Colony Palms). Instead we hung tight on the 10 a little further until the 62 beckoned, and off we went. Several miles of two-lane led us into the dark sky community of Joshua Tree. Thanks to the inky blackness, we drove past the inn, requiring a U-turn to correct our poor navigation.
The check-in was straight from a movie. Dated lobby, with kitschy desert objects, random t-shirts for sale and a small bell on the counter. Ding ding! From the back came a lady who checked the "register", noted our arrival and handed us an actual key with a green key chain.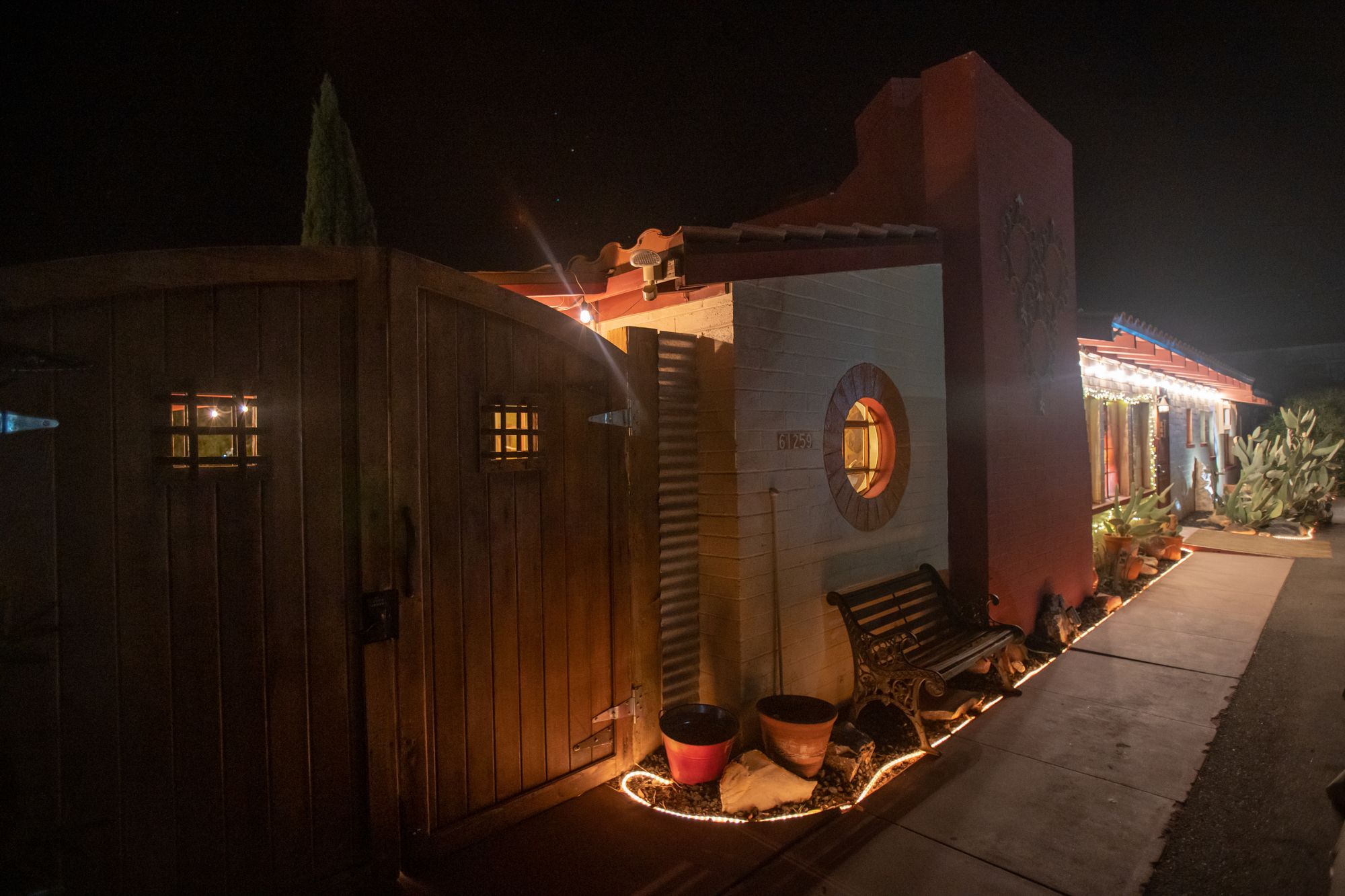 A quick tour of the breakfast area, and we were directed into the courtyard and down the walkway toward Room 7. Its double beds, mis-matched decor and sliver of a bathroom definitely had character. We settled in before heading into the park for some night sky goodness. Then a late dinner in town and we were counting sheep in no time.
On this night, there were no signs of Gram in the room next door. It was a Friday evening afterall. Perhaps he had a gig.
"So take me down to your dance floor/And I won't mind the people when they stare/Paint a different color on your front door/And tomorrow we will still be there" - Gram Parsons
The Barrel
Quench your thirst and satisfy your hunger at the Joshua Tree Saloon, located at the intersection of Park Ave. and Twentynine Palms Highway. Live music some nights, too!
The Bomb
Dark. Sky. Community. Milky Way or not, the celestial light show in Joshua Tree is something to behold. Make sure you visit on a moonless night for the best effect.
Recommended Soundtrack:
Gram Parsons and the Fallen Angels - Live 1973. Recorded months before his death in a Long Island radio station, this is a raw, authentic take on his original sound. With his backing band and Emmylou Harris adding vocals, it's a masterful recording.