Maine offers adventure for the unpretentious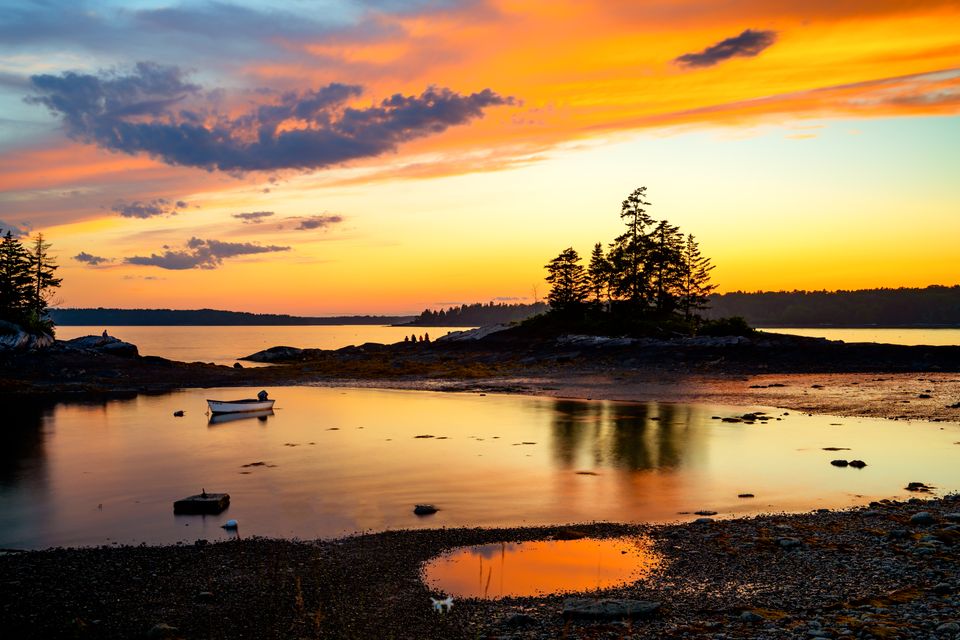 TAKE IT FROM a flatlander: Maine is full of quirks. Let's start with the lingo.
'Bout as useless as a screen door on a submarine.
Can't dance if the fish ain't running.
Hit'em with a wet haddock!
If words end with an "r", make it an "ah." Lobstah. Suppah. Cah. If words have one syllable, make them two — beer becomes "bee-yuh" and there becomes "the-yuh."
As for other Maine-isms, make sure you check the map. You just might be "down east" from Prouts Neck. Or you might not, because you're "from away" and don't know where you're going.
The one thing Maine can't be needled for is the scenery. It's a beautiful state, with a long history that is central to this country's origins story. Rugged coastlines, rolling hills and some well-kept secrets for the snowsports set.
The city of Portland is fun to explore, from historical architecture to waterfront lobster shacks.
Acadia National Park rivals any, with its windswept cliffs and handsomely rugged ocean vistas.
We were visiting Brunswick, which is an hour north of Portland and on the coast. It's best known as the home of Bowdoin College. But the easy access to a plethora of necks (peninsulas) offers endless exploration.
After a sushi dinner in town, we headed south, past the quaint Bowdoin campus and toward the coast. Our destination was unknown, but the summer's evening was offering hints of a glorious retirement of daylight.
Harpswell Rd. turns into Harpswell Neck Rd. which takes you through North Harpswell and Harpswell Center. Some might say you're on the Harpswell Neck. The two-lane road is lined with trees and dense brush. The windows are down, and the smell of ocean spray mixes with scents of pine and fish. The air is heavy, but a breeze mitigates.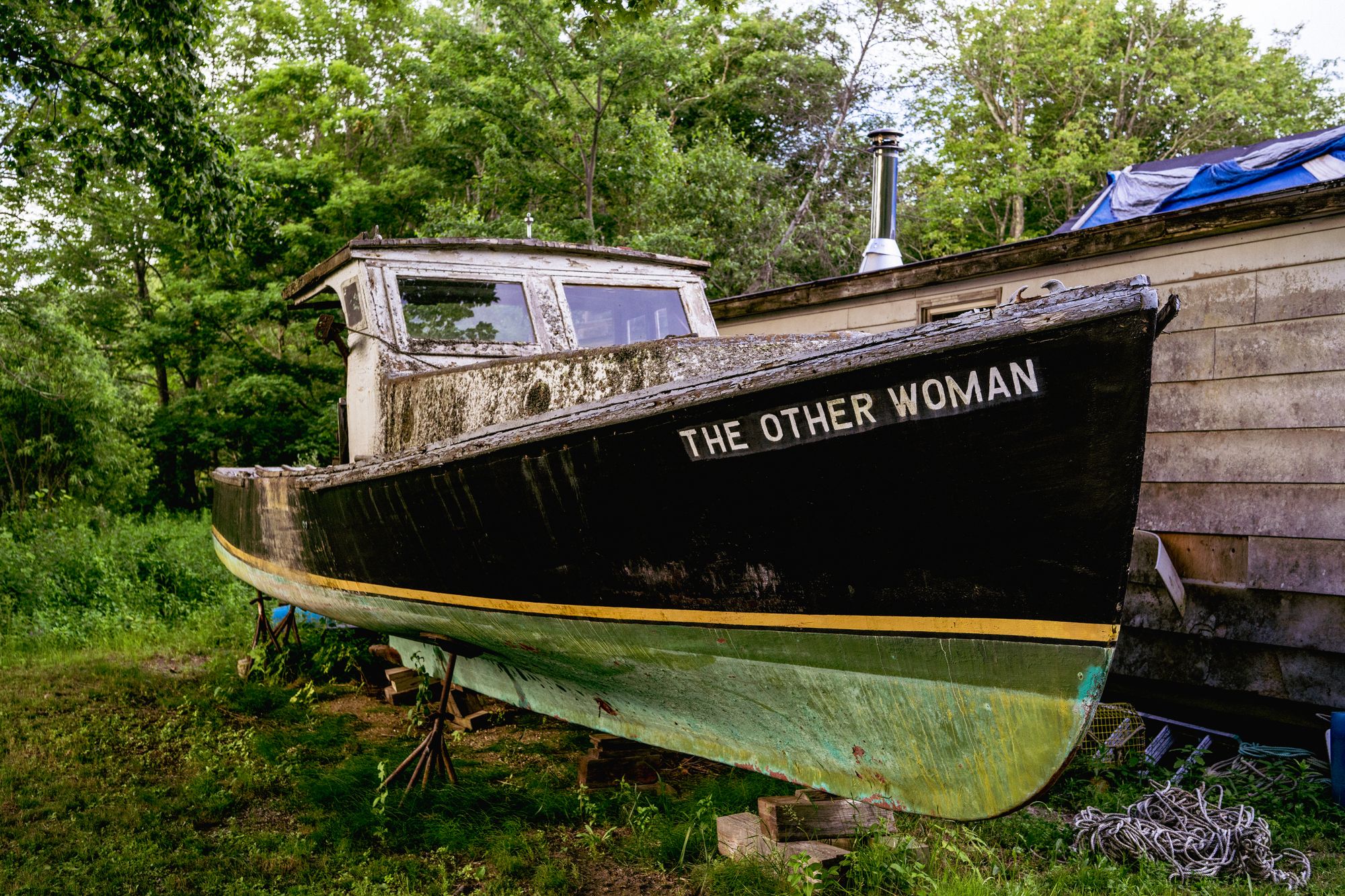 Boxy homes with a century or more of history occupy large swaths of land. The modern conveniences of paved driveways and manicured lawns aren't necessary here. The living is hardscrabble, the lifestyle unpretentious.
About 15 minutes into our drive, a ghostly old home catches our attention. It sits on the corner of Harpswell Neck Rd. and Look Out Point Rd. We turn right, and are mesmerized by a collection of lobster buoys and cages, staged in a grassy yard between the old house and its equally old barn.
Two boats, no longer seaworthy, are overrun not by waves but weeds. Another rests upright on blocks, its ability to float questionable at best. Yet its humor is fully intact as hand-painted white letters proudly introduce "The Other Woman."
This is where the working class fishermen make their hay. Look Out Point Rd. curves down toward the coast. Along the way and on the right, a stately bed-and-breakfast overlooks the water. At the edge of the sea, a small seafood business and a food trailer sit on opposite sides of a paved parking area.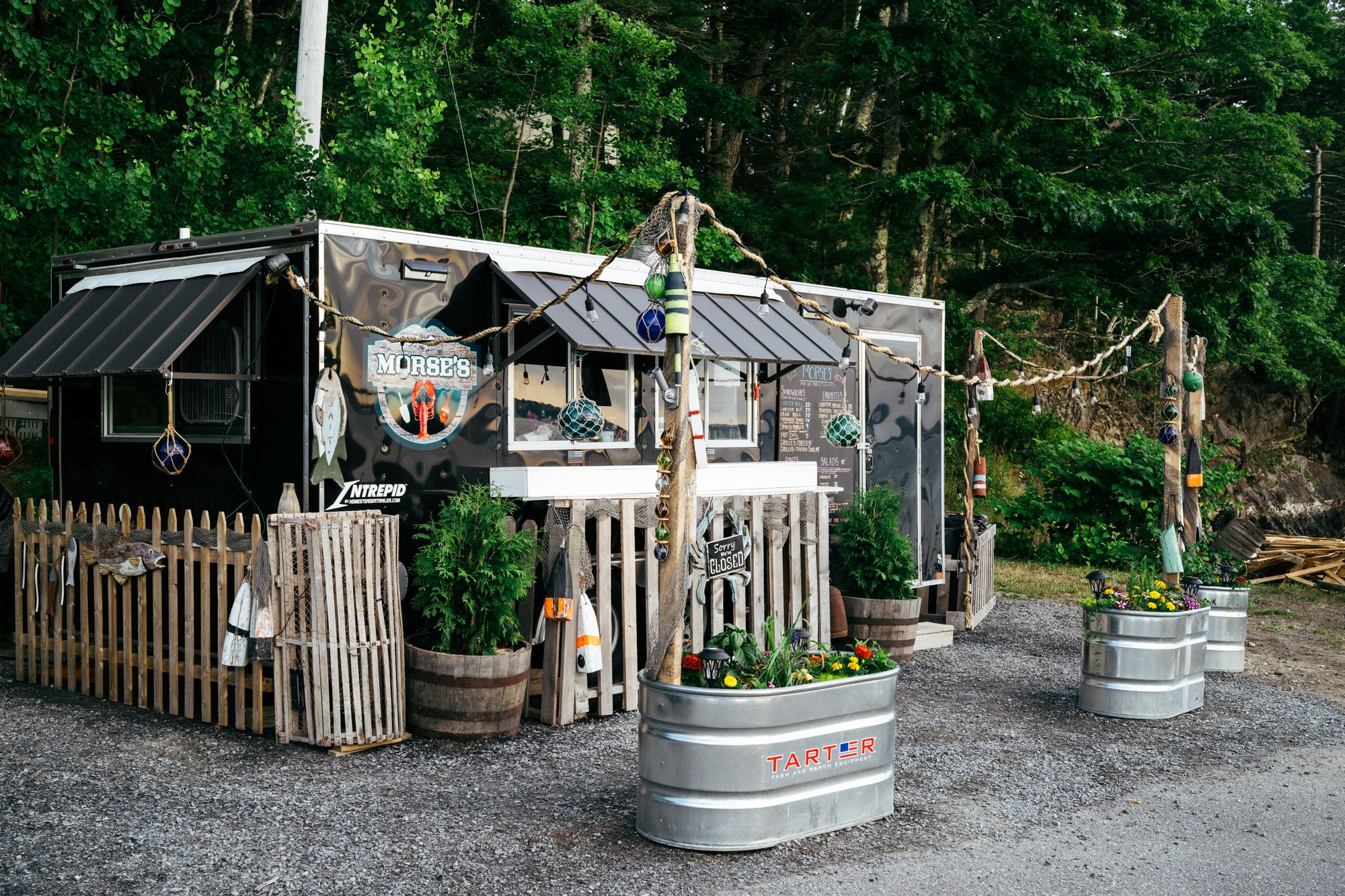 Boats large and small are tethered to concrete moorings. They require a skiff to get aboard, but that's just the way seasoned crews do it. Tucked in between necks and sheltered from the rowdy Atlantic, they appear like taxis at the airport, gathered together, awaiting their fare.
It's low tide, and the underbelly of the shoreline emerges. Slick rocks, smoothed by time and the never-ending caress of the sea. Thick piles of seaweed, exposed to the warm evening light, glow like strands of gold. A dingy rests alone, separated by an exposed ridge that creates a kiddy pool of ocean water.
People clamor about, looking for the perfect spot to watch the sky turn from blue to gold to red. Kids screech and laugh, and a dog runs along the shore, fetching a stick. As the kaleidoscope of colors continue to paint the sky with new scenes, you are reminded that for all the cold winters, dangerous seas and rugged living, this is the reward. Right here, on a neck you never knew.
Ayuh, ain't that a wicked pissah.
The Barrel
Sea Dog Brewing has a few locations in Maine, including one in Topsham, right next to Brunswick. Interestingly, they have jumped on the seltzer wagon. They also have a full kitchen.
The Bomb
How about this combo: Sushi in Brunswick, at Little Tokyo of Maine, and step next door for dessert at The Gelato Fiasco.
Recommended Soundtrack
Lewiston, Maine, native Clarence White was a guitarist with both the Kentucky Colonels and The Byrds. He joined The Byrds in 1968, just in time for The Ballad of Easy Rider.