Vermont's waterfront jewel
Vermont — in particular Burlington — is like a movie set. There's a scene around every bend, and a closing shot along every horizon.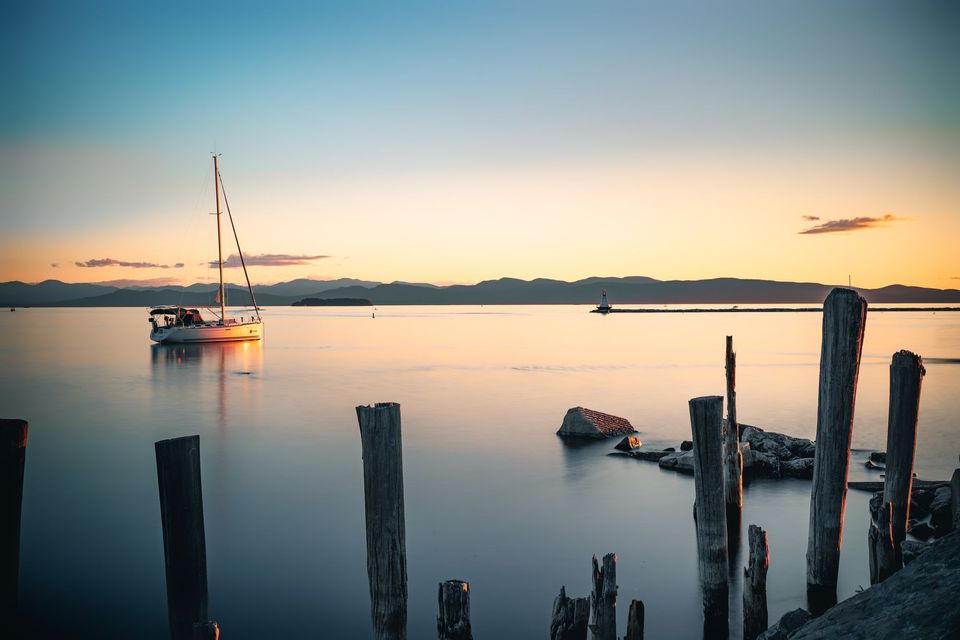 RED BARNS, LUSH forests and soaring peaks. Babbling brooks, quaint towns and Lake Champlain.
As someone said to me recently, Vermont — in particular picturesque Burlington — is like a movie set. There's a scene around every bend, and a closing shot along every horizon.
Burlington may be one of North America's most underrated cities. Situated in northwestern Vermont, it is nestled along the shores of Lake Champlain, offering a liquid border to New York.
The city's airport offers access to many major hubs, including New York, Detroit, Chicago and Minneapolis. After touching down in this scenic wonderland, you can access the slopes of Stowe in under an hour and the French influences of Montreal in under two.
Given its unique geographic coordinates, Burlington is an outdoor recreation hub, a bustling arts center and a college town. It has an impressive culinary scene coupled with inspired breweries.
Burlington has enough to keep you ensconced and entranced. Here are three must-dos: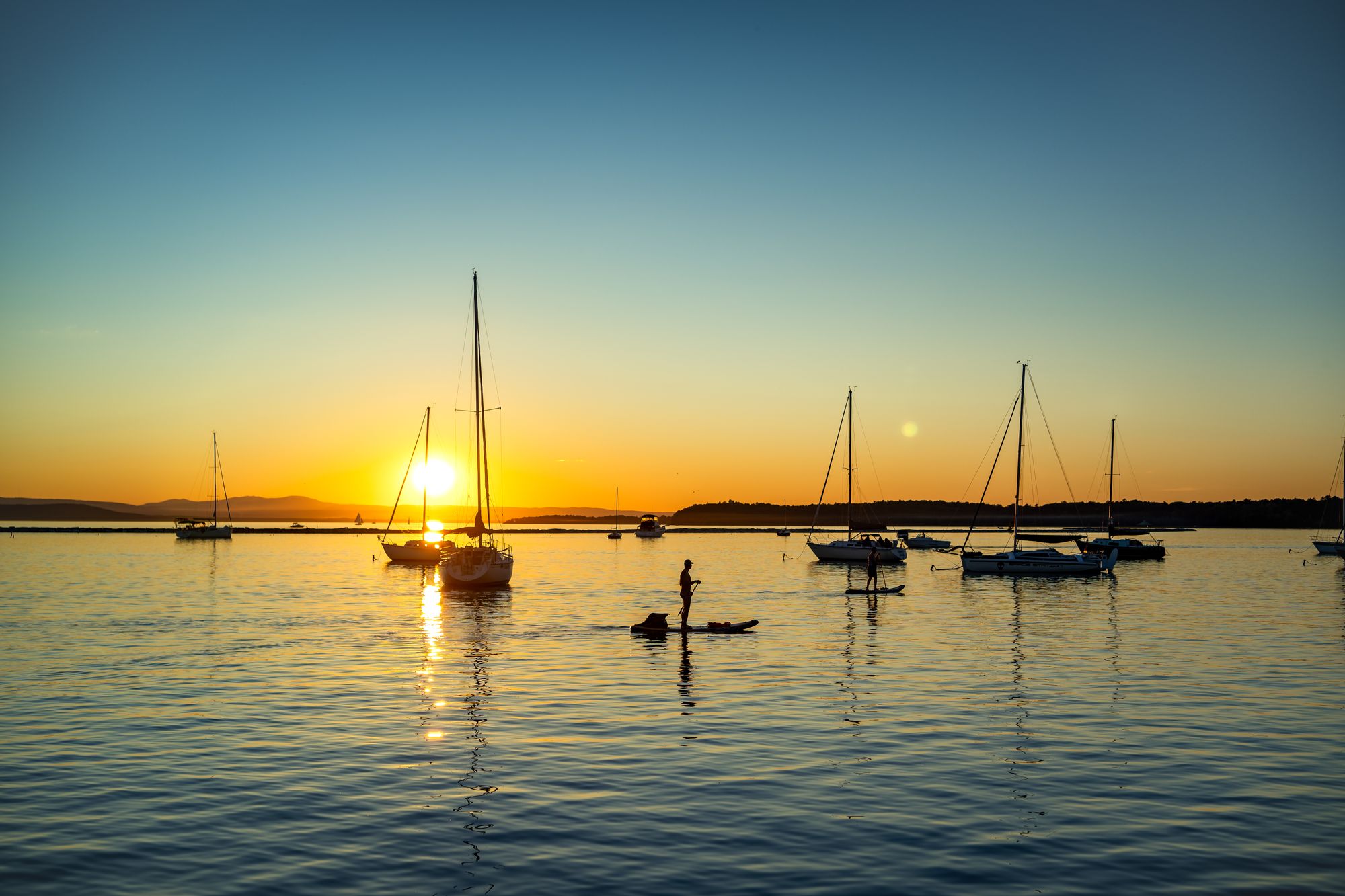 Sunset over Lake Champlain
Frequent trips to New England as a child left this massive body of water etched in my impressionable mind. We used to take the ferry across from New York to Vermont as we trekked through the rolling hills of the Green Mountain State and into New Hampshire before dive-bombing into Massachusetts.
Lake Champlain is good for many things — sailing, leisure crafts, stand-up paddle boarding, walks along the shore. The surrounding Adirondack Mountains, coupled with the longer travel of the sun during summer, create some magic that's hard to find elsewhere in the eastern U.S. In many respects, its only rival would be Lake Tahoe on the California/Nevada border.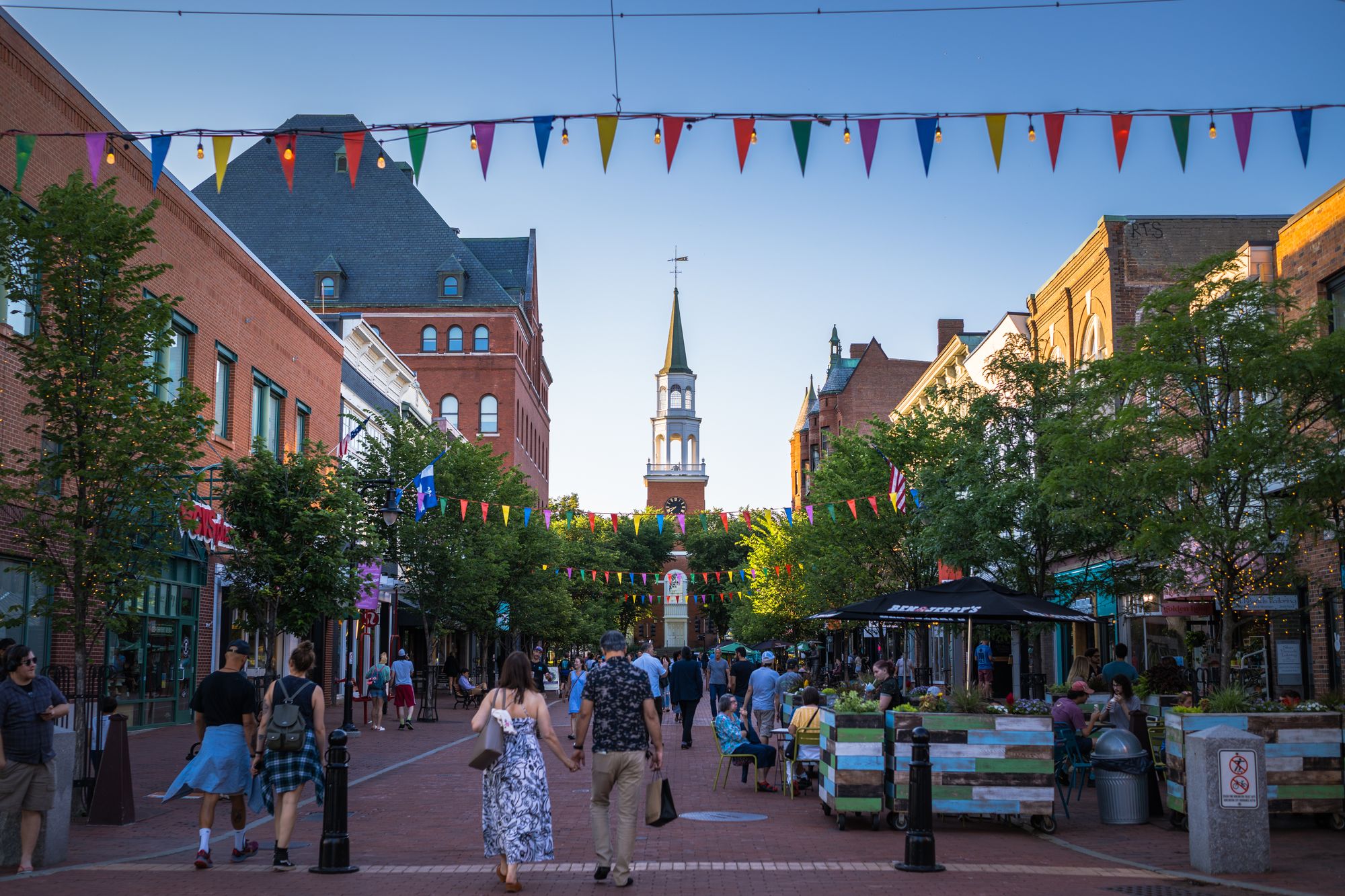 Stroll Church Street Marketplace
Man, did we see some stuff on Church Street. Sure, there was a church. But there were revelers, diners, shoppers, photo bombers, musicians on every block, performers, beggars.
It was a mid-summer's night, with restaurant patios brimming to capacity and people enjoying an 80-degree evening blocks from the waterfront. There's a little bit of everything around Church Street — from a Burton shop to a chocolatier. Take your time and take it in.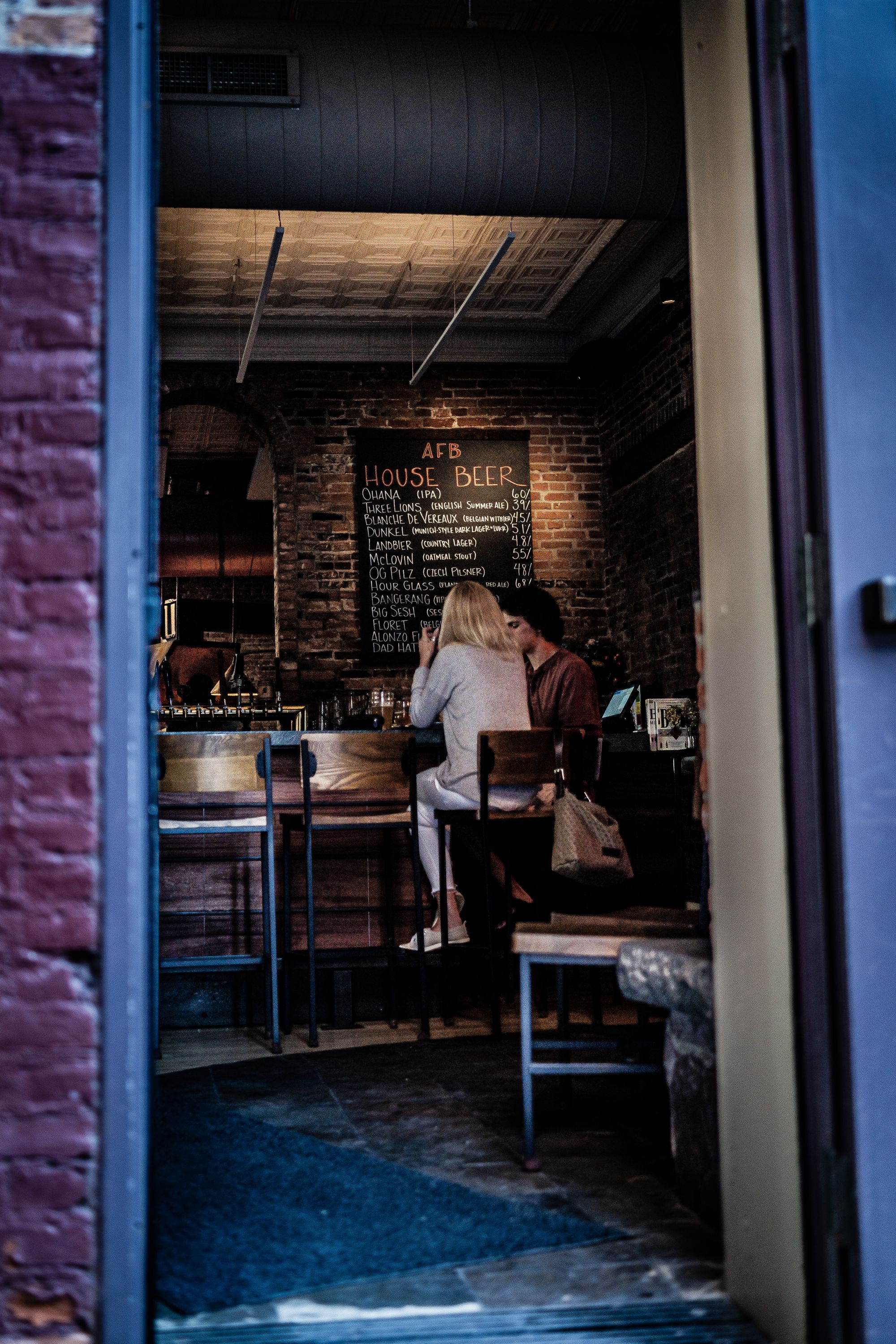 Explore side streets and restaurants
I've been to so many cities where the side streets and off-tourist-lane eateries are the real gems. Burlington has this in spades. Whether it's an alley or the waterfront or a fun bar steps from the University of Vermont, there is so much worth exploring here.
We dined outside at the American Flatbread Co., where we managed to people-watch, take in some cool murals and explore the dance between shadow and light in the alleyways as the sun took its final bow before dipping below the rustic brick skyline.
The Barrel
So many choices, so little time. Dipped my toes into Catamount Brewing Co.'s IPA. Soft, flavorful with an easy finish. Get the 16 ounce can. Reduce, recycle, reuse.
The Bomb
Access. That's a weird one, right? The towns of Waterbury and Stowe are so close, you almost have to go. Waterbury is a cute little village right off Interstate 89. Walkable, with plenty of restaurants and shops. Unless it's July 4th. Then practically nothing is open.
Recommended Soundtrack
Tell me Neil Young doesn't have Vermont vibes? But really, the state's biggest musical export is the jam band Phish. This is something I didn't know until recently, but their 14th studio album, Sigma Oasis was released in 2020.