The Yosemite pandemic experience
A wave of selfishness washed over me when I learned Yosemite was re-opening to limited capacity. This was my chance.
 WHEN MY FAMILY vacationed in mom's native Massachusetts, the wood-paneled wagon was the amphitheater for a chorus of "Are we there yet?" It was the boredom, of course. But it was also the anticipation.
 Today, that same anticipation permeates every excursion. This trip: Yosemite National Park. During the week of July 4th. During a pandemic. During a point in life where just enduring is celebrated.
 It was my first time to Yosemite. Anticipation overwhelmed me.
 My imaginary National Park Service passport book would be filled with stamps. Most of the big ones would have ink. Rocky Mountain, Glacier, Yellowstone, Grand Canyon, Great Smoky Mountains, Joshua Tree, Arches, Bryce and others. But for years I avoided Yosemite. It's the crowds. I don't like 'em. Crowds always quashed my quan at Grand Canyon National Park. Tried it more than once. Same goes for other park visits, be it state or national. Having lived in the Lake Tahoe area, visiting should have been a slam dunk, right? Except for those damn crowds.
 But then COVID-19 came along and created an opportunity, even while grinding the globe to a halt. A wave of selfishness washed over me when I learned Yosemite was re-opening to limited capacity. This was my chance. Just me and - checks NPS website - 1,700 of my fellow Earth dwellers. Seventeen hundred. One thousand seven hundred.
 Hoo boy.
 But it's gotta be better than 3,400, right? More on that in a bit.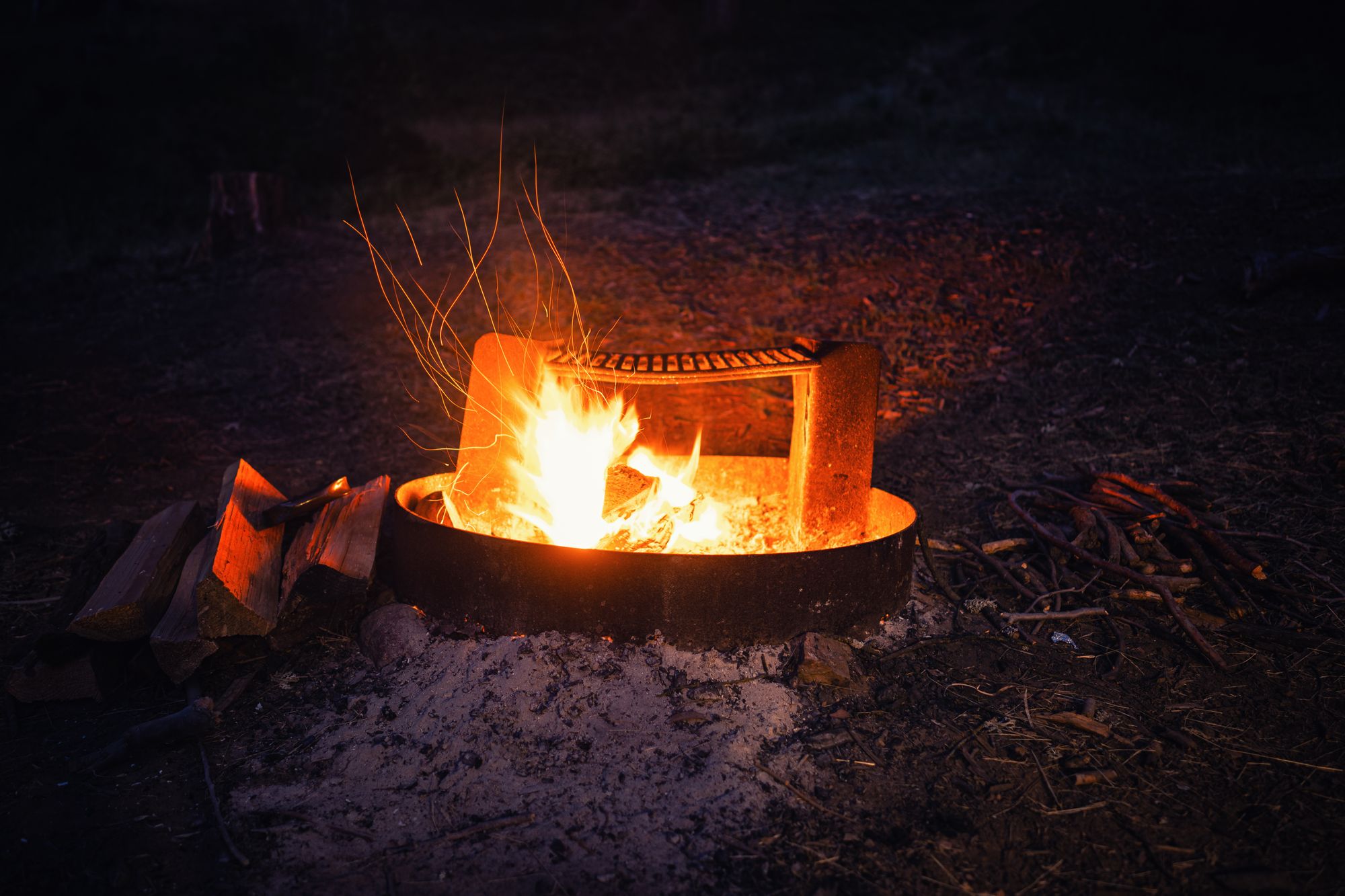 The drive there is always the longest. You just want to get there now! Seamless as it was from Orange County through Los Angeles and Bakersfield and Fresno and up Highway 41, it was the winding stretch of carefully laid asphalt from the Wawona gate into Yosemite Valley that got me. It felt like the longest stretch of the trip. It was 34 miles.
---
 CRUISING UP HIGHWAY 41, the massive pine forest graveyards from the 2018 Ferguson Fire were like a gut punch. The fire crept into Yosemite. Charred trees now shaped like black pencils stand tall and noble amid a forest floor now coming back to life. Visual cues of the fire were everywhere. In one section, just a few miles before the entrance, the fire had jumped Highway 41. The grove of burnt remains, stubbornly at attention as the wind blew dust and debris. That familiar howl of a sprinting breeze through pines, like a slow-building bass line, was absent. The black pencils stood quietly. They are silent tombstones, a nod to nature's cyclical fury.
 With reservation and annual park pass at the ready, the passage through the Wawona gate was smooth. It had the potential for heavenly smooth, but my penchant for choosing the wrong line won again. Doesn't matter if it's the grocery store, the Costco gas station or an NHL game's beer concessions. Wrong line, every time.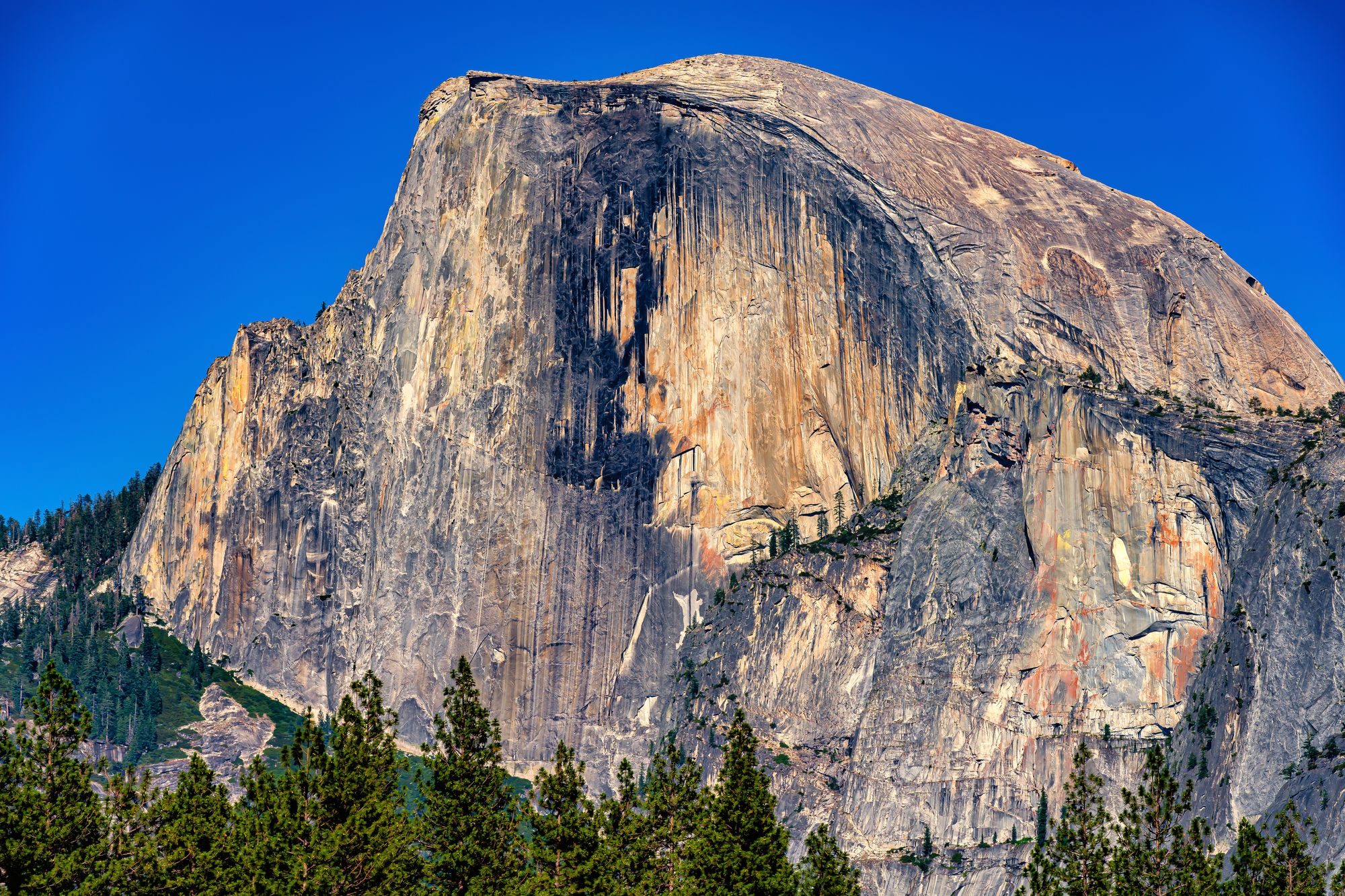 Finally, inside the park it became clear why Yosemite was first protected in 1864 by the congressionally-approved and President Abraham Lincoln-signed Yosemite Grant, according to the National Park Service. Its diverse 1,200 square miles features meadows, waterfalls, sheer granite walls, giant sequoia trees, rivers, lakes and creeks. In 2016, Yosemite set a record with more than 5 million visitors. The park service says Yosemite averages 4 million visitors annually, and despite the vast terrain spanning four California counties, most visitors converge on the seven-square-mile Yosemite Valley.
 This three-day adventure was planned around the highlights: Half Dome, El Capitan, Bridalveil. Add some hiking and camping. Capture the journey on digital and 35mm black and white film. Recently, I added a mint-condition 1965 Leicaflex Standard to my kit. It gives me the same feeling as the Cheryl Ladd poster from my youth.
Recommended soundtrack: Foo Fighters' "Medicine at Midnight"
 There was plenty of tread left on the trails, one gnarly blister, some lobster-looking skin, and a cornucopia of majestic scenery (Tunnel View; looking down from the top of the Sentinel trail; wading waste-deep into Mirror Lake holding a camera above my head; jaw agape at El Capitan and wondering what childhood scars are necessary to climb that thing.) Also, beautiful fireside evenings tracking satellites on their orbital speedway as stars twinkle through the pines.
---
 NOW, THE DENOUEMENT. There are still too many people. With the park capped at 50 percent capacity it was still filled with way too many humans. In fact, the pandemic amplified this point. Camp sites are too close (snores seemed to surround us). The trails are still crowded and slow and require quick feet and sharp elbows to navigate. Making matters worse, most humans weren't wearing masks.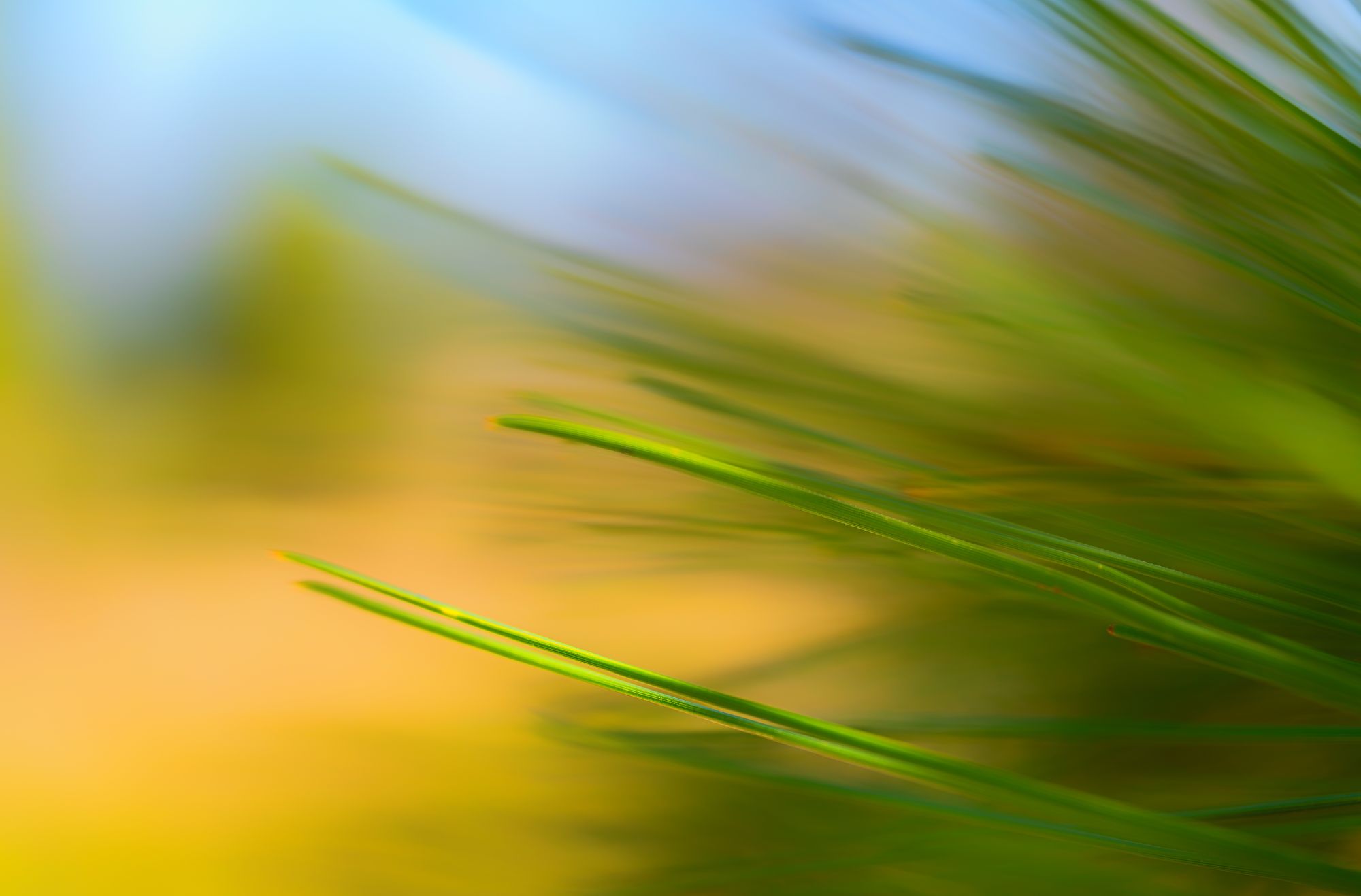 Wildlife has reclaimed its territory, with deer, wild turkeys, bears and coyotes mixing with the Earthlings. Cars, RVs, #vanlife enthusiasts and cyclists abound. Everyone going somewhere. Everyone returning from somewhere. It didn't feel like a national park. It felt like Disneyland. And it was disappointing to have that feeling. Is that how national parks are supposed to feel? If the park had been open at full capacity, the experience would have been devastating.
 At one point, my rear end made friends with a rock under the shade of a healthy pine. Meters off the Sentinel trail, I sat and stared at Half Dome. During that hour alone, away from the trail and the bustles in the hedgerows, the humans clamored about. The friendliest millenial couple ever was lost, maskless and confused. "Is this the way to Taft Point?" the girl asked. "No, Taft Point was left at the trailhead," I replied. With crinkled confusion on her face, she pulled an iPhone from her back pocket, went silent for a few minutes and thanked me for turning them around.
 Finally, let's talk about the Instagram influencer (could not confirm her status). Pretty twenty-something, long blond hair, chest cheating her tank top, camouflage yoga pants, Vans on her feet and mirrored aviators. With a slender build and life-lesson tattoos on her inner forearms, she managed to Gumby atop an eight-foot tall boulder to get the money shot of her discovering Half Dome before anyone else. I must say, that was something to behold. And I'm not even talking about the choice of Vans for a hike.
---
 DESPITE THE HUMAN experience, nature delivered. The beauty of Yosemite is hard to articulate. At times, one view seems like it's the best thing you've ever seen. Until the next view of the same thing, from a slightly new angle. If you haven't seen it, you must. Try to avoid the human influx if you can.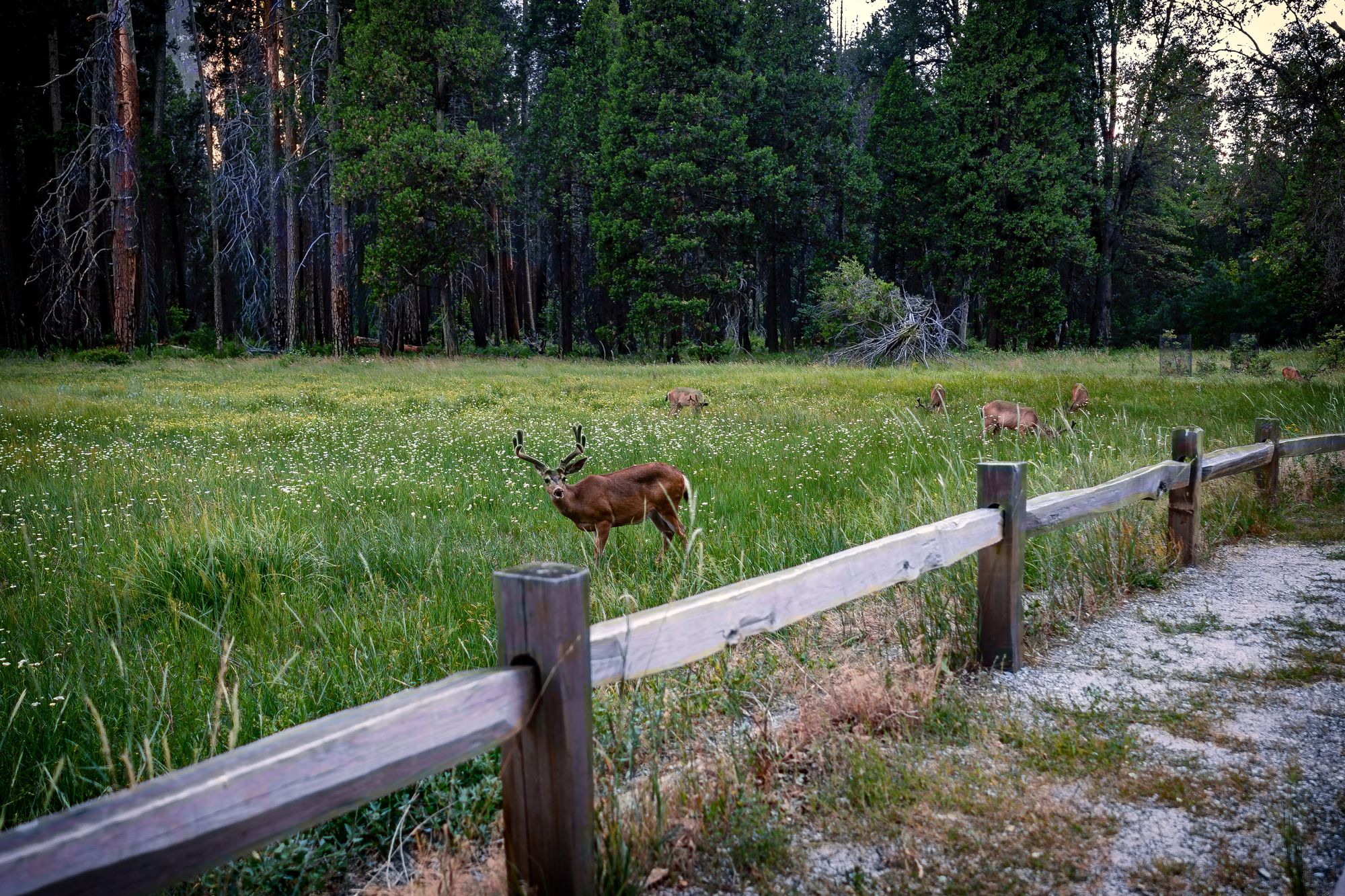 The national parks belong to the people. We should have access, but also the carefully curated experience to immerse ourselves without feeling like we're standing in line at Magic Mountain. This debate is not new. The reservations systems must continue, but why not develop a lottery system? I recently lost the lottery for Coyote Buttes North (The Wave). It sucks, but we can't make that place into Treasure Island, either. Let's get capacity at parks like Yosemite under 1,000 a day and charge enough of a premium to make the budget work. There are enthusiasts and tourists who want a better experience and would pay for it. Less people means less pollution, less garbage, less waste, more space. We can have it all and have it better.
 Eagles co-founder and rock legend Glenn Frey once said, "sometimes the space between the notes is more important than the notes themselves." This is true in nature, as it is in music.
The Barrel:
 Around the Horn Brewing Company is relatively new, and is getting some serious praise. With creative beer names (Evander Hoppyfield pilsner; Metal Monolith dark lager), they are worth a visit on Highway 120 near Groveland. Try the I'm Fine, Everything's Fine pale ale.
The Bomb:
 Camping leaves you feeling, well, stinky sometimes. After hiking into Mirror Lake, I took off my backpack, boots, socks and waded into the crytal clear, cold waters of Mirror Lake. It was refreshing, cleansing, jolting. Holding my camera above my head, I managed this shot in chest-deep water.