Pit stop: Don't drive past Inyokern
A sleepy town still searching for an identity.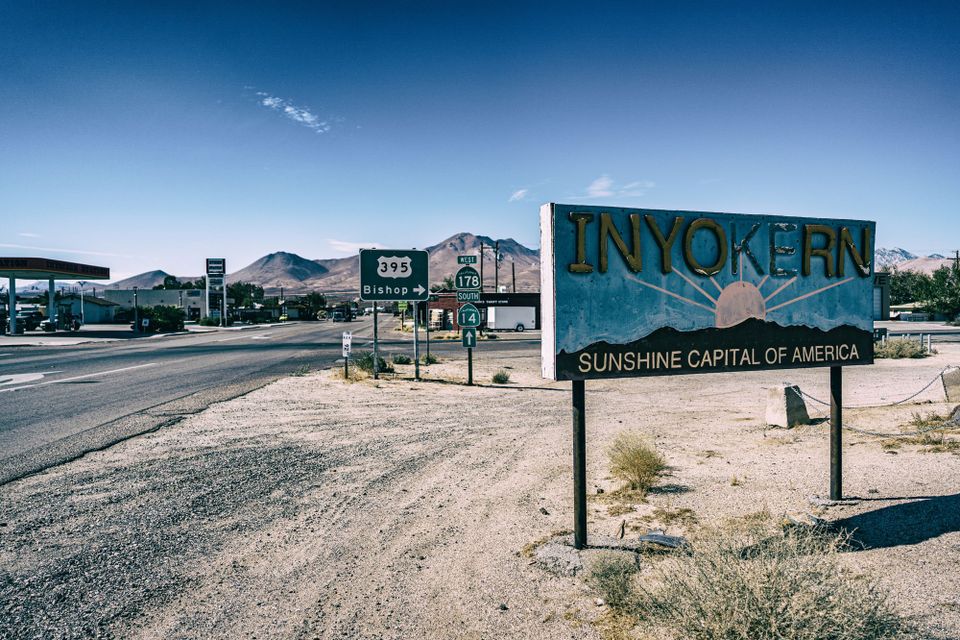 SOMETIMES THE BEST part of the journey is the part you don't expect.
Okay, maybe not the best part. But surprises can be fun.
Take Inyokern, Calif., for example. Yeah, Inyokern. That high desert blink-and-you'll-miss-it town off U.S. 395. It's about 145 miles north of Los Angeles and 8 miles west of Ridgecrest. It was once a railroad town, a military town, and a town known by two other names (Siding 16 and Magnolia).
We were on our way for a weekend at Mammoth Lakes in the Eastern Sierra. Bellies rumbling and nothing but tumbleweeds and truckers for miles, we rolled the dice on "next exit we stop" and it was California Highway 178. Heading west a bit, Inyokern emerges, backlit by the afternoon sun. And a sign proclaiming the "Sunshine Capital of America."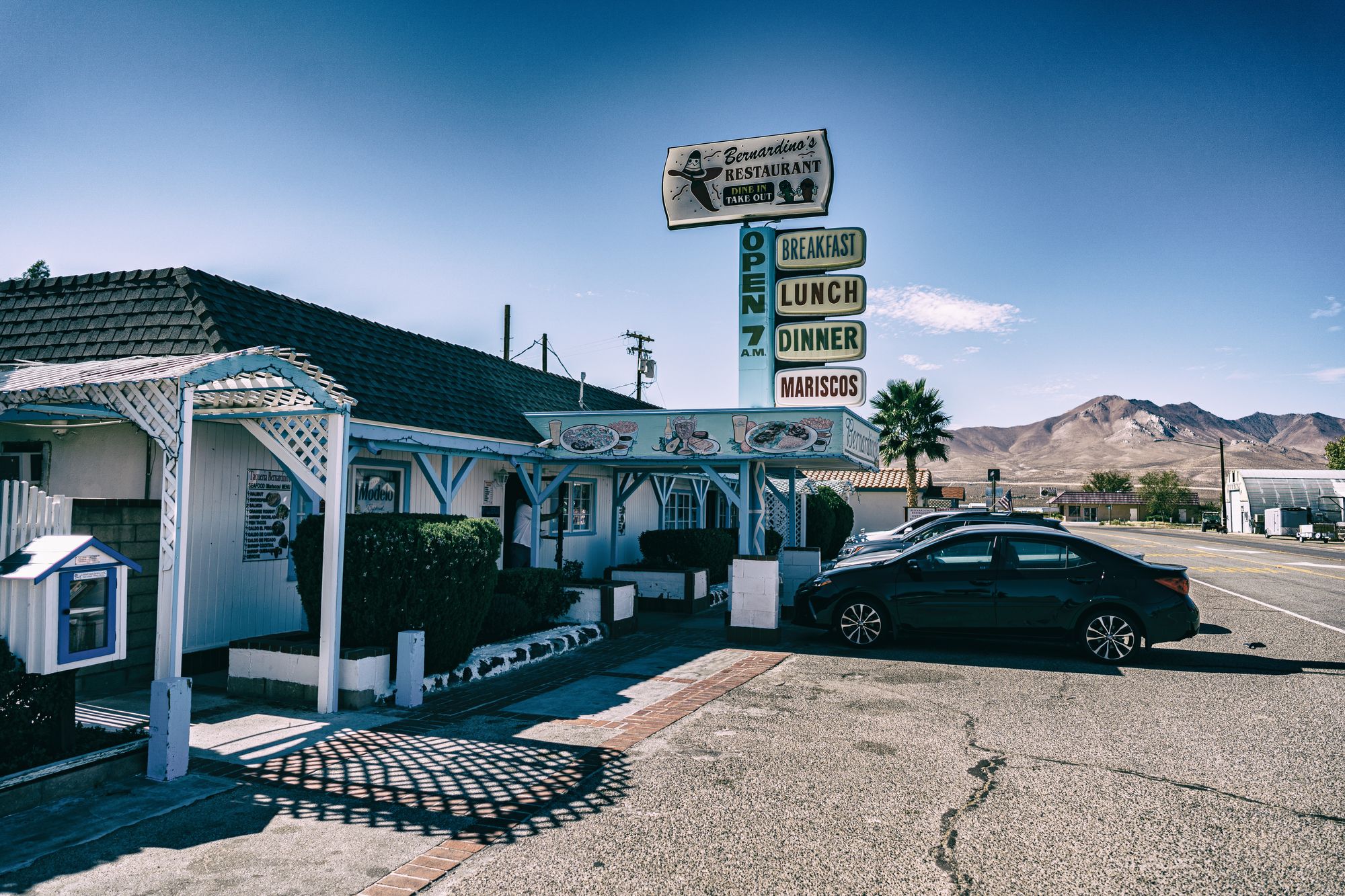 At first glance, it seemed more likely we'd be getting back on 395 than eating lunch. Soon enough, though, a couple of options emerged and we picked Bernardino's because A) We like Mexican food and B) The building's exterior was so damn inviting.
Inside, it's super old school. It felt a little like a VFW hall and had the same vibe as the room in the church basement where they serve potlucks. But the food was authentic, the service was good and the older couple conducting their cell phone conversation on speaker at MAX VOLUME was just delightful.
RECOMMENDED SOUNDTRACK: Merle Haggard's "A Portrait of Merle Haggard"
Outside, it didn't take long to do a little exploring. Inyokern is small. Across the street was some sort of junkyard/treasure trove. The Mayfair Motel sat quietly on the corner of Second Street. Conveniently, a liquor store was nearby. Sean's Barber Shop was open but sleepy, and the Inyo-Dreams boutique was inviting and kitschy.
Add a gas station, auto repair shop, hardware store, a pub and that's Inyokern.
Digging deeper into its history reveals the lifecycles of this dusty stop. The Southern Pacific railroad built the early town. The railroad is now gone. As World War II ramped up for the United States, the military built a base, currently home to Inyokern Airport. The Navy moved that base 12 miles to the east, and it's now known as U.S. Naval Air Weapons Station China Lake.
Bellies full and images in hand, the quest for Mammoth Lakes continued. In the rearview mirror, Inyokern faded with time and distance. Sometimes that unexpected stop on your journey leaves an impression. Inyokern did that for us on a Friday afternoon heading to the mountains.
The Barrel
Normally reserved for a nice libation, we're punting and encouraging spelunking. Take a quick saunter through town. You might even find flowers blooming in a toilet bowl.
The Bomb
Bernardino's restaurant, without question. It's a favorite on Yelp, with 4.5 stars.