Merle Haggard and the evolution of the Bakersfield sound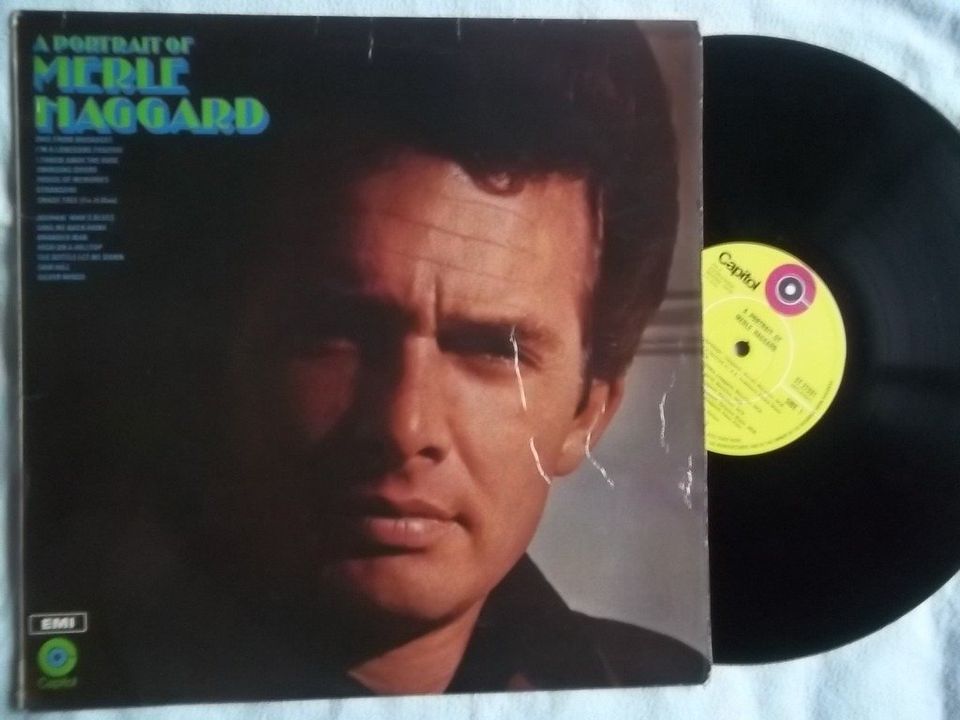 WHEN RECOMMENDING A soundtrack for your roadtrip, we look for local ties. With Inyokern published as the lastest dispatch, it made us think of California's high desert. Inevitably, the Bakersfield sound came to the fore.
While Buck Owens duly receives credit for creating the Bakersfield sound, Merle Haggard is probably most attached to this sub-genre of country music. Emerging in the 1950s, the Bakersfield sound refers to the use of electric instruments and a well-defined back beat, which had been audibly absent for most country stars before this era.
The implementation of electric guitars and fiddles, pedal steel guitar and heavier bass and drum lines eventually led to the honky tonk – or outlaw – country style.
Haggard was born in 1937 just north of Bakersfield in Oildale, Calif. His rough and scrabble life was the inspiration for much of his music. His songs reflect the people, times and trials of the day. Rolling Stone once wrote that Haggard "composed and performed one of the greatest repertoires in country music, capturing the American condition with his stories of the poor, the lost, the working class, heartbroken and hard-living."
His 1969 essential album "A Portrait of Merle Haggard" – performed together with The Strangers, his backing band of that era – is a virtual audio book of history on this era and its troubled times. Songs like "Workin' Man Blues" and "I Came So Close to Losing my Home" are softened only by the wistful wishing of "She Thinks I Still Care" and "I Die Ten Thousand Times a Day." Heavy stuff.
But the album features plenty of the new Bakersfield sound, along with the typical heartache attached so tightly with country music.
Also released in 1969 by Haggard and The Strangers was "Okie from Muskogee" which was an unintended anthem for those fighting in Vietnam. But "Portrait" offers a true glimpse of the early Haggard sound.
Haggard, inducted into the Country Music Hall of Fame in 1994, died in 2016.
Must-listen tracks:
Track 1 - Workin' Man Blues
Track 6 - Hungry Eyes
Track 7 - I Die Ten Thousand Times a Day
🛢🛢🛢/5. Available everywhere since Sept. 2, 1969.