SoCal border town brings the funk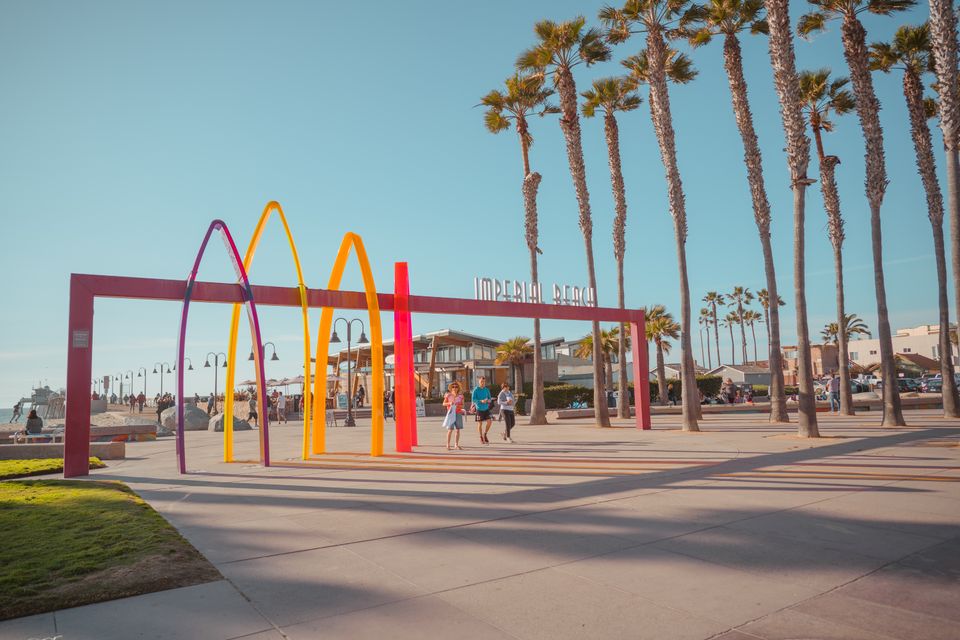 IN THE AMERICAN West of 2021, we have already endured wildfires, scorching heat waves and water shortages. Brown outs (planned) and black outs (not so much) are a right of passage. A pandemic is just more kindling for the kiln.
It's been a long 15 months. And this summer Americans came out screeching our tires in search of … anything. Maybe a little funk-i-cation. Perhaps a nice sea breeze. Or a long ocean pier.
You want … something different. Let's head to the southern border.
As a big San Diego fan, it's hard to be heading south on Interstate 5 in California and just keep going. But that's what we're gonna do. No detour to the Gaslamp Quarter. No sunset from Point Loma. Not on this trip, anyway.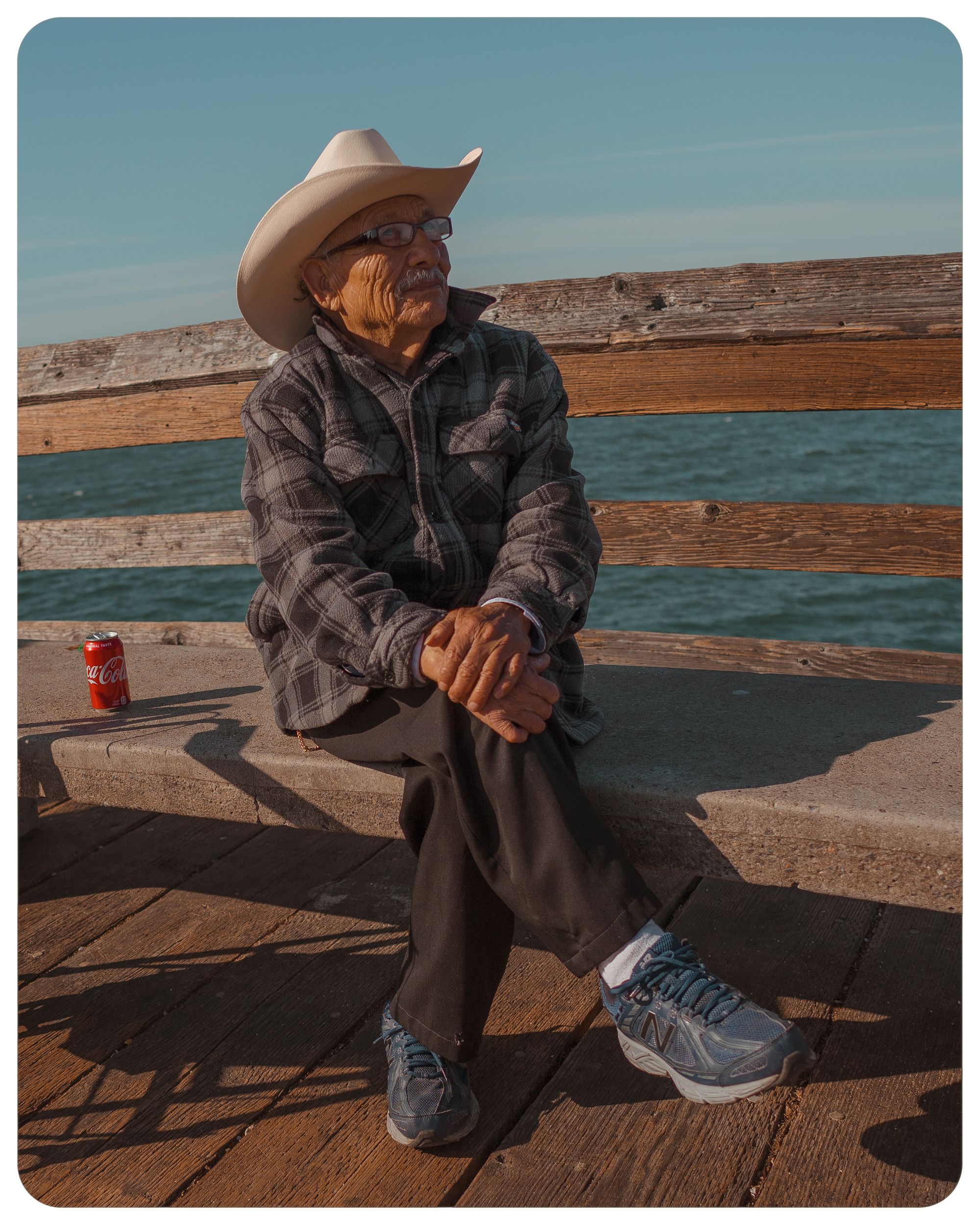 Today, we're gonna keep on trucking, past the skyline, the Navy piers and dive into a place that doesn't get a lot of buzz.
Imperial Beach is our destination, and I quite think you'll like it.
Taking the Coronado Ave. exit off the 5, just stay to the right. Eventually Coronado becomes Imperial Beach Blvd. If you cruise long enough it'll dump you onto Seacoast Drive. This is where the coastal funk begins (you've already seen a different kind of funk on the way here).
Recommended soundtrack: Rolling Stones "Exile on Main St."
Like most beach towns, parking can be hit or miss. But walking to explore this gem is a must. Grab the first spot you can find, put on some sunscreen and get out there.
Imperial Beach doesnt have a SoCal vibe. It's very Calexico. Strong Hispanic roots and flavors permeate the everyday. From bodegas to street carts and the most impressive murals you'll see, there's an eclectic feel to this town. As it stands, Imperial Beach is the last coastal city before the Mexico border. And it's a fun experience.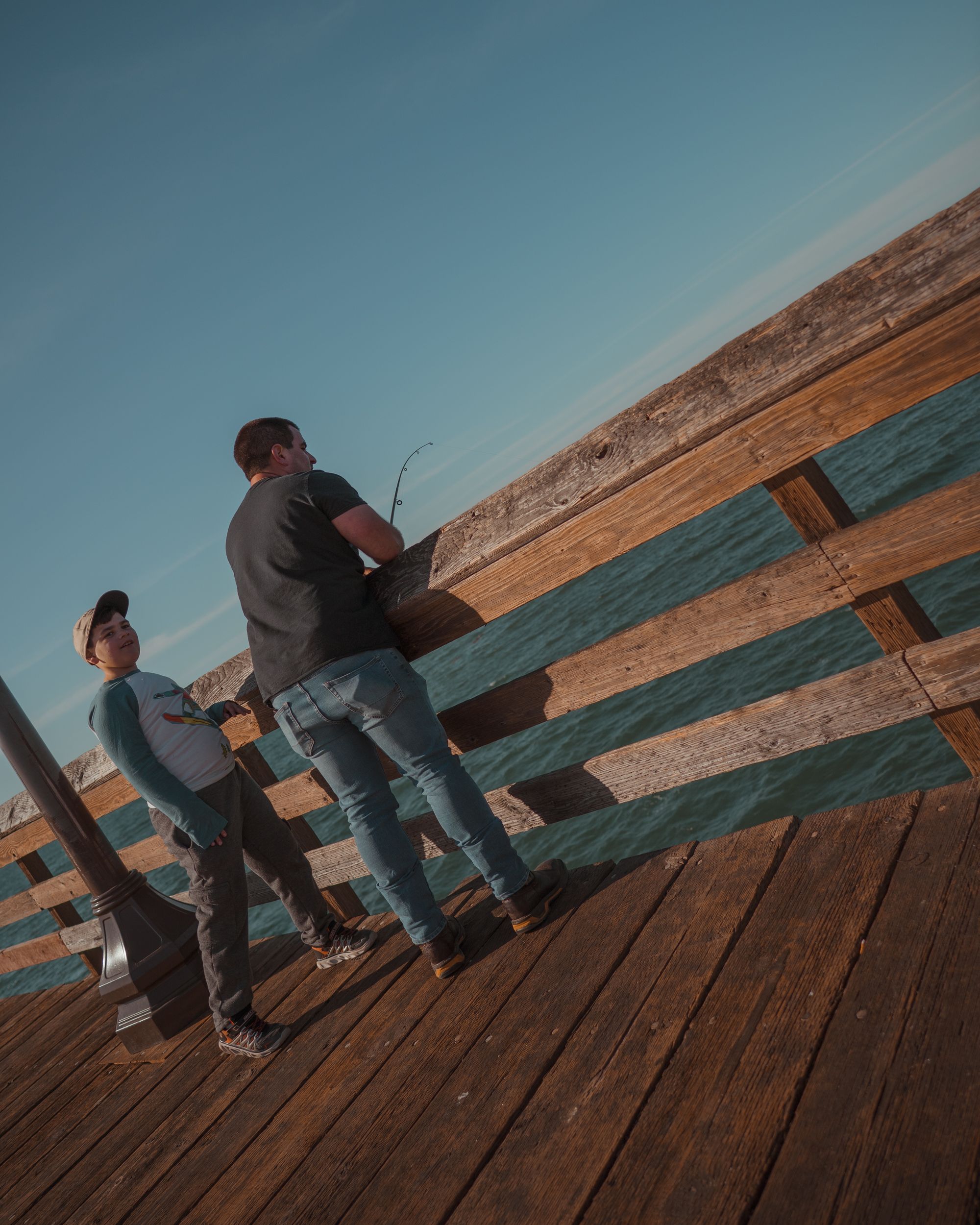 Heading toward the pier, street musicians covered tunes while generations cast lines into the sea. Couples took selfies while tourists posed under the rainbow of surfboards announcing your destination is complete. Families walked the beaches, pitched tents for shade and kids splashed in the surf on boogie boards.
Fragrant kitchens cast aromatic spells, hoping to lure your taste buds inside. A beer garden passed out wristbands and pints, and an outdoor market offered crafts under colored tents while the watchful eyes of hopeful artisans surveyed the scene.
Two blocks in and the options are overwhelming.
Further north on Seacoast Drive, I stroll past tiny cafes and nail salons. The pool overlooking the ocean at Pier South Resort is filled with vacationing families. A park beckons, where a fun-yet-competitive game of basketball is taking place under the sway of palm trees and the salty sweetness of an ocean breeze.
The fun can be had on the sand, in the sea or walking the streets. You can do it all here, and leave with a new perspective on a small Cali town. As the afternoon sun rays sparkled on the sea, I left for Coronado Island and another assignment. The windows were down, the sun roof open and one-time Southern California resident Eddie Vedder was leading Pearl Jam through a set on satellite radio. The song was "Alive."
The Barrel:
Remember the beer garden mentioned earlier? That's Mike Hess Brewing. Kid friendly, dog friendly and beer friendly. If your day is full of exploring, go light with the Steel Beach American lager. ABV 4.5%. Clean and easy.
The Bomb:
What's a trip to the beach without ice cream? Hit Cow-A-Bunga Ice Cream and Coffee near the pier. There's something for everyone, including shaved ice.