Searching for the 3:10 to Yuma
There's a lot of juxtaposition in this town. It's part historical road-trip stop, part functioning regional hub, part military town and — mostly — a relic of the western dream.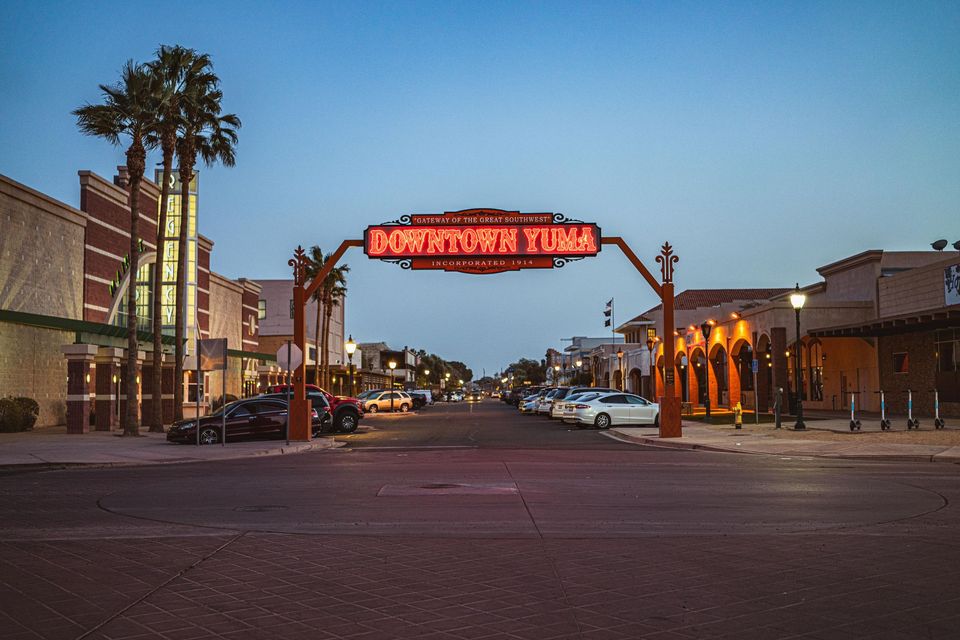 THE BORDER SEPARATING Arizona and California is physical, rather than imaginary. The Colorado River — what's left of it anyway — trickles through the desert as its life-sustaining properties fade into a cowboy sunset. On its western bank is California, and its scorching Mojave summers. The eastern bank is Arizona, and its collection of outdoor-loving destination towns.
Having spent considerable time on this stretch of U.S. 95, I'm always struck by how some communities manage to reap financial life from water in the desert (looking at you, Lake Havasu) while one-time Route 66 stopovers such as Needles, Calif., turn to shuttered gas stations and motels as "historic" dignitaries of a glamourous past.
Further south, pushing closer to the Mexican border, you'll find another of these towns. Yuma, Ariz., staked its claim as an important outpost in the burgeoning Southwest with its rope ferry, which gold rush prospectors needed to reach California.
In the 1860s, the Colorado River was untamed — its volume and size considerable and prone to flooding communities before dams harnessed and strangled the considerable volume and force of this artery. At the time, the river could stretch 10 miles wide in some locations. The "Yuma Crossing" was the most reliable means of breaching the shores of California. The U.S. Army built Fort Yuma, and established a supply chain for the new frontier by bringing soft and hard goods by sea, then up the river to Yuma.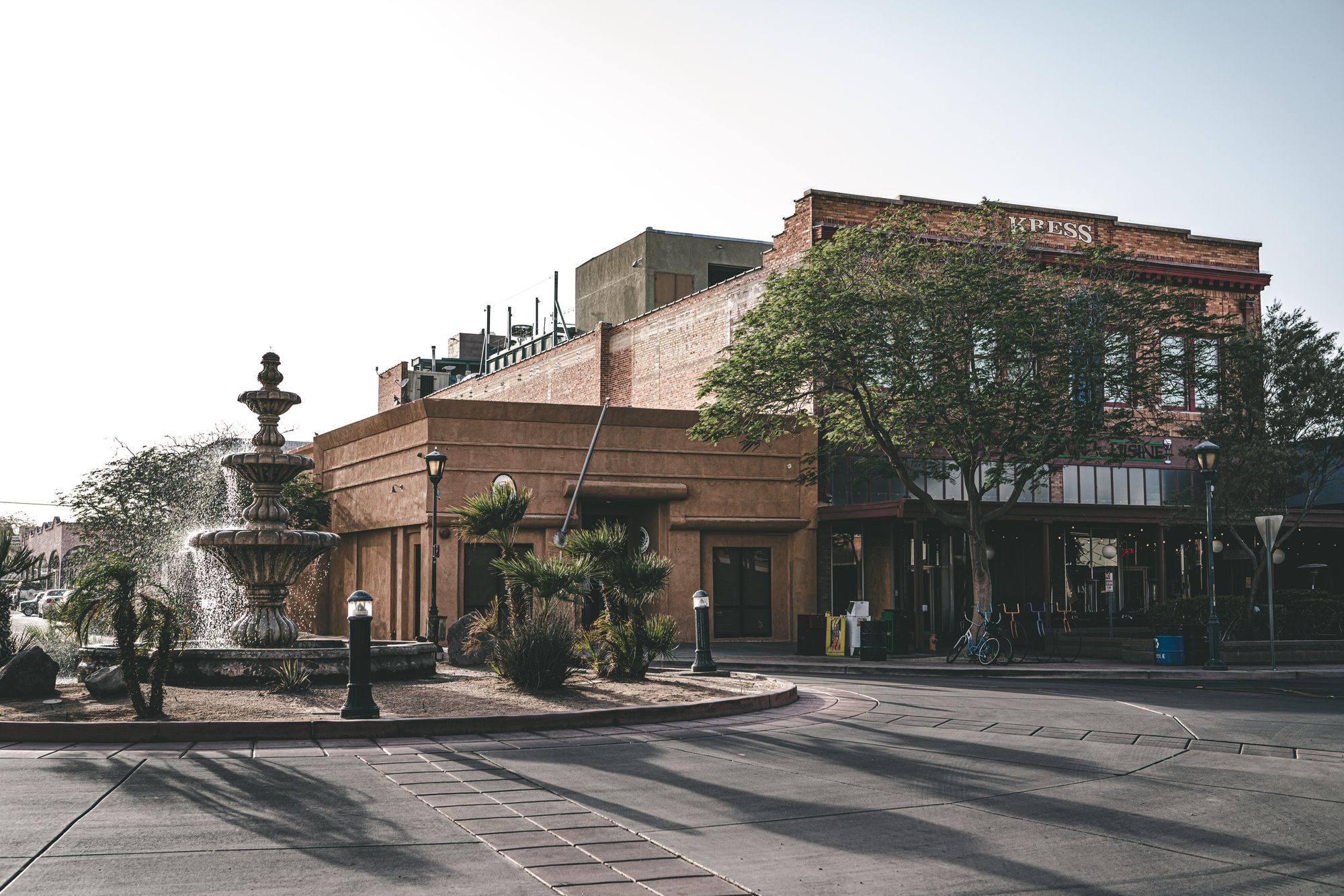 As the West began to flourish, Yuma followed. Dam construction, agricultural innovations like the Yuma Siphon and eventually the second world war propelled the economy and strengthened Yuma's status as a necessary hub.
In fact, Yuma's tourism arm proudly barks of the many firsts made here: first plane to land in Arizona (1911); first highway crossing of the Colorado River (Ocean-to-Ocean Bridge in 1915); first modern motel-style motor inn (Coronado Motor Hotel in 1938).
Today, Yuma is many things. As Interstate 8 rolls down from the hills above town, a modern mecca of gas-food-lodging unfurls. Marine Corps Air Station Yuma bustles with energy. Historic downtown retains charm and history. Its sleepy avenues and side streets are quiet. Retirees emerge from RV parks for early-bird specials at the casino, and matinees at the Yuma Theatre.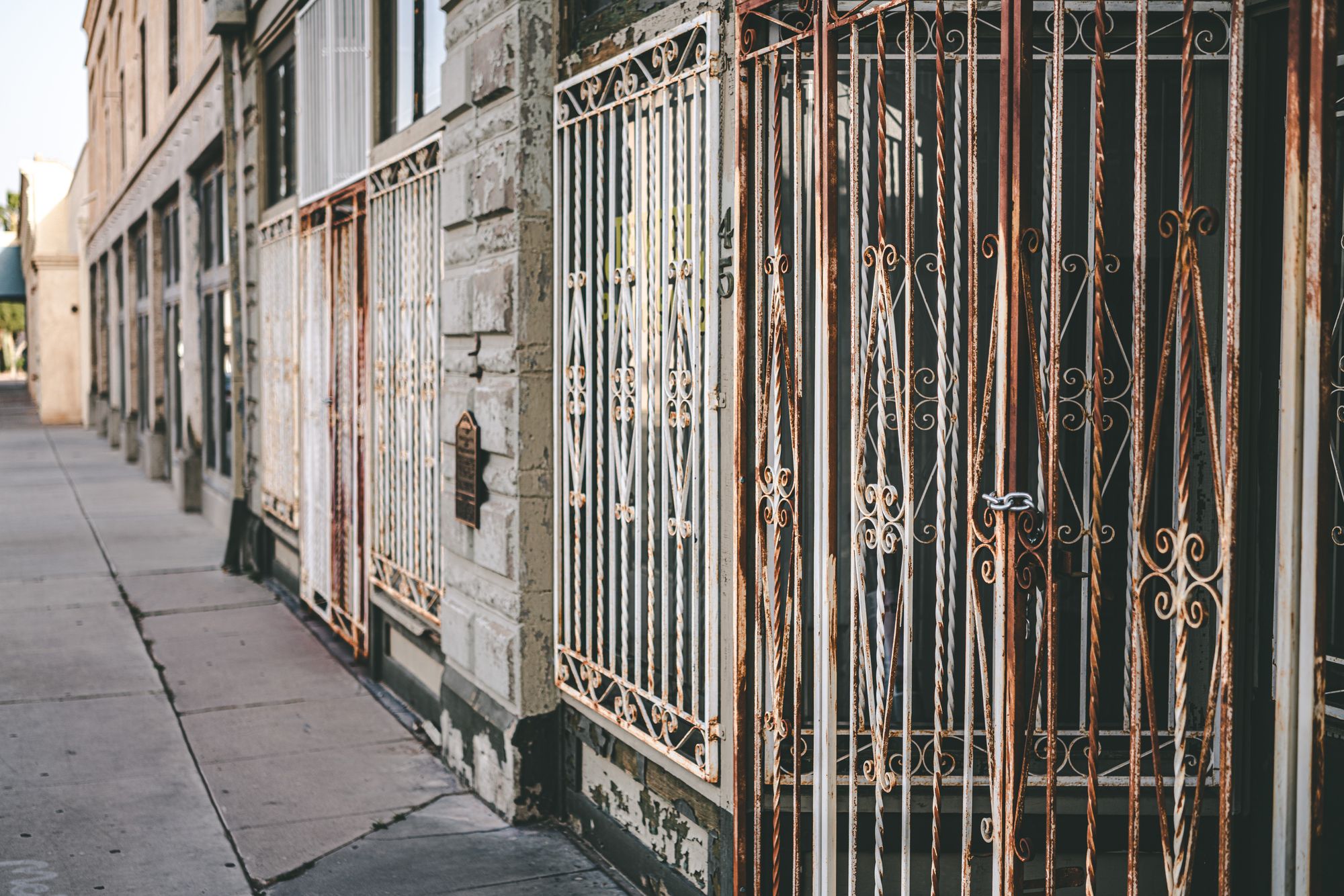 With a Reno-like sign bridging Main Street, the city stakes its historical claim with the slogan "Gateway of the American Southwest." The Prison Hill Brewery sits next to the storied Kress building (built in 1926 and now a nightclub). The Yuma National Bank building (1925) now houses the county administration offices. New chain hotels go for $280 per night without explanation, while old-school motels like the Coronado charge a more palatable $128.
Arizona's most-visited state park is found here, the Yuma Territorial Prison, whose many iterations include a high school and a movie set.
There's a lot of juxtaposition in this town. It's part historical road-trip stop, part functioning regional hub, part military town and — mostly — a relic of the western dream. It's worth exploring for its history and limited modern charms, which together evoke a Tarantino-esque quality. Best to figure out lodging early, as the overnight prices of national chains are nothing more than a robbery worthy of a night in the hilltop clink.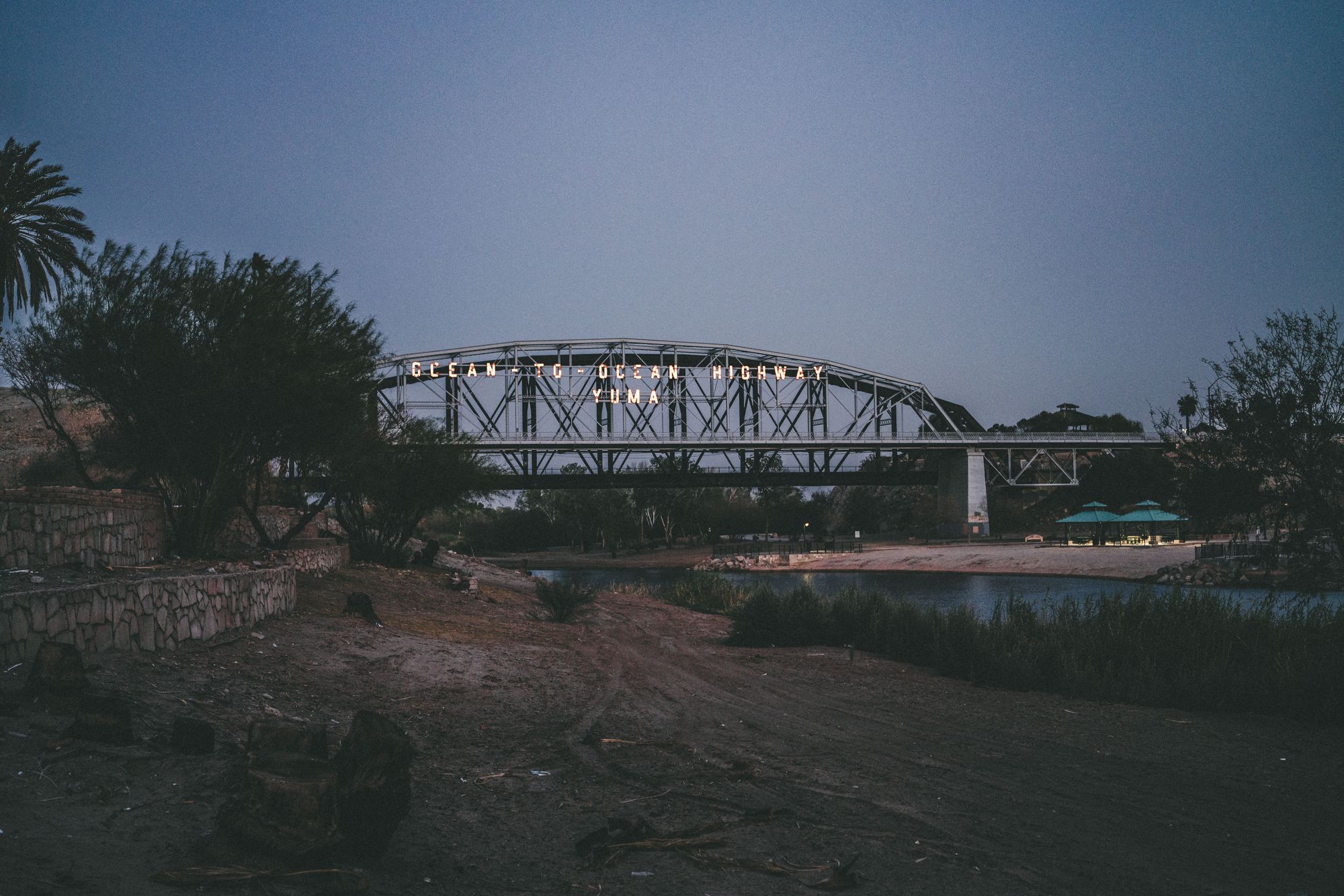 The Barrel
Prison Hill Brewing Co. offers many tasty treats and eats. Wet your whistle with the sampler, accompanied with a side of fries.

The Bomb
All the history is worthy of wearing some tread on your dad shoes. Side streets off of Main offered a time capsule of the town. There's a sketchy park under the Ocean-to-Ocean bridge that offers views of the town and river. Our stay at the Historic Coronado Motor Hotel offered a clean room, with a secret kitchenette (thought it was a closet) worthy of a 1960s postcard and a ghost that turned on the radio at midnight!
Recommended Soundtrack
Cody Jinks was born with a voice for outlaw country. He's a prolific songwriter as well, with four albums in a two-year span (plus his metal band, Caned by Nod, released its debut last year). Give 2019's "After the Fire" a listen.