Big Brother's trippy sound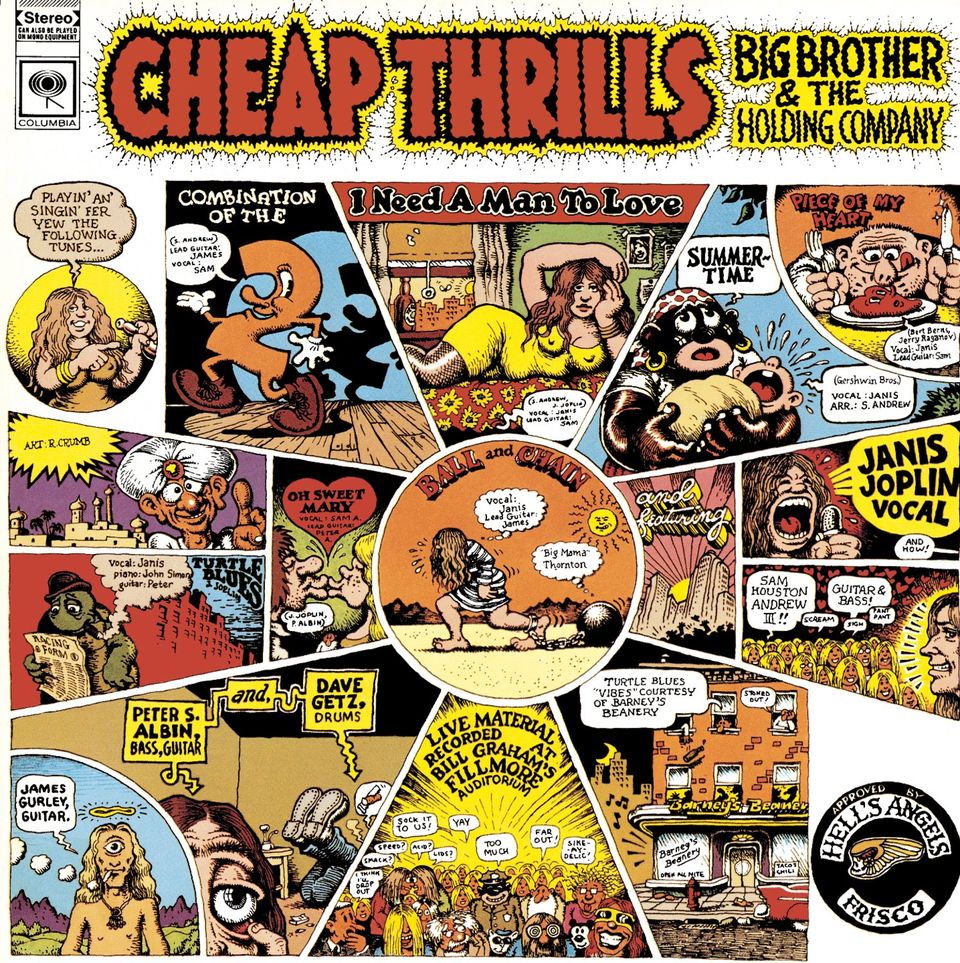 THE SAN FRANCISCO Sound became the latest sonic thoroughfare to the 1970s. Led by bands like The Grateful Dead, Quicksilver Messenger Service and Jefferson Airplane, the new acid rock scene fueled the sex, drugs and hippie revolution on the West Coast.
Also in that mix was Big Brother & the Holding Company. Together, these four rock oufits were changing the way music was heard (thank you, LSD) and recorded (live from ... anywhere!).
In 1965 Peter Albin and Sam Andrew met through the music scene and started jamming in a basement in Haight-Asbury. Chet Helms, a noted promoter and the band's future manager, started greasing the skids for what would become an iconic, trippy audial experience.
Later, enter Detroit guitarist James Gurley and drummer Date Getz and the Holding Company was almost complete. You'll get plenty of pushback from BBHC nativists on this, but the band didn't make a national splash until the fifth member was added - one Janis Joplin. Their collective performance at the 1967 Monterey Pop Festival pushed them from a clubbing band to a rock and roll sensation.
The following year, the release of 'Cheap Thrills' changed everything – for better and worse. It marked the band's most successful album, but also the beginning of the end for Joplin. She left to pursue her own musings (Sam Andrew went with her) and BBHC splintered. Although they later re-grouped without Joplin.
Big Brother & the Holding Company essentially lived three lives: Before Janis, With Janis, After Janis. In all three iterations, they were creative, original and spellbinding.
But if you want a trip back to the late '60s to experience the good stuff, 'Cheap Thrills' is your trippy ticket to the San Francisco scene. By the end of 1968, it was the most successful album of the year, having sold nearly one million copies and spent eight weeks at No. 1 on Billboard's Top 100.
Must-listen tracks:
Track 3 - Summertime
Track 7 - Ball and Chain
Track 10 - Catch Me Daddy (Live at the Grande Ballroom in Detroit)
🛢🛢🛢🛢/5. Available everywhere since Aug. 12, 1968