Classic Vinyl: Eagles 'Desperado'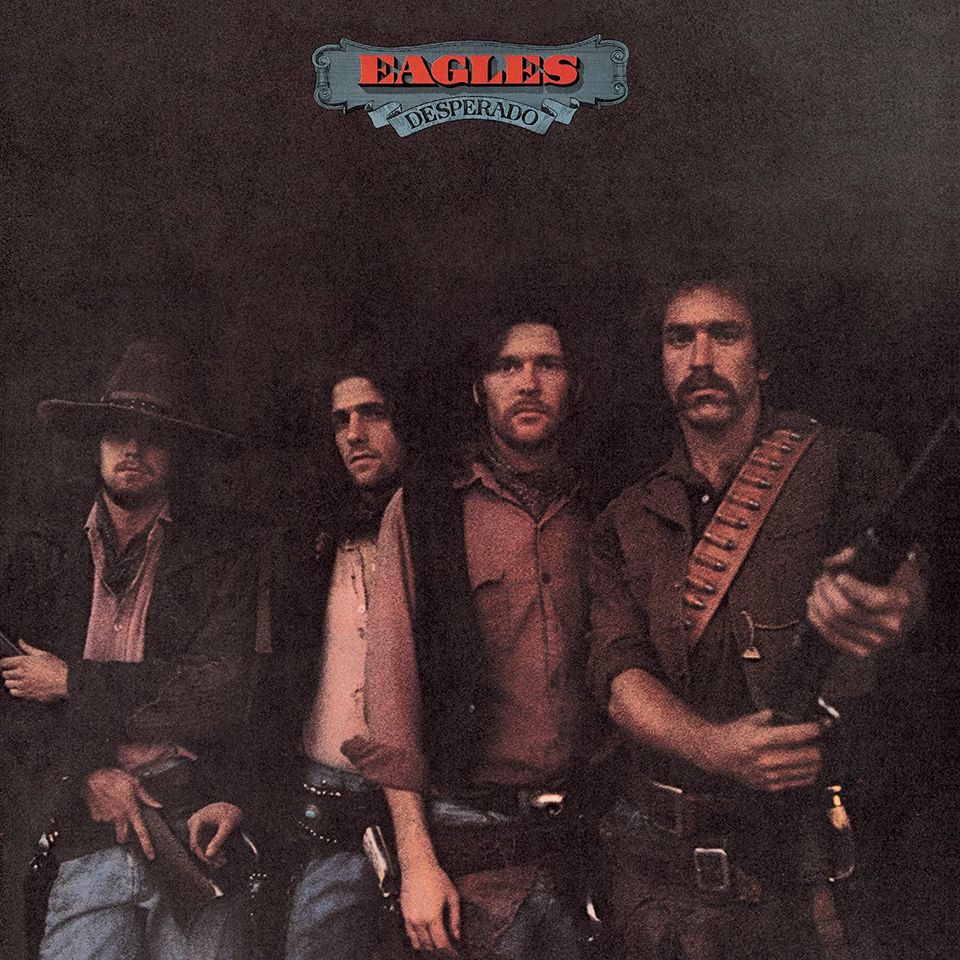 PRETTY BOLD FOR Glenn Frey to jump into "concept album" territory for the band's second release. But what the hell, why not? It's 1973, the music landscape is evolving and creativity is flowing like cocaine at the Continental Hyatt House on the Sunset Strip.
After settling on an old western theme, Frey and the boys ended up recording two of their most well-known songs in the title track and 'Tequila Sunrise.' Recorded in London under the watchful eyes and delicate ears of Glyn Johns (perhaps most famous for producing The Beatles, The Who and the Rolling Stones).
'Desperado' went gold the following year and double-platinum in 2001 (!). Rolling Stone magazine wrote the following, "Desperado won't cure your hangover or revalue the dollar, but it will give you many good times. With their second consecutive job well done, the Eagles are on a winning streak."
Softer in tone, with richly defined characters and scene-setting lyrics, 'Desperado' is more soft country storytelling than anything resembling rock. The Eagles did their very best to evolve as a band (take in the epic three-hour documentary by Alison Ellwood). And so they did.
Must-listen tracks:
No. 3 - Out of Control
No. 4 - Tequila Sunrise
No. 5 - Desperado
🛢🛢🛢/5. Available everywhere since April 17, 1973.