Classic Vinyl: STP's "Core"
Debut album showcases Weiland's magic.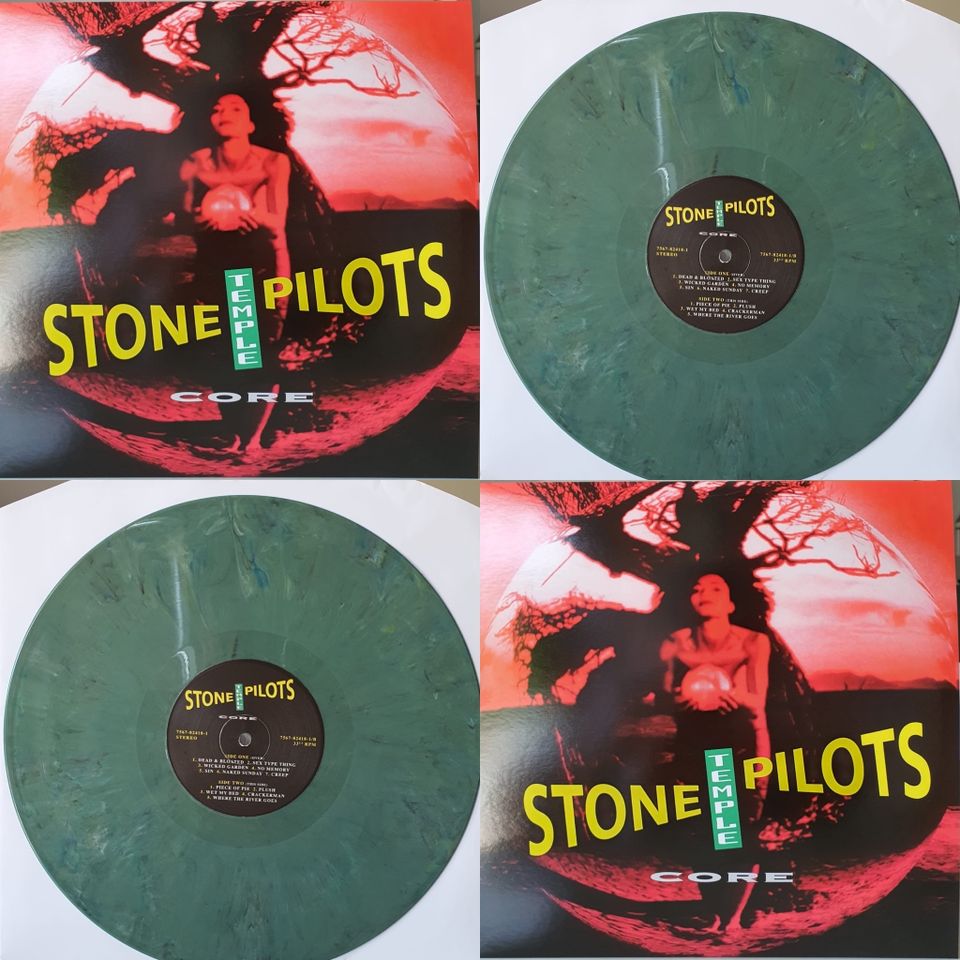 FEWER THAN TEN bands can lay claim to being ground-breakers at the forefront of the grunge movement. While Seattle was the epicenter, California influenced some of the early sound with Los Angeles native Pat Smear (Nirvana), Encinitas resident Eddie Vedder (Pearl Jam, Temple of the Dog) and San Jose-born Scott Weiland (Stone Temple Pilots).
Stone Temple Pilots burst onto the scene with 1992's "Core" which featured four hits and propelled the band into a new stratosphere. Songs like "Wicked Garden," "Sex Type Thing," "Creep" and "Plush" were fueled by Dean DeLeo's distorted guitar and the forward leaning rhythym of Robert DeLeo's bass, Eric Kretz's drums and Weiland's inescapable stage presence.
The sad-song lyrics Weiland croons on "Plush" seem as relevant today as the day they were written (Where you goin' tomorrow? Where you goin' with the mask I found?).
The reflective, contemplative approach to "Creep" dials back the distortion with an underrated acoustic approach. So many bands from the grunge era had songs that sounded better acoustically because it cut back on the noise and allowed the lyrics to speak louder than guitars. Songwriters of that era had something to say about a world in which they felt alone. Look at how Nirvana's 1993 "MTV Unplugged" changed the perception of Kurt Cobain's songwriting.  
STP sits comfortably in the conversation of top tier grunge acts from the 1990s. Their second album, "Purple," was well received by critics and featured more chart-topping songs with "Interstate Love Song" and "Vasoline."
As Weiland publicly and privately battled his well-known addictions, the band managed to stay together until 2003 and produced five albums in 11 years. As Weiland went solo and also helmed the supergroup Velvet Revolver, Stone Temple Pilots reunited in 2008. A lot of drama ensued, and the band eventually moved on without Weiland, who died of an overdose in 2015.
Must-listen songs:
No. 2 "Sex Type Thing"
No. 8 "Creep"
No. 9 "Plush"
🛢🛢🛢/5. Available everywhere since Sept. 29, 1992.